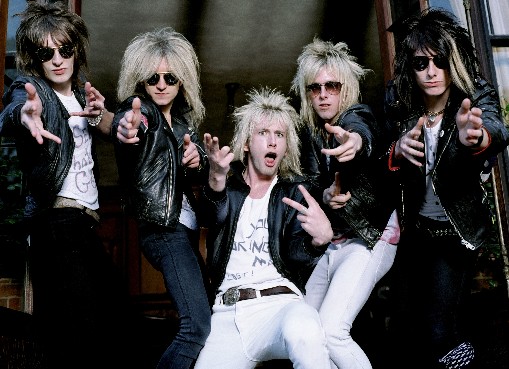 Towers Of London are proud to announce that they're set to support their heroes and spiritual forefathers Guns N Roses.
Following the release of their amazing debut album 'Blood, Sweat & Towers' "an unexpected triumph" Uncut "big, dumb fun" Kerrang! "Brilliant. Buy it. Now f*ck off" The Fly "Glorious" Independent On Sunday the Towers will make another career landmark when they support Guns N Roses this weekend on the following UK tour dates.
July
21st Glasgow SECC
23rd Manchester Evening News Arena
The Towers Dirk commented "Guns N Roses? What more can you say? We're going to have it this weekend"
The band's very own TV show called simply 'The Towers Of London' is due to launch this October on Bravo TV. Bravo commissioned a ten part TV series about the band after a now legendary performance at last years Download festival that had them banned from the event. A camera crew has been following them now for the best part of a year. The show promises to be a fly on the wall expose about life in Britain's most notorious Rock n Roll band. The show launches Thursday October 19th at 10.30 on Bravo.
Towers of London will also open the main stage at this years Carling Weekend Reading And Leeds Festival appearing
August Friday 25th – Reading Festival
August Saturday 26th – Leeds Festival
Source: Newsletter