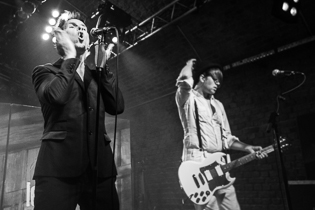 They are doing it again! The founders of German Electro-Chanson, LEICHTMATROSE (alias Andreas Stitz) will support his discoverer and mentor JOACHIM WITT on his "Hände Hoch Tour 2016" The latest album 'du ich und die andern' is available here:
http://www.amazon.de/Du-Ich-die-Andern-Leichtmatrose/dp/B00YZCW8VS
. As support for WITT, LEICHTMATROSE will perform as trio consisting of Andreas Stitz on vocals, Thomas Fest on keys and for the first time Ben Miller on guitar.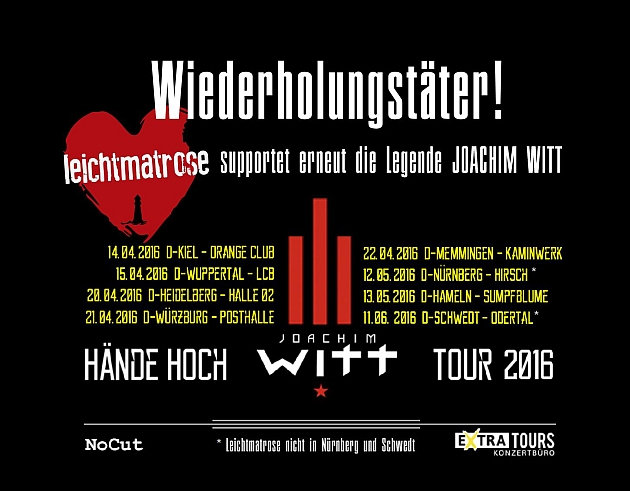 Source: Press Release