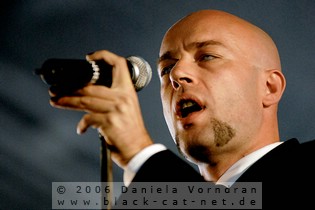 Even though it still is lots of month to go until Christmas, tehre is a first event announced for all lovers of dark music: THE CHRISTMAS BALL.
Live on Stage:
UNHEILIG (only x-mas show + best of program)
WELLE:ERDBALL (live presentation of new songs)
OBSCENITY TRIAL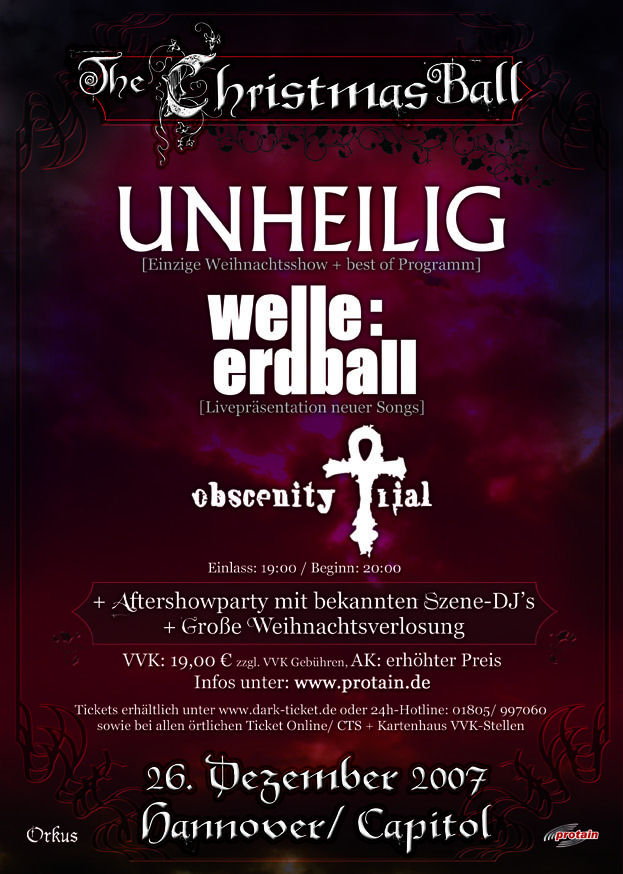 Aftershowparty with:
Djane Jeanny (electric-image.net)
Dj Elvis (The Memphis)
Dj Ronny (depechemode.de)


26. 12. 2007 Hannover/ Capitol
open: 19:00/ start: 20:00
Ticket price pre-sale: 19.00 euro plus fees


Pre-sale start: 2 March 2007 !!!!
24h hotline: +49 (0)1805- 997060
all known pre-sale offices