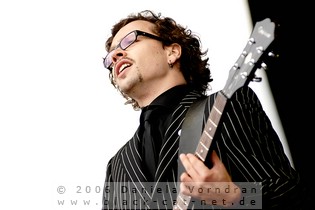 SONO have been very busy during the last twelve months: Besides playing numerous shows they produced a fantastic new album named "Panoramic View" which will be in stores on October 5th. The first single "All Those City Lights" will be released on September 28th, but you can now already listen to the song and watch the video on their homepage
http://www.sono.fm/
.
If you haven't seen SONO live up to now, you can get a 30 minute glimpse at
http://www.loveparade.net/
Click on "video replay" and watch them perform in an astounding atmosphere. For those of you who want to see them in full effect you should attend one of the tour dates of the upcoming "Panoramic View Tour" starting in October.
Dates:
Source: Newsletter /
http://www.contribe.com/