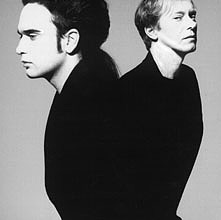 Some important changes in the Deine Lakaien tour schedule:
Zillo Festival has been cancelled by the organizers! So Deine Lakaien were booked for the famous Arvika-Festival in Sweden. They will perform there on 16 JUL 2005 with an Acoustic-Set (special set up with "prepared" Grand piano & vocals). See Tourdates:
www.deine-lakaien.com
From what we know the "April Skies" Tour will not be continued in Autumn. (Previous tous always had two parts.) So the festivals are your last chance to see DL this year live.
Source: Newsletter