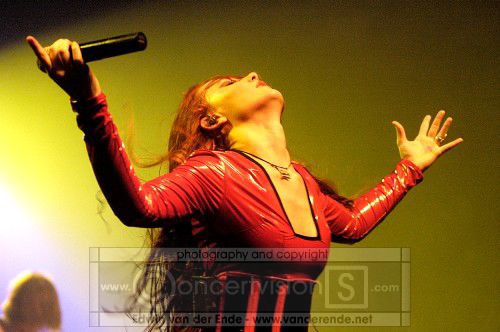 The line-up of "PESTPOP" is complete. The following bands have been added: "
Crusified Barbara
" from Sweden and "
Elvenking
" from Italy.
The Swedish band "Crusified Barbara" was founded in 1998 by four women. They started out as punk rockers but changed quickly in a energetic heavy metal / rock 'n roll band. The single "Losing The Game", which was released in september, reached nr 8 in the Swedish charts. Yet another reason to go and see this band live.
The Italian band "Elvenking" has been around since october 1997. Their music is a combination of power metal, folk and extreme songs. At this moment, their thirth full cd is available in your recordstore.
More information about the festival on:
http://www.pestpop.be
Line-up

Altaria
Beyond the Labyrinth
Doro
Crucified Barbara
Elvenking
Epica
Jon Olivia's Pain
Native Instrinct
Sengir
Skeptical Minds
Sonata Arctica
Valkyre