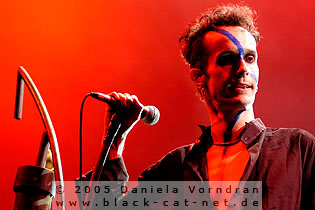 The first Orkus Festival Tour (we reported from
Krefeld
) is just over but the second round is just announced. Two famous bands could be drawn in: 'Project Pitchfork' and 'Unheilig'. Two more bands will be announced.
The festival takes again place in various cities all over Germany. So anyone has the chance to attend one of the shows. Tickets can be purchased online at
www.dark-ticket.de
and per phone at +49-1805-997060.
Dates: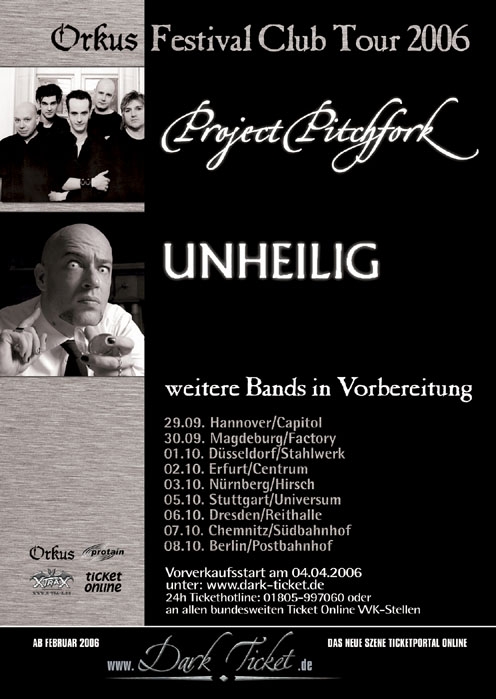 29. 09. Hannover/ Capitol
30. 09. Magdeburg/ Factory
01. 10. Düsseldorf/ Stahlwerk
02. 10. Erfurt/ Centrum
03. 10. Nürnberg/ Hirsch
05. 10. Stuttgart/ Universum
06. 10. Dresden/ Reithalle
07. 10. Chemnitz/ Südbahnhof