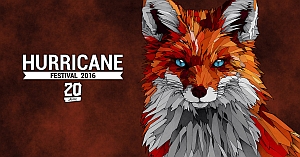 Eichenring, Scheeßel, Germany
24th to 25th June 2016
Hurricane 2016 with Rammstein, Mumford & Sons, The Prodigy, Deichkind, The Offspring, Dropkick Murphys, Bloc Party, The Hives, Editors, Frank Turner and many more

Do you remember how amazing it's been the last time? You and your friends on the camp site, in front of the stages, taking a ride on the Ferris wheel and dancing in the disco tend? Flunkyball in the evening, canned ravioli in the morning, dancing in front of the Green Stage, our music requests at CampFM, barbecuing with the camp neighbours, and our bungee jump – remember?
Now it is less than two month until the festival anniversary! Hurricane will turn 20 this year. TWENTY years old, can you imagine that? This calls for a huge celebration! So, we want to invite you to the birthday party that's taking place in June 24th – 26th, 2016, in Scheeßel, Germany. It's going to be THE highlight of the summer! For their 20th anniversary, the festival comes with a fantastic line-up!
RAMMSTEIN from Berlin, for instance, the biggest German band of all time, which is no wonder considering their sound and live show! The genre "Neue Deutsche Härte" (engl.: New German Hardness) is their profession, but I prefer to call it industrial rock in between insanity and awesomeness, which kicks ass! This band never seems to be out of creative kerosene. In case you want something extraordinary, TRAILERPARK will offer things we didn't even dare to dream about. With THE HIVES it's going to be neat and without restraint as always, GENETIKK will give you the shivers, BOYSETSFIRE will take you into their arms with their big choruses, and ROYAL REPUBLIC are already polishing their toolset – all of them are incredible live! And there are so many more!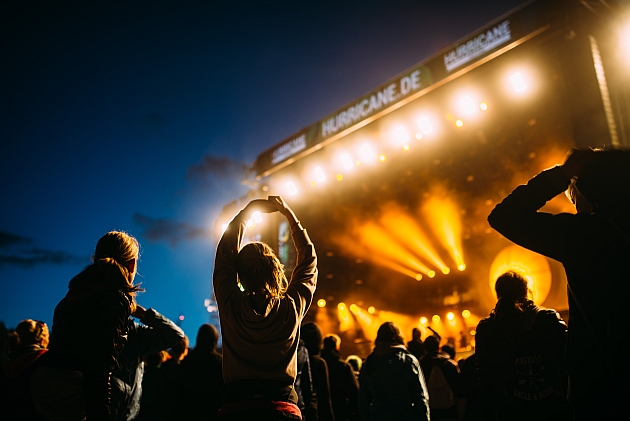 Line-up

RAMMSTEIN, MUMFORD & SONS, THE PRODIGY, DEICHKIND, K.I.Z, AXWELL Λ INGROSSO, THE OFFSPRING, ANNENMAYKANTEREIT, DROPKICK MURPHYS, BLOC PARTY, JAMES BAY, FRITZ KALKBRENNER, TWO DOOR CINEMA CLUB, TRAILERPARK, THE HIVES, FLOGGING MOLLY, EDITORS, FRANK TURNER & THE SLEEPING SOULS, BOSSE, JENNIFER ROSTOCK, WANDA, PRINZ PI, ROYAL REPUBLIC, GENETIKK, BOY, DIE ORSONS, THE WOMBATS, BOYSETSFIRE, THE SUBWAYS, PENNYWISE, TOM ODELL, FEINE SAHNE FISCHFILET, VON BRÜCKEN, HAFTBEFEHL, MAXIMO PARK, JORIS, AUGUSTINES, BLUES PILLS, ANTI-FLAG, SKINDRED, GLORIA, KVELERTAK, ESKIMO CALLBOY, COURTNEY BARNETT, ZEBRAHEAD, POLIÇA, JACK GARRATT, HALF MOON RUN, YEASAYER, TURBOSTAAT, JAMIE LAWSON, EMIL BULLS, WALK OFF THE EARTH, THE HEAVY, X AMBASSADORS, OH WONDER, ELLE KING, CHAKUZA, ELLIPHANT, BALTHAZAR, TWIN ATLANTIC, GOOD RIDDANCE, ZUGEZOGEN MASKULIN, BEAR'S DEN, SCHMUTZKI, HIATUS KAIYOTE, LANCE BUTTERS, RYAN BINGHAM, CHEFKET, THE DEVIL MAKES THREE, RAT BOY, THE STANFIELDS, HIGHASAKITE, BØRNS, BLOSSOMS, HO99O9, KELVIN JONES, ERIK COHEN, BARNS COURTNEY, VAUU, DMA's, KIKO KING & CREATIVEMAZE, TIRED LION, I AM JERRY, HERRENMAGAZIN, DE FOFFTIG PENNS, THE LONDON SOULS, FJØRT, TÜSN
WHITE STAGE LINE-UP 2016: BOYS NOIZE LIVE, DIGITALISM, A-TRAK, ZEDS DEAD, FRAKTUS, GESTÖRT ABER GEIL, EGOTRONIC, HVOB, RAMPUE
WARM-UP-PARTY 2016: GROSSSTADTGEFLÜSTER, ROMANO, CHEFBOSS, SWISS + DIE ANDERN, BECK'S CAMP FM PARTY, MOTORBOOTY PARTY
PARTY-PROGRAMM 2016: MOTORBOOTY PARTY, BUZZ BEAT BOUTIQUE
Tickets
Hurricane Kombi-Tickets are available for 179€ including a 10€ garbage deposit and a train flat fare at www.hurricane.de, www.eventim.de, and via phone +49 (0) 1806 – 853 653. On January 29 at 12:00pm, the price will be fixed to 189€ incl. 10€ garbage deposit, train flat fare, and additional fees. The ticket includes the onetime journey here and there by the metronome trains (see further transport conditions on www.hurricane.de). Visitors who arrive in a camper, caravan, or a similar vehicle will need a camper badge to be able to access their reserved parking space. You can get these badges, that cost 35€ per vehicle, only online via the festival homepage or via phone at the ticket service.
Get more information on the festival at
www.hurricane.de
.