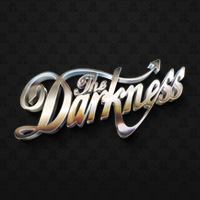 Summer 2015 is going to be hot – and not least because THE DARKNESS, which are a much awarded rock band surrounding falsetto master Justin Hawkiness, are finally back with a new record! The exclusively song 'Barbarian' is currently going viral and is quite an appetiser for the upcoming record 'Last of our kind' which was produced by guitarist Dan Hawkins. A cartoon for the single which was made with love for detail can be found here:
http://smarturl.it/barbarianvid
. The record which was made in Ireland where the band will perform a small but nice tour in the coming month offers the best what rock music has in stock these days and will exceed all expectations.
'Last of Our Kind' will be released on the 29th May in cooperation with Kobalt Label Services and it's the first record on which the new female drummer Emily Dolan Davies can prove her skills. She has replaced Ed Graham who left the band under mysterious circumstances. Emily has been a drummer since 1999 and has already performed with musicians like Bono, Bryan Ferry and Tricky. Thus she is ready for this ultimate musical challenge. Emily's skills are already revealed on the first song 'Barbarian' and singer Justin describes it as if there was
"not one but two dramatic monologues, a guitar solo that has been declared 'irresponsible', a riff that weakens lady knees and a chorus that makes grown men shit directly into their pants"
and he goes on saying
"The lyrics describe the Viking invasion of East Anglia which culminated in the decapitation of Edmund the Martyr. So yeah, classic Darkness."

'Last of Our Kind' is the passionate successor of the reunion record 'Hot Cakes' which was released in 2012 after a well-earned break. As guests of DEF LEPPARD, THE DARKNESS razed the Download Festival to the ground and left then for a 18 months long world tour. This was complemented by a 10 years jubilee tour of their legendary number one debut 'Permission to Land' which included classics like 'I Believe in a Thing Called Love', 'Love is Only a Feeling', 'Love on the Rocks with No Ice' and 'Love is a Many Splendoured Thing'. 'Permission to Land' has been the best sold debut record of a British band in the US since the SPICE GIRLS. 'Last of Our Kind' will be available as a limited edition in form of a colourful vinyl, as a CD and of course as a download.
The new song ''Barbarian'' can be watched here:
http://smarturl.it/barbarianvid
Tracklist 'Last Of Our Kind'

01. Barbarian
02. Open Fire
03. Last of Our Kind
04. Roaring Waters
05. Wheels of the Machine
06. Mighty Wings
07. Mudslide
08. Sarah O'Sarah
09. Hammer & Tongs
10. Conquerors
The Darkness live

29. – 31. Mai, Rockavaria, Olympiapark, München
29. – 31. Mai, Der Ring – Grüne Hölle rockt, Nürburgring
THE DARKNESS are
JUSTIN HAWKINS (vocals/lead guitar)
DAN HAWKINS (guitars/backing vocals)
FRANKIE POULLAIN (bass/backing vocals)
EMILY DOLAN DAVIES (drums/backing vocals)
Source: Press Release