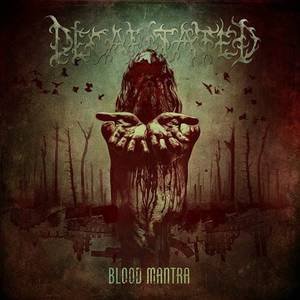 Artist: Decapitated
Title: Blood Mantra
Genre: Death Metal
Release Date: 26th September 2014
Label: Nuclear Blast Records
Album Review

DECAPITATED were formed in 1996 and are a Polish Death Metal band. Their newest effort 'Blood Mantra' marks the sixth studio album of the band and also their debut with Nuclear Blast Records. 'Exiled In Flesh' opens up the album in a fast way, combining skilled, technical riffs with harsh and brutal vocals into a very characteristic sound. The following 'The Blasphemous Psalms To The Dummy God Creation' offers the shortest song on the album, with a dense blending of brutality and speed, whereas 'Veins' sets in in a more grooving manner. Alongside fast drums, this song is defined by its monotonous rhythm. The title track 'Blood Mantra' continues in a similar way, but also includes melodic twists and turns next to a more varied song structure. As a result, slightly slower parts are contrasted with extremely fast ones, thus forming a dense contrast.
'Nest' illustrates how DECAPITATED also incorporate, at times unusual, melodies into their music to form a contrastive interpretation of their very own form of Death Metal. Although they maintain their distinct sound, the band does not seem to repeat itself but rather adds a, partly new, technical dimension to their music, which makes listening a more diverse experience. This is underlined by 'Instinct', which starts off with an extremely technical-sounding riff-line, which gets re-used and transformed throughout the song. With over seven minutes, 'Blindness' is the longest track on "Blood Mantra" and in fact rather slow/mid-tempo oriented. However, a real culmination of the song is missing. The final 'Red Sun' consequently provides an atmospheric fade out to 'Blood Mantra'.
For the most part, the album is straight-forward and offers different forms of Death Metal, with technical and musical variation. As a slight minus, the last ten minutes of this work sound rather mediocre and a bit too long. However, with 'Blood Mantra', DECAPITATED maintain and reinforce their own style and status as modern and brutal Death Metal act.
Tracklist

01. Exiled in Flesh 4:05
02. The Blasphemous Psalm To The Dummy God Creation 2:31
03. Veins 5:04
04. Blood Mantra 5:05
05. Nest 6:25
06. Instinct 5:49
07. Blindness 7:37
08. Red Sun 3:01
Line-up
Rafał Piotrowski – Vocals
Waclaw "Vogg" Kieltyka – Guitars
Pawel Pasek –Bass
Michal Lysejko – Drums
Website
http://www.decapitatedband.net
/
https://www.facebook.com/decapitated
Cover Picture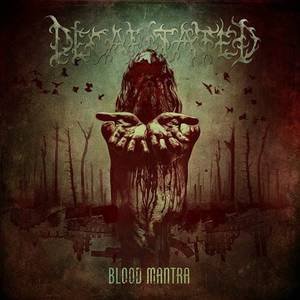 Rating
Music: 7
Sound: 8
Extras: -
Total: 7.5 / 10