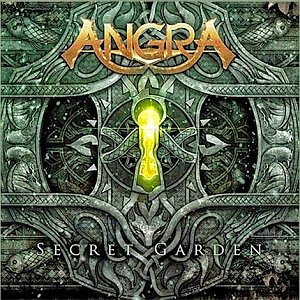 Artist: Angra
Title: Secret Garden
Genre: Progressive Metal / Symphonic Power Metal
Release Date: 16th January 2015
Label: earMUSIC / Edel
Album Review

ANGRA is a power and progressive metal band from Brazil who have been founded in 1991 and since then have released numerous albums. Their eighth studio album 'Secret Garden', going to be released on January 16, 2015, will be a new milestone in their musical career. Interviewed about the changes in their new album, a member of the band, Kiko Loureiro, acknowledged that there will be some new influences in their music, yet the original essence in the music of ANGRA will still remain the same.
Now, after listening to 'Secret Garden' a few times, and without being familiar with the sound of their previous albums, I can quite confirm the words of Loureiro. The sound of 'Secret Garden' is characterized by the thriving force of the guitars and drums as well as the powerful vocals and the strikingly good guitar riffs. Slower, soft and relaxing tracks such as 'Storm of Emotions' and 'Silent Call' are interspersed and provide for a nice balance. Even in single songs there is a turn from hard rock grooves to Latin American influenced passages. With Doro Pesch and Simone Simons as co-musicians respectively singers they provide a nice contrast to their own characteristic musical style, but yet this combination fits perfectly well. ANGRA thereby prove that they are open to other musical styles apart from the dominantly hard and heavy metal and rock sounds. One of the highlights, in my opinion, is 'Secret Garden' with Simone Simons, which has a powerful but yet melodic instrumentation.
One of the weaknesses of the album could be seen in the lengthiness of the single tracks and the frequent change of tempo, rhythm and musical structures. Some tracks therefore appear turbulent and scattered. Same with the similarity of the tracks among one another; this is the reason why only few songs have recognition value. In any case, for lovers of metal as well as for those open-minded it is worth listening to 'Secret Garden'.
Tracklist

01. Newborn Me
02. Black Hearted Soul
03. Storm of Emotions
04. Final Light
05. Synchronicity II
06. Violet Sky
07. Secret Garden (feat. Simone Simons)
08. Upper Levels
09. Crushing Room (feat. Doro Pesch)
10. Perfect Symmetry
11. Silent Call
Line-up

Fabio Lione – vocals
Kiko Loureiro – guitar
Rafael Bittencourt – guitar
Felipe Andreoli – bass
Bruno Valverde – drums
Website

www.angra.net
Cover Picture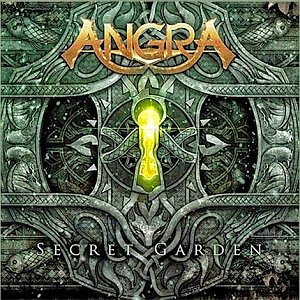 Rating

Music: 7
Sound: 7
Total: 7 / 10