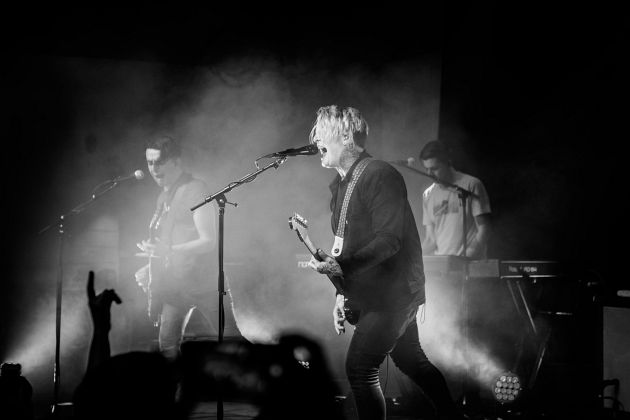 Zakk, Düsseldorf, Germany
29th November 2017
Deaf Havana, Decade & Rob Lynch

After playing a largely sold out tour at the beginning of the year, German fans were more than excited to welcome
DEAF HAVANA
back to their local playhouses. DEAF HAVANA built their roots in Post-Hardcore but slowly grew into their full potential as an alternative rock group.
Brothers James and Matthew Veck-Gilodi, Max Britton, Tom Ogden and Lee Wilson from Norfolk, U.K. played their second concert of the German leg of their tour at Zakk in Dusseldorf on 29th November 2017. Having dropped their newest album 'All These Countless Nights' in January of 2017 and touring throughout February and March, this time around, fans were rewarded not just with songs from the most recent album, but also with hits from their previous releases ('Old Souls', 'Fools and Worthless Liars'), as well as songs from their reworked version of 'All These Countless Nights' which dropped on 27th October 2017. Notably missing from the setlist, though, was their most recent single 'Sickago', released on August 11, 2017. http://deafhavanaofficial.com / https://www.facebook.com/deafhavana
Due to high demand for tickets, the concert was moved from the smaller downstairs club up to the concert hall at Zakk, which though crowded, wasn't filled to its possible capacity. The guys brought two supporting acts with them, solo artist and friend of the band
ROB LYNCH
was first up and warmed the crowd up with his guitar and indie rock/ folk songs like 'My Friends & I' and 'Broken Bones'.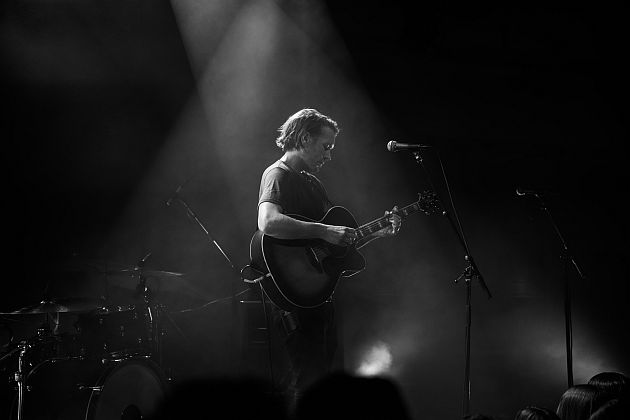 British pop rock band
DECADE
from Bath, U.K. was no stranger to the crowd, since they served as supporting act for DEAF HAVANA on previous tours. DECADE was delighted when the crowd sang along to hits from their album 'Pleasantries' which was released in 2017. Especially 'Daisy May', 'Human Beings' and 'Peach Milk' were fan favourites. Lead singer Alex Sears impressed with his live vocals and the crowd moved to their usual fine-tuned harmonies accompanied with sweet melodic hooks and angsty lyrics. The boys hopped of the stage with giddy smiles, enjoyed DEAF HAVANA's performance in the crowd and engaged with fans at the merchandise booth after the show.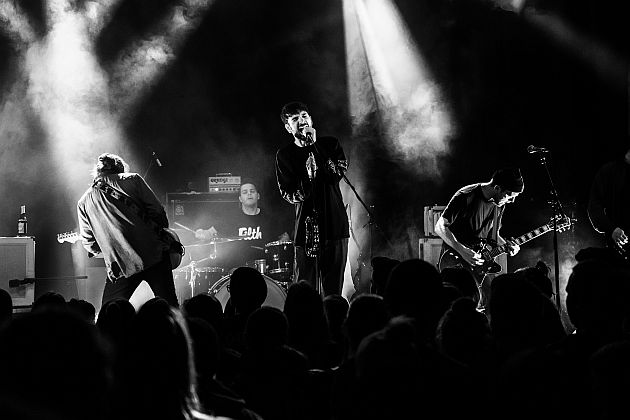 Bringing two supportive acts, DEAF HAVANA started their set late around 10pm taking the stage in total darkness and kicking it off with their hit single 'Fever' ('All These Countless Nights') after a short but sweet instrumental intro with extra light effects. Fans sang and danced along to the first couple of songs which didn't go unnoticed by the band who couldn't hide their smiles. Letting the crowd know how much the band enjoys performing on German stages saying "you're always so welcoming and actually enjoy good music, you don't just like what people tell you is cool". During their fifth song, 'Happiness', Max Britton suffered some technical problems at the keyboard, which turned out to be a loose plug. The band played it cool, apologizing to the fans and laughed it off, saying they played 23 shows without any problems, so it was bound to happen. James switched to his acoustic guitar and played the rest of the song as the reworked version. Showing off their utter professionalism, they proved once again that they are made for live performances.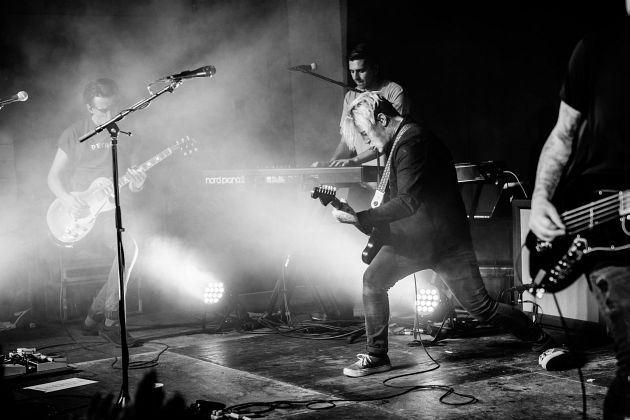 Due to the late start and technical difficulties, they deviated their set list for time management and the last three songs felt a little bit rushed. Continuing with 'Ashes, Ashes', James brought back the energy by grabbing a drumstick and hitting the cymbal, leaving the crowd screaming with glee. Ending with 'Pensacola' and 'Cassiopeia', the band left the stage with a simple "thank you", just to come back minutes later for three bonus tracks. They ended their set with 'Trigger', 'Boston Square' and 'Anemophobia, Part 2'. Laying it bare, with their raw and powerful lyrics, always makes for a deeply emotional show. In summary, a great performance! The old factory building provided a great atmosphere with powerful sound and a thumping, sometimes overshadowing bass. James' impeccable voice stood out above all. Fans went home recognisably delighted and I can definitely recommend checking out the remaining tour dates.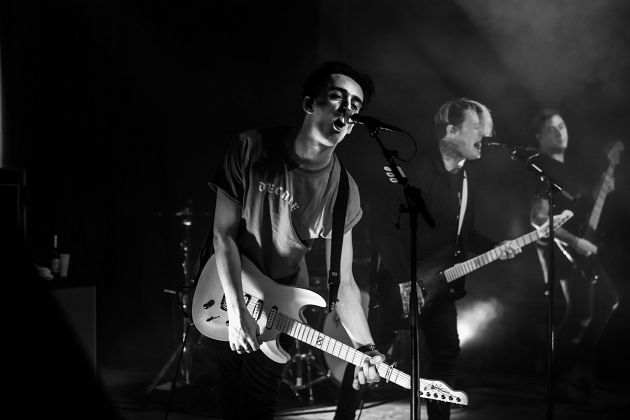 Setlist
01. Fever
02. Sing
03. Mildred
04. Times Change, Friends Leave and Life Doesn't Stop for Anybody
05. Happiness
06. Hunstanton Pier
07. L.O.V.E
08. Ashes, Ashes
09. Pensacola
10. Cassiopeia
---
11. Trigger
12. Boston Square
13. Anemophobia, Part 2
Rating

Music: 10
Performance: 7
Sound: 7
Light: 7
Total: 7.8 / 10
All Pictures by Maximilian K. Unuetzer