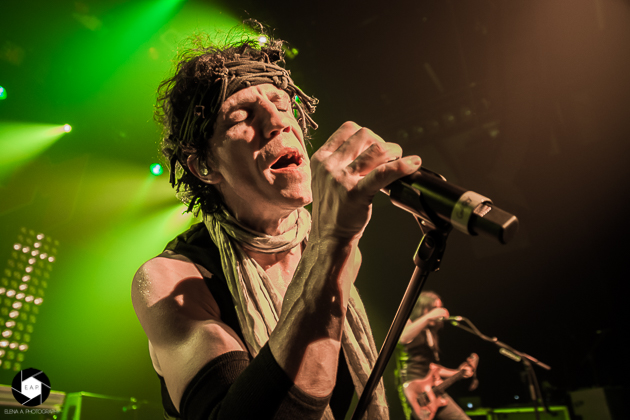 Rockhal, Esch sur Alzette, Luxembourg
6th December 2017
Extreme & Dorje

It all started when four Boston-bred kids joined forces in the late 80s to form EXTREME. The band has described their music as "Funky Metal" in the early days. On Wednesday, which was Saint Nicholas here in Luxembourg, they came to Esch sur Alzette to demonstrate that their Funk-Metal is still alive. Supporting that funky evening was the British band DORJE, which is mostly known on the internet.
Dorje

DORJE
are an English progressive metal band formed in 2012 under the name THE ROB CHAPMAN BAND, however soon changed their name to DORJE because they began to focus less on CHAPMAN's solo compositions. It was founded by Rob Chapman, Rabea Massaad, Dave Hollingworth and Ben Minal. Their debut EP, 'Primordial Audio Chronicle: Volume One', was released on 14 October 2012, and their first UK tour sold out. DORJE released their first single, 'White Dove' from the EP 'Catalyst', on 6 August 2015, which was followed by their EP 'Catalyst' on 6 November 2015. DORJE have been called progressive metal, progressive rock, alternative metal, blues rock and hard rock, additionally they have been compared to the likes of AUDIOSLAVE, TOOL, ALTER BRIDGE and PINK FLOYD. https://www.facebook.com/dorjeband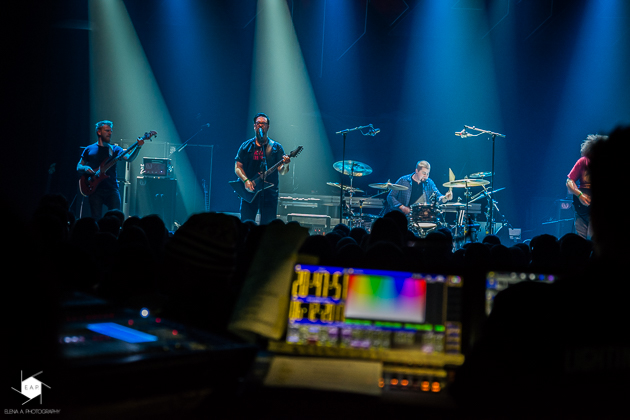 Music & Performance

The Rockhal was already well filled when DORJE came on stage. Unfortunately, they were unknown to most of the people so the atmosphere wasn't very good in the beginning. After the first song, they were showing the Rockhal that they are full of energy and that they know how to rock a stage. Rob Chapman announced the second song, 'Aeromancy', and two people in the front row began to shout. He was quite amazed and asked if there are more people who know DORJE. Surprisingly there were a few people more in the crowd knowing them. "It is a great honour to open up for Extreme tonight. I already listened to them when I was younger and less hairy", Rob said after the second song. The sympathy of the quartet from Guildford was transferred little by little to the audience.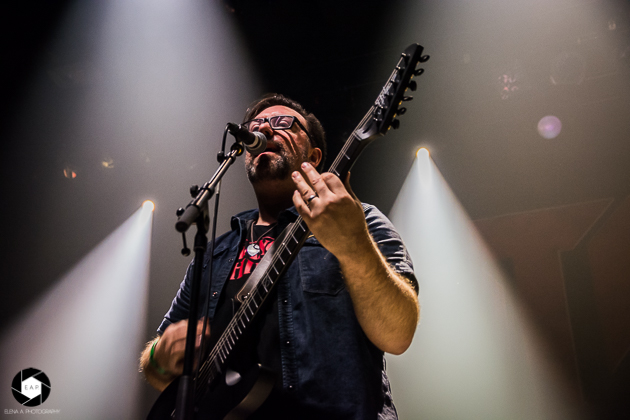 At the end of their set, the people really enjoyed their songs and were sad that they're already done for tonight. But DORJE couldn't just let the crowd stand like that, expecting more, so they took a selfie with the crowd and thanked very warmly.
Setlist

01. Outspoken
02. Aeromancy
03. To Survive
04. Centred and One
05. White Dove
Rating

Music: 10
Performance: 10
Sound: 10
Light: 7
Total: 9.3 / 10
Extreme

EXTREME
is an American rock band, headed by front men Gary Cherone and Nuno Bettencourt, that reached the height of their popularity in the late 1980s and early 1990s. Among some of EXTREME's musical influences are VAN HALEN, QUEEN, AEROSMITH and LED ZEPPELIN. The band has described their music as "funky metal" in the early days, but it would evolve much more in the mid-1990s by blending classic rock influences with post-grunge and alternative rock. They have released five studio albums, two EPs and two compilation albums since their formation. The band was one of the most successful rock acts of the early 1990s, selling over 10 million albums worldwide. EXTREME achieved their greatest success with their 1990 album 'Pornograffitti' which peaked at number 10 on the Billboard 200. That album featured the acoustic ballad single 'More Than Words', which reached No. 1 on the Billboard Hot 100 in the United States. http://www.extreme-band.com / https://www.facebook.com/extremeband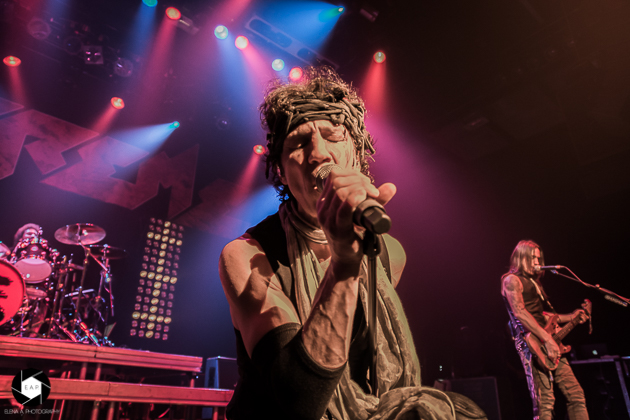 Music & Performance

After a little delay of the show time and a crowd which became a little impatient, EXTREME finally came on stage and made the Rockhal feel the Funk. The show was great and lead vocalist Gary Cherone, a guy in his mid-fifties, started to strut, leap and dominate the stage like the born front man he is. In fact, they were all looking and sounding fantastic; they had the energy levels of bands half their ages. The sound was a bit too loud, which doesn't really bother because that was like that in those years when the band started. A very impressive moment was the performance of 'More Than Words' which the audience sang along with by heart. Even the last song which was a cover from the British and legendary band QUEEN triggered goose bumps on many people.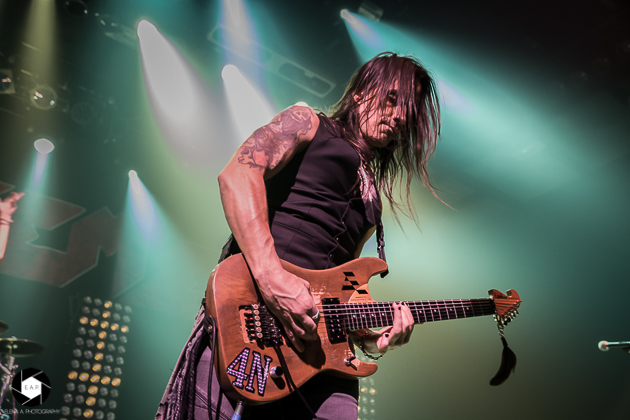 Saint Nicholas wanted the best for the Rockhal because it was a fantastic evening. DORJE warmed up the people very good for EXTREME and had a lot of energy on stage and surely some new fans. The show of Extreme was remarkable. They are the best proof that Funk-Metal still exists and will not die out so quickly.
Setlist

01. It ('s a Monster)
02. Hip Today
03. Get the Funk Out
04. Rest in Peace
05. Li'l Jack Horny
06. Kid Ego
07. Play With Me
08. Midnight Express
09. Tragic Comic
10. Hole Hearted
11. Cupid's Dead
12. Am I Ever Gonna Change
13. Take Us Alive
14. Stop the World
15. Flight of the Wounded Bumblebee
16. He-Man Woman Hater
17. Decadence Dance
---
18. More Than Words
19. Warheads
20. We Are the Champions (Queen Cover)
Rating

Music: 9
Performance: 10
Sound: 7
Light: 8
Total: 8.5 / 10
All Pictures by Elena Arens
See also (all categories):