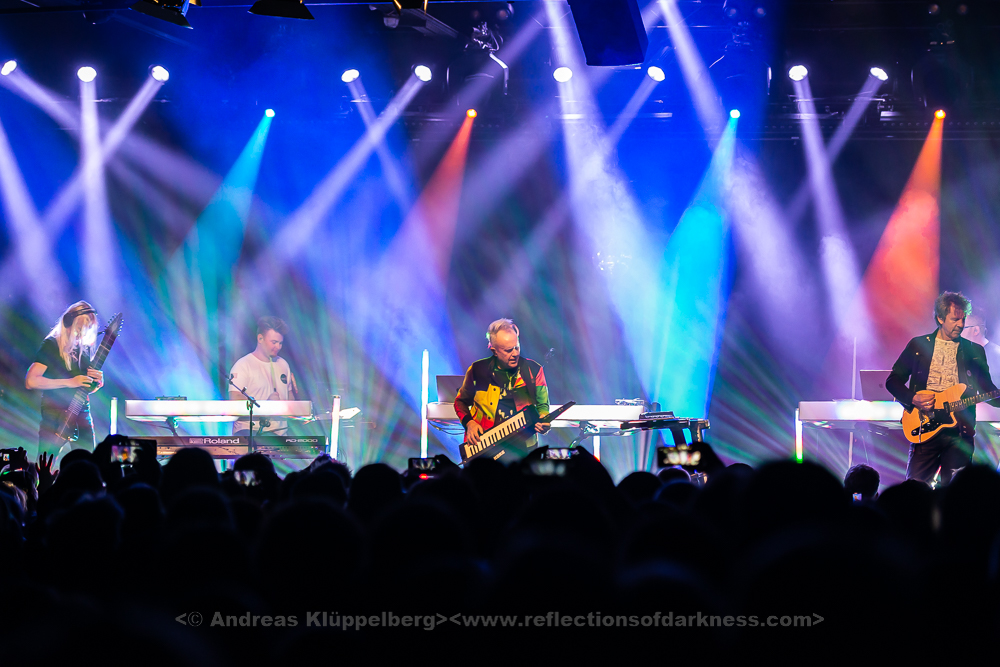 Die Kantine, Cologne, Germany
15th November 2022
Howard Jones - "Dialogue & Transform Tour" 2022 - Special Guest: Thorsten Quaeschning (Tangerine Dream)

When talking about the music scene of the 80s, the name HOWARD JONES definitely belongs to it. His number one hits were played on all the music stations, but also at festivals like the famous Live Aid in 1985; the singer showed that he was not a one-hit wonder. The trained pianist recognised the future of electric synthesizers early on and composed his own music.
During his "Dialogue & Transform Tour" 2022, HOWARD JONES also made a stop at the Cologne Kantine. As a special guest, he had brought the German musician Thorsten Quaeschning as support. Thorsten Quaeschning has been a member of the legendary electro band TANGERINE DREAM for several years, but also played with other artists like Christopher von Deylen (SCHILLER).
Thorsten Quaeschning (Tangerine Dream)

Thorsten Quaeschning opened the musical evening with the words that he was very happy to be able to play again. Thorsten Quaeschning stood and played behind keyboards and in front of a large collection of sound-producing devices. His gaze often rose from the keys and then went towards the audience. With his gentle melodies, he enchanted the audience from the very beginning. His pieces were not only dreamlike, but also possessed a kind of trance in places. http://www.thorstenquaeschning.com / https://www.facebook.com/picturepalacemusic / https://www.facebook.com/TANGERINEDREAM.OFFICIAL
Rating

Music: 9
Performance: 8
Light: 9
Sound: 9
Total: 8.8 / 10
Howard Jones

After the break the band came on stage, followed by Nick Beggs and Howard Jones wearing a jacket with big coloured squares and his blond hair he was of course immediately noticeable. At the first notes of 'Pearl in the Shell' the fans already recognised that HOWARD JONES has lost nothing of his vocal talent. The first songs, including the well-known hit 'Like to Get to Know You Well', were typically electronic. But in between, Howard Jones played three songs in an acoustic version on electric piano with Nick Beggs on bass and another colleague on acoustic guitar. Nick Beggs, the long-time friend of Howard Jones, not only plays bass guitar on the tour, he was also a member of the band KAJAGOOGOO. So, they played the KAJAGOOGOO song 'Too Shy' together. HOWARD JONES took over the vocals and Nick Beggs changed his 12-string special bass for a normal 4-string electric bass.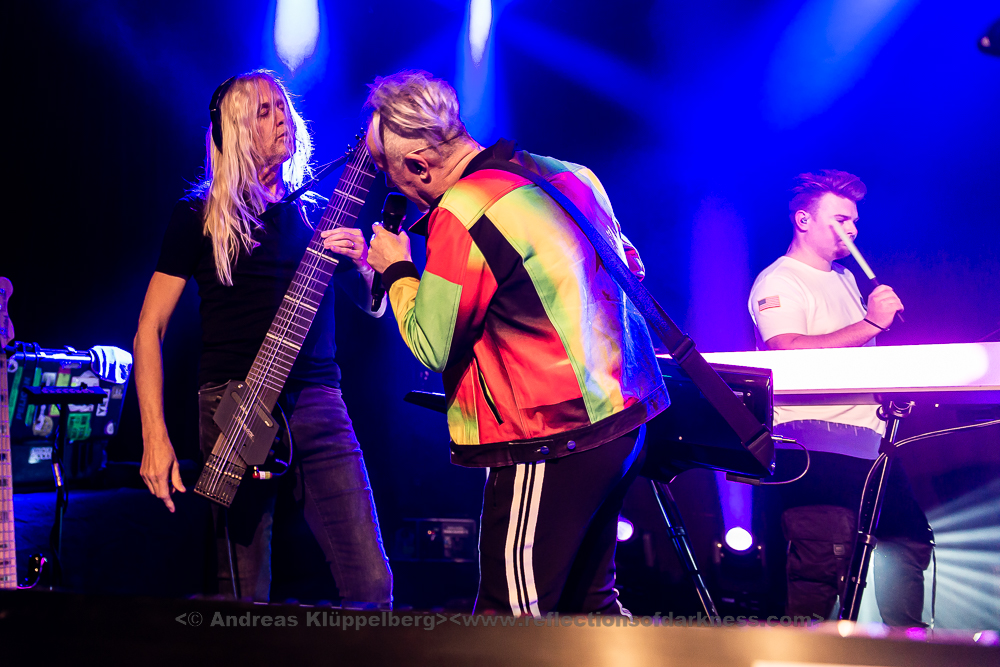 Whoever was waiting for the absolute hit 'What is Love?' by Howard Jones unfortunately had to wait almost until the end. But the fans didn't want to let Howard and his band go so quickly. So, the band played 'Things Can Only Get Better' in a Cedric Gervais remix and 'Hide and Seek' as an encore. After almost 1.5 hours the fans left the Kantine with big smiles. http://howardjones.com / https://www.facebook.com/howardjones
Setlist

01. Pearl in the Shell
02. Hunt the Self
03. Equality
04. Like to Get to Know You Well
05. The One to Love You (Lifetime Remix)
06. Life in One Day (Acoustic Version)
07. Formed By The Stars (Acoustic Version)
08. No One Is to Blame (Acoustic Version)
09. Too Shy (Kajagoogoo cover)
10. Celebrate It Together
11. The Human Touch
12. New Song
13. Everlasting Love
14. Who You Really Want to Be
15. What Is Love?
---
16. Things Can Only Get Better (Including Cedric Gervais Remix)
---
17. Hide and Seek
Rating

Music: 9
Performance: 9
Light: 8.5
Sound: 9
Total: 8.8 / 10
All Pictures by Andreas Klüppelberg