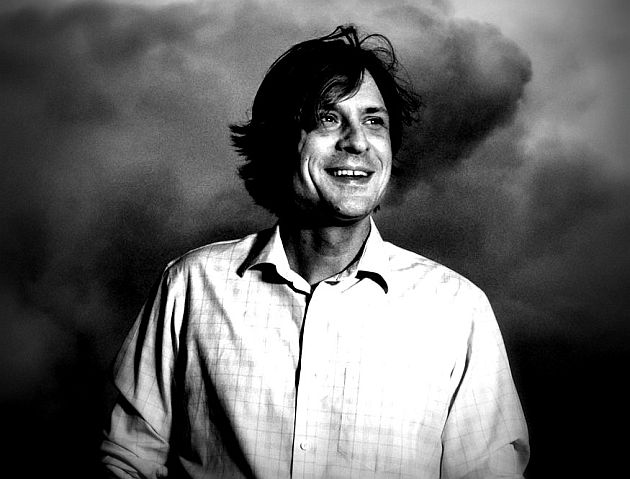 Interview with
John Maus (musician, singer, songwriter, composer, and philosopher)

JOHN MAUS
is what you can call a cult artist. He has a PhD in political science, a degree obtained at the University of Hawaii. He was born in 1980, so he is now 37 years old. He hails from a small town in Minnesota, and started his musical career in Los Angeles, thanks to his important encounter with
ARIEL PINK
. Since then, he has released four albums, 'Songs' in 2006, 'Love is Real' in 2007, 'We must become the pitiless censors of ourselves' in 2011 and 'Screen Memories' in 2017, a few months ago.
His music is unclassifiable, somewhere between Minimal Synth, lo-fi Indie Pop, Gothic Darkwave, Synth Pop, all this with a typical Punk / Garage approach. A unique "melting-pop" that evokes, in turn, ARIEL PINK of course but also SUICIDE, THE VELVET UNDERGROUND, FAD GADGET, SIMPLE MINDS (first period), AND ALSO THE TREES, DEAD CAN DANCE, JOHN FOXX, SNOWY RED, TEARS FOR FEARS, or even NICK CAVE...
Our journalist Phil Blackmarquis had the chance to meet JOHN MAUS before the amazing concert he gave in Brussels on November 10th. They talked for almost an hour and tackled subjects as varied as musicology, philosophy, psychoanalysis, Computer Aided composition, the influence of medieval music on new wave, etc.
Reflections of Darkness [RoD]
: John, first of all, let's talk about your new album, 'Screen Memories'. Why did you choose that title?
John
:
Well, I liked the connections one can make from that title. First the cover, which features an old television set that would have taken two people to carry. Then, the little screens we all have in our pocket that are the same everywhere. And then of course, there's the Freudian jargon thing: screen memory, the fact that you remember the trauma from your childhood as a happy event because you can't cope with it. The connection here is the fact that everything is mediated and distorted through the screens. So, I thought this title would be "à propos" to the situation.
RoD
: How would you position this album in your career? Does it mark an evolution as opposed to the previous ones?
John
:
Yes, I think so. My earlier records had a sort of lightness and carefree audacity, a sort of spontaneous innocence. Here, in place of that, there's much more attention to the media, to the compositional details, more rigor in the counterpoints etc. So I think I pushed things a little further than I did in the past.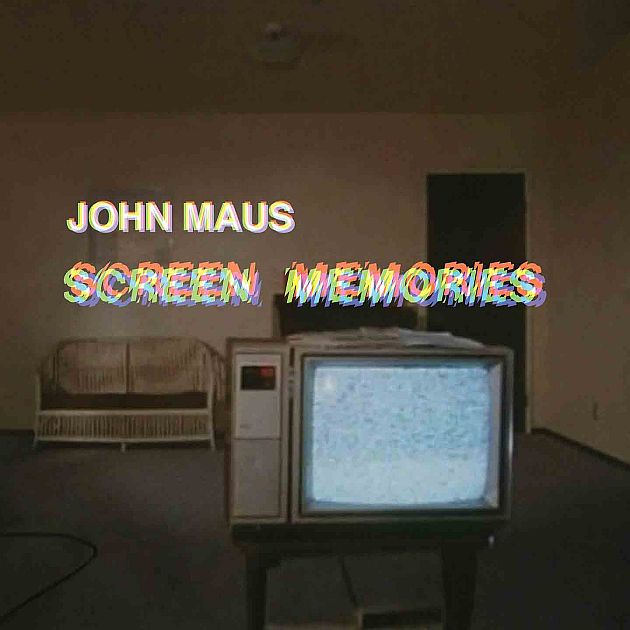 RoD
: Which song from the album is the most representative of this evolution?
John
:
Maybe 'Pets'...
RoD
: "Your pets are gonna die..."
John
:
"...But it's not the end, the end of ends". People don't really get those lyrics. I never pay a lot of attention to lyrics unfortunately and that's a problem because it seems to be the focus of the main critiques...
RoD
: Do you create lyrics spontaneously, like a "stream of consciousness"?
John
:
Yes, usually if I'm reading something and stumble on a phrase I like, in this case, the mantra "Your pets are gonna die", I decide to do something with it...
RoD
: Is it also the sound of the words?
John
:
Yeah, that's a good point to make. I'm sure everyone who writes music comes across this problem: when you're improvising, you just mumble any words you think of as placeholders on the tape recorder but then, when the time comes to turn them into something worthwhile, you can't escape the initial phonetic commitment. 'Teenage Witch', on the last album, is an example of that. It's just a stupid image, you know, like a song from a 90's grunge band. I tried to find something phonetically similar to replace this improvised words but I got stuck with them. There are different ways for me to write lyrics but it's always an after-thought...
RoD
: And for the music, is it also the same kind of process?
John
:
No. The music is where most of the effort is spent. For this album, I tried different compositional techniques. For instance, I trained some neural nets (neural networks), gave them a corpus of midi-files just to see what they could regurgitate...
RoD
: That's a kind of Artificial Intelligence program?
John
:
Yes. I also wrote programs that can generate raw compositional material that I could work with.
RoD
: Did it work? Which song was composed like that?
John
:
Yes, I mean it's throughout the album. On 'Pets', for instance, the bass line that starts the whole thing off, was generated this way. I don't remember whether it was using square numbers or a Fibonacci pattern mapped onto a pentatonic mode but it gave me the bass line that I used in the composition. The entire song is developed around that line, via retrograde inversions, permutations and other classical compositional techniques...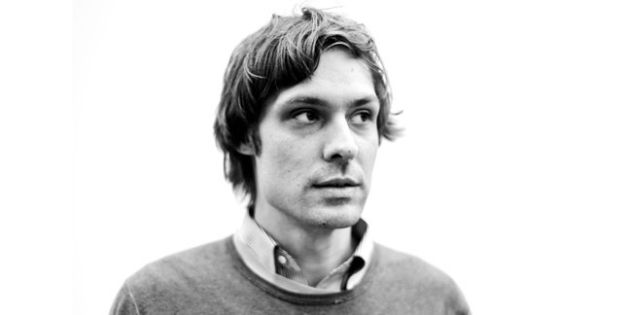 RoD
: What is most striking in your music is the richness of the harmonies. You often said that you are influenced by classical, baroque and medieval music. What is the link between your music, the classical influences and the dark / wave aspect?
John
:
What is generally understood in the genres like New Wave and Darkwave is the strong influence of harmonies which we find in medieval, especially early renaissance music. For example, there's a song on the album, 'The People Are Missing'. I used a canon, 'Sit Nomen Domini', as harmonic backbone for the composition. And when you listen to new-wave, for instance, an archetype of it, JOY DIVISION, the instruments, the guitar, the keys and the bass, are pretty much playing as a canon, I mean, they are not playing the chords heavy-handedly altogether at the same time, they are more like independent voices...
RoD
: It's hyper-melodic?
John
:
Yes, exactly! It's a kind of counterpoint, a way of unbinding the music from the chord structure.
RoD
: I talked about that with Peter Hook (bass player of JOY DIVISION) and he explained that they evolved from the classical punk-oriented Warsaw songs to more elaborate JOY DIVISION compositions all by themselves, without the influence of Martin Hannett.
John
:
Like most of the bands, they must have discovered that "on their feet", you know, trying things out together in a room. With new-wave, it's no longer some banal caricature of major-minor tones, it's working with what we call the 'ecclesiastical modes'. Harmonies like the minor five are associated with something liturgical, something holy or sacred. Whether it's cultural association or in the sound itself, I think it approaches the "mystery" with much more fidelity. These music genres are so far removed from our own current situation and our own mechanisms of power and control, there's still a sympathetic resonance in them.
RoD
: If you get back to when you were young... I read you had a flash when you first listened to PINK FLOYD, KRAFTWERK and this kind of music. Do you remember which song or artist struck you in the first place?
John
: You know, I come from a small town...
RoD
: In Minnesota?
John
:
Yes. I was born in 1980, before the world-wide web. So, my introduction to music was via things like NIRVANA, who were mainstream in the 90ies, and they had this hatred of synths. Later, when I came to L.A., I met ARIEL PINK and he introduced me to all sorts of musical genres. When you listen to his album 'Doldrums', especially some tracks he added as bonuses on the CD release, like 'Young Pilot Astray' or 'Crying': listen to these and tell me they're not Darkwave, or that they're not occupying that harmonic space we talked about earlier? Oddly enough, it was 20 years after the actual new-wave period that I first encountered this sound as something especially interesting. In the landscape of 1990-2000, college music was all open 5th's, it's all loops, it's all SONIC YOUTH, RADIOHEAD, BECK, BEASTIE BOYS, etc.
RoD
: RADIOHEAD is perhaps the exception, they had beautiful harmonies...
John
:
Yes, very rich harmonies but perhaps not so explicitly Darkwave. Anyway, coming back to JOY DIVISION, it's funny because people make a comparison with the baritone voice in my music. But I usually respond by saying that Ian (Curtis) had probably the same heroes as me, like Jim Morrison...
RoD
: ...or Bowie...
John
:
I knew who Stockhausen was before I knew who JOY DIVISION was. I was going to music school and I hadn't heard anything beyond what classic rock stations or MTV would have played.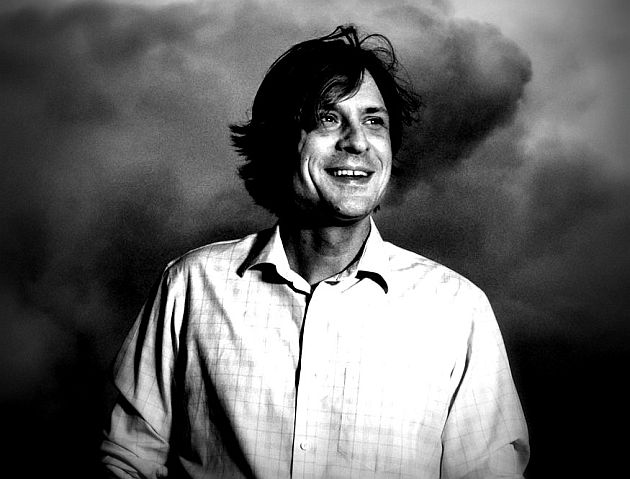 RoD
: As we are in Belgium now, do you remember FRONT 242? I have to push the local bands! (laughs)
John
:
Yes, I'm sure I would recognize their major hits. Here, we are in the so-called "synth-belt", you know. I was listening to the radio and they played the Minny Pops and then,... HUEY LEWIS! What's going on in this country! (laughs)
RoD
: Talking about new-wave, do you feel a part of this revival kind of "retro-wave", which is so much in fashion right now?
John
:
Not so much. I don't like to see myself as "retro". I'm more trying to carry the thread. I'm not trying to do minimal wave, I'm trying to work with the ideas that these people had and carry them forward.
RoD
: So, you are, in a way, "retro-futuristic"!
John
:
Yeah, yeah! There's also something philosophical about this concept. If you consider 'retro-futurism' as being the future which was imagined in the 80ies and compare it to the future they are building now in the Silicon Valley, then my choice goes to the former and not to the latter. It was darker, it was more gothic. I don't mean in a stylistic way, I mean in the way it included the possibility of mystery, the possibility that there's something else, something more, something not here, something absent... It would be akin to the "icon" in the ancient Greek meaning of the word, whereas today, things tend to move more towards the "idol". It all stops; there's nothing outside, nothing deeper.
RoD
: And today's music is perfectly in keeping with that idea. There's a lack of depth...
John
:
Which doesn't mean it's not effective in accomplishing what it's intended to do. Providing an excitement, an appeal. It makes me furious that it succeeds in making that to a certain degree. There's something clever about these Top 40 songs. My only critique is that when I scratch the surface and look what's beyond to see if I can steal something from it, it's like there's nothing there. It's not an icon, in which you can fall and lose yourself, it's all there and there's nothing beyond. It's horrifying...
RoD
: Let's talk about your live performances. It's your first tour with a band, I think?
John
:
Yeah.
RoD
: Previously, it used to be basically you on the stage with an MP3-player and you used to give very energetic concerts, screaming and acting like crazy. Now that you have a band, have you changed your behaviour on stage?
John
:
No. Not so much yet. I'm still doing what I did, as much as I'm physically capable of doing. I would love to be able to focus less on the body aspect and more on the voice but I can't. I need to be like that in order to adapt to the larger space and to take away some of the anxiety of travelling and touring. And I also feel obliged to give more to the people who come to see me: it's a question of respect.
RoD
: Let's talk about the future: I believe you are planning a release together with ARIEL PINK?
John
:
Yes, that's the plan. But I want to do things properly. I don't want to do some sloppy back-and-forth with stems or something like that. I want to lock the two of us behind closed doors and not stop until something good comes out of it.
RoD
: Have you already started something?
John
:
No, not yet. We're both touring the new records and it will take several months...
RoD
: And there's also the 'Addendum', the album you're planning to release with stuff that didn't make it on 'Screen Memories'?
John
:
Yes, it will be included in a box set and we are looking at the possibility to release it separately as well. And the "wavers" will feel even more "at home" with these tracks, in any case more than on tracks like 'The Combine'. There are samples and choirs as much as synthesizers...
RoD
: Thank you very much, John! We are looking forward to your future work!
John
:
Thank you for talking to me.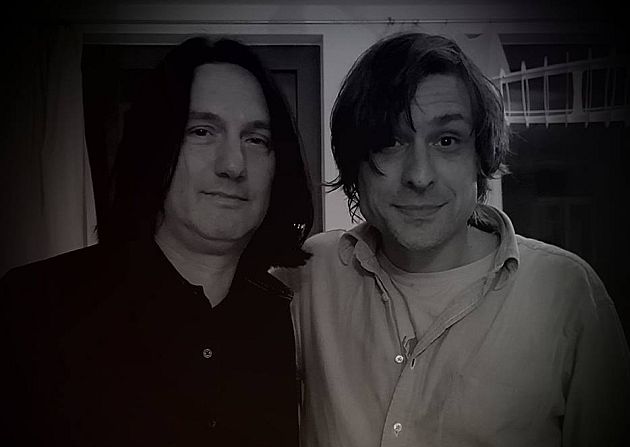 To listen to the original audio interview, stream the WAVES Radio Show on Mixcloud: https://www.mixcloud.com/wavesenglish/waves-170-en-with-john-maus-by-blackmarquis-31217/.
Thank you to: John Maus, Ribbon Music, V2 Benelux, Les Ateliers Claus, the WAVES radio show and Musiczine.net.
Promo pictures by Mark Blower & Shawn Brackbill