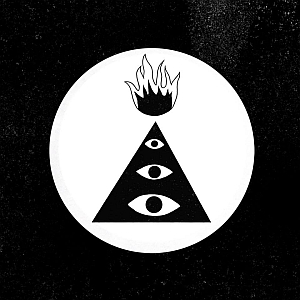 Artist: Lejana
Title: Lejana
Genre: Synth Goth-Pop / Rock
Release Date: 4 April 2014
Label: Succotash
Album Review

Ah, modern life! Gone are the days when four scruffy school-mates would jam endlessly on cheap second-hand instruments in a parent's garage. Or music would flow through the pretentious coupling of art-school minds, or world-weary troubadours or from the aggression and frustration of youth. It seems anyone can knock out a tune now, computers and phones dispensing with the need to "be real". A bad thing? Not always, and the LEJANA backstory is surprisingly heart-warming. It goes like this: German goes to Mexico, meets guitarist, goes back to Germany and makes music via file sharing with said Mexican on MacBook. German then moves to Mexico with MacBook and backpack, and a band is formed. LEJANA play live, and now release an album. Ah, MacBook!
So what of the music then?
Spooky sample-laden opener 'Zero' soon glides into the slinky beat and smoky vocals of 'The City'. There's a whistled paranoia under-pinning this strange little song, sample lyric "I'm full of shit but kind of pretty", and once the male vocals kick in it's obvious the band have been listening to THE XX. 'April' opens with guitars that wouldn't sound out of place on a CHAMELEONS album, it yearns and laments admirably, bold and dynamic but subtle and understated. A truly wonderful thing. On 'Why' LEJANA create pure pop gold, as if BLONDIE never left the building, and 'One' is a dreamy '80's synth-wash, almost COCTWEAU TWINS at times, and certainly worthy of anything the 4AD label put out in its heyday.
There are further shades of strange and beautiful on 'The Fool', hazily drifting along its merry way without a care in the world, and if 'The Voice' sounds like it's going to burst into DONNA SUMMER'S 'I feel love'…well, what's wrong with that? Bizarre sampled interlude 'Die Reise' gives way to final song 'Great Expectations' which tries to cram in everything heard so far. Surprisingly, and disappointingly, it doesn't quite work. A lightweight melody never gets this one to lift-off, although it's certainly the meatiest thing on the album. But it's as if, finally, LEJANA have run out of ideas. But not to worry. On the whole this is daring and eclectic, and when it hits its stride, there are signs of skilful song-writing and a deep understanding of texture and form. With the days of back-packing and MacBook-composing presumably behind them now, things are looking good for LEJANA. Modern life, eh? It's a funny old thing…
Tracklist

01. Zero
02. The City
03. April
04. The Girl
05. Why
06. Con La Luz De Tus Ojos
07. One
08. The Fool
09. You Voice
10. Run
11. Fire
12. Die Reise
13. Great Expectations
Line-up

Linda Blend - Singer/Songwriting/ Composing/Synths and Keys
Eder Perales - Guitar/Composing
Isaak Fernandez - Drums
Pako Rosas - Bass
Website

https://www.facebook.com/vivalejana
Cover Picture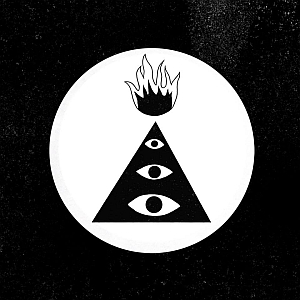 Rating

Music: 8
Sound: 8
Total: 8 / 10