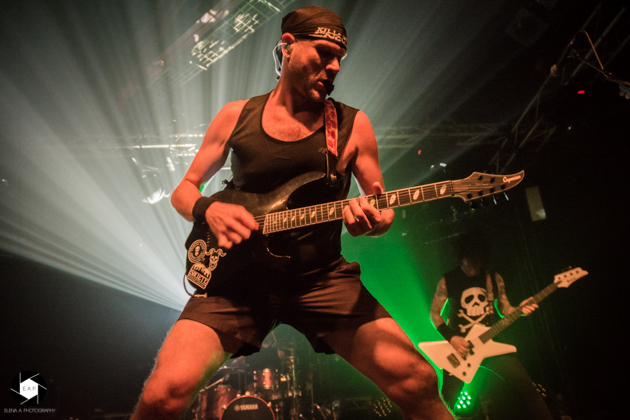 Den Atelier, Luxembourg City, Luxembourg
25th June 2018
Killswitch Engage

Uncompromising modern Heavy Metal found its way back to den Atelier last night with KILLSWITCH ENGAGE! With new material in the making the Metalcore icons hit the road and return to the 'Bourg.
KILLSWITCH ENGAGE
is an American Metalcore band from Westfield, Massachusetts, formed in 1999 after the disbanding of Overcast and Aftershock. KILLSWITCH ENGAGE's current line-up consists of vocalist Jesse Leach, guitarists Joel Stroetzel and Adam Dutkiewicz, bassist Mike D'Antonio, and drummer Justin Foley. The band has released seven studio albums and two live performance albums. Their latest album, Incarnate, was released on 11th March 2016. http://www.killswitchengage.com / https://www.facebook.com/killswitchengage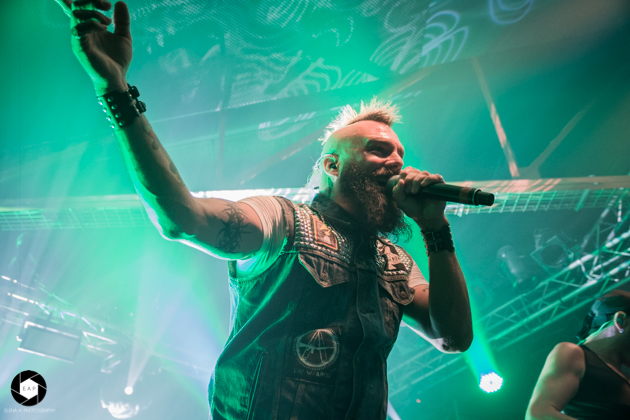 Music & Performance

After a bit of delay, it was time for KILLSWITCH ENGAGE. The support acts, THE RAVEN AGE and THE CONTORTIONIST really gave everything to warm up the crowd, with success. As the lights dimmed and the crowd went insane, the band walked out onto the stage, opening their very stacked setlist with 'Strength of the Mind'. Their ability to captivate the crowd was miraculous. Every single fan sang every single lyric and raised their hands when told so. They were able to switch between heavier, fast and brutal songs to very emotional, heartfelt and charming pieces. The constant switch of tempos, crowd participation and their extreme energy really made it special. KILLSWITCH ENGAGE gave their fans everything they could hope for before ending their show with the classic cover of DIO's 'Holy Diver'. But the Atelier wanted more and so the boys decided to play one more song: 'Fixation on the Darkness'.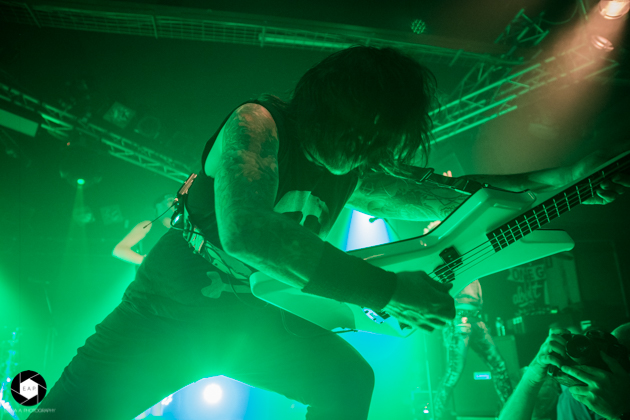 The exceptions where high but all the bands delivered a great show and so the evening was a real success for a Monday night during the FIFA World Cup.
Setlist

01. Strength of the Mind
02. A Bid Farewell
03. Life to Lifeless
04. This is Absolution
05. Alone I Stand
06. Beyond the Flames
07. Hate by Design
08. Vide Infra
09. Always
10. My Last Serenade
11. Rose of Sharyn
12. The End of Heartache
13. My Curse
14. In Due Time
15. Holy Diver
16. Fixation on the Darkness
Rating

Music: 7
Performance: 8
Light: 8
Sound: 9
Total: 8 / 10
All pictures by Elena Arens