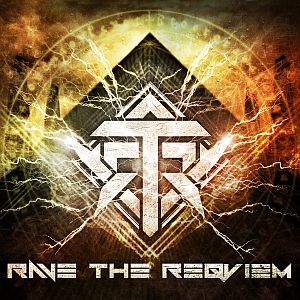 Artist: Rave The Reqviem
Title: Rave The Reqviem
Genre: Industrial Metal
Release Date: 11th April 2014
Label: DWA
Album Review

How cool it be, you go to check spam folder for accidental non-spam messages and dig out an unexpected direct email from one of most interesting dark electronic projects? That's how this review was started, but my acquaintance with RAVE THE REQVIEM lasted for about half a year to date. I think many agree that when we scroll through the various bands on internet radios and CD compilations is a seek for some kind of "right sound". Such a sound should be not too monotonic, not too cheesy, not too brutal to depart from any melodic qualities and should have pleasant variety. And I believe the current release hits my personal quest of "right sound" pretty much.
So, what you can expect from the Swedish project? In words of the band leader Filip Lönnqvist, "The music is a fusion of modern rock/ metal and dark electronics such as electro-industrial, Dubstep and drum 'n' bass." The main part of material is composed from very complex electronic mixtures and overlays on top of heavy riffs and paced, aggressive drums coming from industrial metal and dark electro world. These were done with mastery as melodic talent of Filip is obvious. It is a powerful, rough, heavy but very captivating music. The effect becomes paramount when the "big" melody is topped by opera house vocals of Filip's mother Carola Lönnqvist, such as in the opening track 'The Ascension'. Lyrics are broadly themed on religious mythology, and, as you may guess from titles like 'Fvck the Vniverse', is of rough kind. The part of material is actually seen by social networks already for many months and was remixed by several other bands, COMBICHRIST included. My favourite tracks are 'The Ascension' and 'Is Apollo Still Alive', but in fact most of the album is on equally good level. Maybe a bit more variety would be good, so it would be easier to listen in all the tracks in a row.
I would easily imagine this release to be in collection of any conscious fan of industrial metal, heavy electronics and aggressive EBM. This exemplary release is clearly above the average. I wish the band do not let their level down in coming years and hope to hear more of their extreme and beautiful musical mixtures in coming years. Certainly worth the time spent.
Tracklist

01. The Ascension
02. System vs. Solitaire
03. Ikaros
04. Is Apollo Still Alive?
05. Aeon
06. The Svlphvry Void
07. Exhale
08. Fvck The Vniverse
09. Thistleblower
10. Schizophrenia In Reverse
11. Sloth Whore
12. Heroin(e)
13. God Came Throvgh A Serpent's Movth
Line-up

Filip Lönnqvist
Carola Lönnqvist
Website

http://www.ravethereqviem.com
/
https://www.facebook.com/ravethereqviem
Cover Picture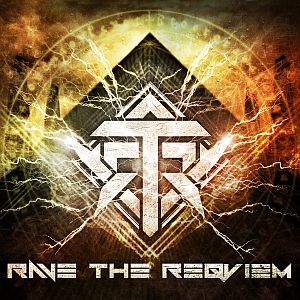 Rating

Music: 9
Sound: 9
Total: 9 / 10