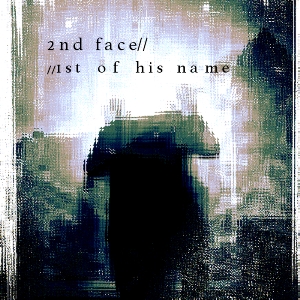 Artist: 2nd Face
Title: 1st Of His Name
Genre: EBM
Release Date: 1st May 2015
Label: Self-released
Album Review

'
1st Of His Name
' by
2ND FACE
is the first official release of Vincent Uhlig, who is based in Mainz, Germany. Uhlig has several other projects that he's also working on, including
[THORN:SKULL]
, also in the EBM/ Industrial framework, and
THE IMPALED KINGDOM
, which is more in the neo-classical vein. '1st Of His Name' is a self-release on Bandcamp in digital form only. This makes sense, as I think the time of bands releasing CD singles/ EP's in physical format is long over, particularly for new bands.
The EP begins with '1st Of His Name' and I'm struck with the heavy-hitting bass-line and intricately programmed tribal drums. It's clear that 2ND FACE pays tribute to the old EBM bands of years past, but is also trying to introduce something new and unique to the genre. The vocals are shouted but relatively clean. I'm reminded of FRONT LINE ASSEMBLY first and foremost in terms of song structure, but I also feel a nod toward the sheer power and brute force of early NITZER EBB and POUPPEE FABRIKK.
The next song up is 'Prophecy' which is actually a FRONT LINE ASSEMBLY cover. It's pretty ambitious to cover an EBM legend on your debut EP, but 2ND FACE manages to keep enough of the original song that it's still recognizable and also add a unique stamp. To my ear, Uhlig simplified the song somewhat by removing some of the more complex elements, such as the drum 'n' bass foundation and the sampled guitars and of course by not trying to emulate Bill Leeb's instantly recognizable bass-lines. Instead, 2ND FACE's cover again features pounding tribal drums at its core, obviously a trademark of sorts to his sound, and much more emphasis on the vocals (again, clean). The synth and bass-lines also have somewhat of a delay on them, which gives the song an entirely different feeling altogether.
At around 4:26 the song's last movement kicks in and Uhlig's more personal approach to the music really pays off, as his emotional vocal delivery really take centre stage and move the song in an entirely different direction. Love them or hate them, part of FRONT LINE ASSEMBLY's appeal is that their music has always very cold and clinical-mechanical. Part of the trademark FLA sound is the distorted, machine-like vocals, which are often buried in the mix. 2ND FACE's unique take on the song achieves what any successful cover version should strive for, to shape the song in a different manner and have listeners think about it in a new way.
'Running' follows next, a nice mid-tempo instrumental that introduces a wider variety of rhythms and some mellower elements, such as a piano outro. EBM instrumentals are difficult to pull off well, but this one succeeds. The EP finishes off with '1st Of His Name (Club Edit)', which is not dramatically different than the original but just pushes the song a little more toward use in the club. I'm left wanting more from 2ND FACE and I'm definitely curious about the upcoming full-length album, which will be released in physical format. For those in Germany, you can see 2ND FACE's debut live performance on May 21 at part of this year's Wave Gotik Treffen activities. For more information, see the
2ND FACE Facebook event page
.
Tracklist

01. 1st Of His Name
02. Prophecy (Front Line Assembly Cover)
03. Running
04. 1st Of His Name (Club Edit)
Line-up

Vincent Uhlig – writing, production, performance
Website

https://www.facebook.com/iindface
/
https://2ndface.bandcamp.com/releases
Cover Picture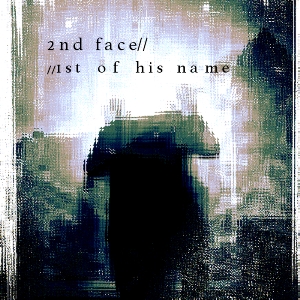 Rating

Music: 8
Sound: 9
Total: 8.5 / 10
Erik Tomren
(http://eriktomrenwrites.com)