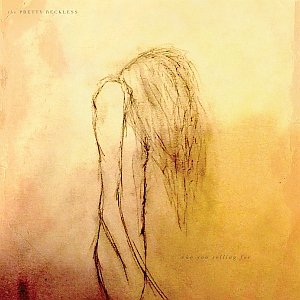 Artist: The Pretty Reckless
Title: Who You Selling For
Genre: Rock
Release Date: 21st October 2016
Label: Universal Music
Album Review

Rock'n'Roll is more alive than ever! And who keeps it alive and rolling? A woman. THE woman! The woman who is impossible not to adore, Taylor Momsen, of course with the help of a genius guitarist and co-mastermind Ben Phillips, as well as bassist Mark Damon and drummer Jamie Perkins: all together THE PRETTY RECKLESS.
Rock'n'Roll's history is rich for stories of selling soul to devil. This motif is quite often in THE PRETTY RECKLESS. And I'll be damned, it's for a reason. After their debut in 2010 they've been almost non-stop on tour, released the second studio album, and again on the tour wrote the current record 'Who You Selling For'. One of the brightest vocalists Taylor Momsen is 23 now. With every album we've been witnesses of her progress and growing up. The pretty blond girl immediately shocks not only with her amazing voice, but also with her smart and dark lyrics, which get more and more obscure with the years. Obviously music for Momsen is a channel to confess and to shout out all the rage and agony of a young woman.
The third studio album is surprising by its duality. On the one hand it's full of beloved drive, which THE PRETTY RECKLESS are famous for. 'Oh My God', 'Prisoner', 'Wild City', 'Living In The Storm' are the great additions to the best known 'Make Me Wanna Die' and 'My Medicine' from the debut album. But Taylor keeps discovering her charisma, her woman nature, and pushes the limits of her creativity. So near to the rebellious hits there are gospel devil's confessions like 'The Walls Are Closing In', 'Take Me Down', 'Back To The River', 'Who You Selling For'. Wondering how would the acoustic version of THE PRETTY RECKLESS sound? The answer is on this album: 'Bedroom Window'. Who would've think that somebody today will keep writing the rock-n-roll history, more over with such a passion and will? So if you don't want to miss it - check out 'Who You Selling For'.
VIDEO
http://www.vevo.com/watch/the-pretty-reckless/oh-my-god-(official-music-video)/USRZR1700240
http://www.vevo.com/watch/the-pretty-reckless/take-me-down-(official-music-video)/USRZR1600167
Tracklist

01. The Walls Are Closing In / Hangman
02. Oh My God
03. Take Me Down
04. Prisoner
05. Wild City
06. Back To The River
07. Who You Selling For
08. Bedroom Window
09. Living In The Storm
10. Already Dead
11. The Devil's Back
12. Mad Love
Line-up

Taylor Momsen – Vocals
Ben Phillips – Guitar
Mark Damon – Bass
Jamie Perkins – Drums
Website

http://theprettyreckless.com / https://www.facebook.com/theprettyreckless
Cover Picture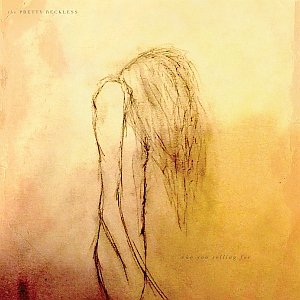 Rating

Music: 9
Sound: 9
Total: 9 / 10