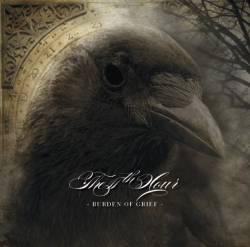 Title: Burden of Grief
Artist: The 11th Hour
Genre: Doom Metal
Release Date: 4th November 2009
Label: Napalm Records
Album Review
Born from DEMIURG the death metal union of Ed Warby and Rogga Johansson, 11th HOUR is their first journey into the Doom Metal genre, and what a journey. I should probably tell you at this point that this is a concept album about a man dying of a terminal lung disease and his battle not only with the disease and his perceptions about his own life and death, but with himself and the manner in which he has lived his life. We follow him on a complete journey from diagnosis 'One Last Smoke' to death, and maybe beyond, 'Longing for Oblivion', on a nearly one hour foray into mankind's unique introspective abilities.
Ed Warby's 'clean' vocals, representing I am assuming, the victim in his usual form as he struggles with his own mortality and fear of death and retribution for the way he has lived his life is perfectly balanced with Rogga's guttural demonic snarl, which mirrors the bitterness and anger of what is happening to him. Musically we are treated to an hour of non stop Doom at it's best with heavy burdening riffs and an underlying melancholy that simply keeps driving forward to what feels like an inevitable conclusion. In this sense the mortality of us all is captured very well, and I think that's what makes this album so disconcerting- one could almost know what it's about without even being told.
The sound is exemplary and performances strong as one would expect from musicians with such a long and illustrious pedigree as these two. For me the best track without doubt is the fantastic 'Weep for me', but there isn't a bad track on the album. It has such a sense of synergy however that once you've heard it it's hard to seperate the single tracks in your mind, they become so enmeshed as one story.
I'm glad I've had a chance to listen to this, there is not enough work of this calibre about, for there is nothing remotely superficial, flippant or commercial about it in any way, it's just for hundred procent pure good authentic focused Doom and I suggest you check it out for yourselves, for it's utterly breathtaking in it's cruel observations and so heavy it's almost unbearable in its sorrow, a real masterpiece.


Tracklist
1. One Last Smoke
2. In The Silent Grave
3. Origin Of Mourning
4. Weep For Me
5. Atonement
6. Longing For Oblivion



Line-up
Ed Warby - Guitars, Bass, Drums, Keyboards, Vocals
Rogga Johansson - Vocals


Website
http://www.myspace.com/11thhourdoom
Cover Picture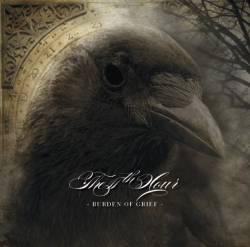 Rating


Music: 9
Sound: 9
Extras: -
Total: 9 / 10
{jos_sb_discuss:19}