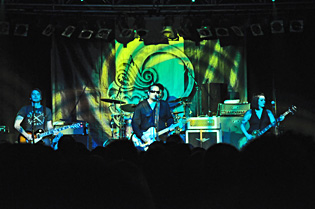 Backstage Halle, Munich, Germany
10th September 2011
Tito & Tarantula

On this hot Saturday it went to quite a special concert: TITO & TARANTULA. The band was founded in 1992 in Los Angeles by Tito Larriva coming from Mexico. The line-up of the 'Tarantula' changes quite often. TITO & TARANTULA was known by their appearance as musician and actor in the film 'From Dusk Till Dawn'. Their song most successful up to now, 'After Dark', also comes from this film. In 2008, they published their latest album 'Back Into The Darkness'. www.titoandtarantula.com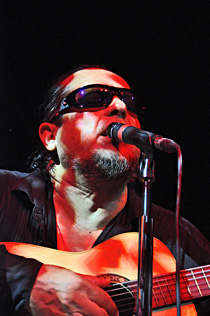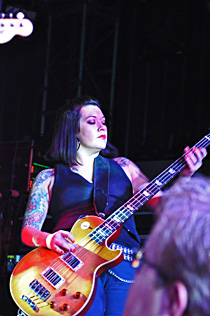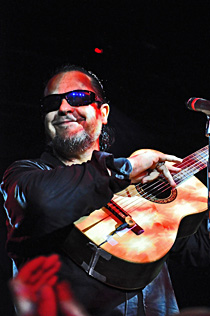 Music & Performance
About 8:45 PM, TITO & TARANTULA entered the stage under eager shouts of the spectators in the more than well filled Backstage Halle. It was a very hot day in Munich, but this seemed to keep none away from the always extremely relaxed working Tito. From beginning he had won the audience for himself. TITO & TARANTULA played many of their known songs like 'Monsters'' 'Machete' and of course 'After Dark' could not be missed either! For it, Tito immediately got a lot of fans on the stage who danced with him together and thus the song lasted immediately something about 12 minutes! The mood was really well and Tito told a lot of funny stories between the songs. After approx. 1:45 and some additions, the concert ended in the more than humid hall under blustering applause.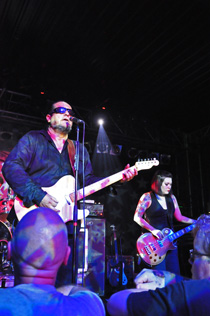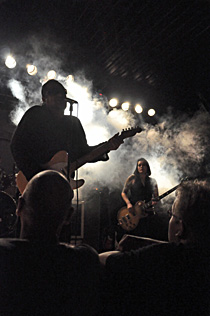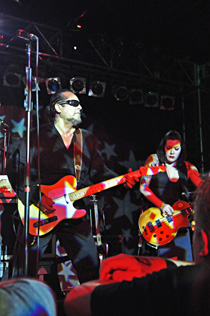 Setlist
01. Pistolero
02. Strange Face Of Love
03. Back To The House
04. Monsters
05. Machete
06. In My Car
07. Good Bye Sadie
08. Torn 2 Pieces
09. Pretty Wasted
10. German Frauline
11. La Flor deMal
12. Don't Throw Stones
13. Forever Forgotten And Unforgiven
14. Clumsy Beautiful World
15. After Dark
16. Motor Cycle Girl
---
17. Bitch
18. Angry Cockroaches
---
19. Hombre Secreto
20. Come Out Clean
21. La Bamba

Rating
Music: 9
Performance: 8
Sound: 7
Light: 7
Total: 7.8 / 10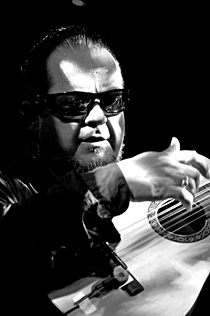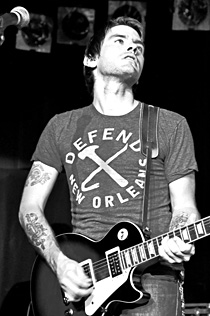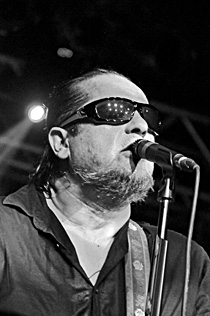 This evening will probably remain in the memories of many visitors. It was a very nice and successful concert, except to the volume: Some left the hall because it became louder and louder in the course of the concert and it was hardly tolerable even with ear protection.

All pictures by Erika Knepper (This email address is being protected from spambots. You need JavaScript enabled to view it., www.facebook.com/erikaknepper)