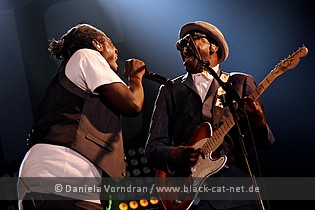 E-Werk, Cologne, Germany
24th September 2011
The Specials

THE SPECIALS formed under the name THE (COVENTRY) AUTOMATICS in 1977 but quickly changed their name one year after. Following the two albums 'Specials' and 'More Specials', the band in its original form split up in 1981. In 2008, word got round that they would once again reform for a 30th anniversary tour. In 2011, they're again on the road and on 24th September reached Cologne for one of many sold-out shows. http://www.thespecials.com / http://www.myspace.com/thespecials / https://www.facebook.com/thespecials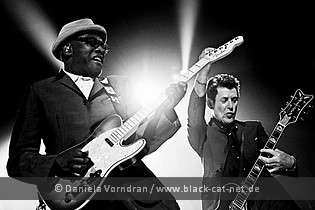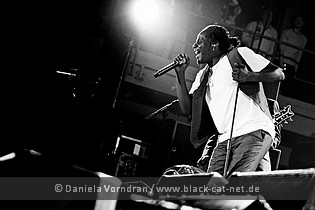 Music & Performance
Cologne was a bubbling cauldron that evening with closure of a highway part, traffic jams all over the city so that you could feel lucky having made it in time if you had a date or something. There was plenty of space on the inside of the venue when we got in though. First we figured that most of the people would be attending Paul Kalkbrenner's show at Palladium across the street. Later we were put right on that. It seemed that there was quite a large fan base for THE SPECIALS here tonight, and all were just waiting to run wild with the band. Coming to the interesting part, the curtain was lifted and the band entered to applause, beginning with 'Do the Dog' which was just the call people were waiting for. Within no time they were dancing around happily to the 2-Tone Ska the band is known for. While I must admit that I newer was much of a fan of any kind of Ska, their music had a tapping and nodding factor to it that didn't let you stand still, really.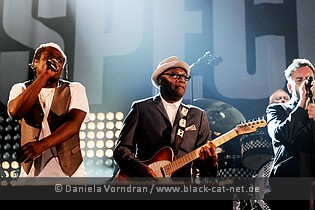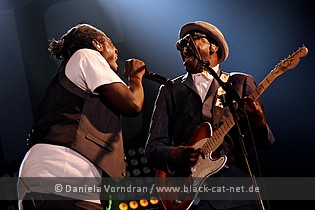 In parts that might have as well been due to the unbridled joy for the music and movement the band exhibited on stage. Most of the songs played were of an upbeat nature, but once in a while THE SPECIALS mixed in gloomy undertones, mostly emitted by synth layers putting you in a reflective mood for a while before the inferno broke again. Lyrically, THE SPECIALS deal with themes of racism but also with more joyful bits like partying. Gotta say it was an entertaining evening, though it didn't bring me any closer to that kind of music.

Setlist
01. Do the Dog (Rufus Thomas cover)
02. (Dawning Of A) New Era
03. Gangsters (Prince Buster cover)
04. It's Up to You
05. Monkey Man
06. Blank Expression
07. Doesn't Make It Alright
08. Rat Race
09. Hey Little Rich Girl
10. Stupid Marriage
11. Concrete Jungle
12. Friday Night, Saturday Morning
13. Stereotypes (Part 1 &2)
14. Man At C&A
15. Do Nothing
16. A Message to You Rudy
17. Nite Klub
18. Little Bitch
19. Too Much Too Young
20. Enjoy Yourself (It's Later Than You Think)
21. Ghost Town
22. You're Wondering Now

Rating
Music: 6
Performance: 8
Sound: 8
Light: 7
Total: 7.1 / 10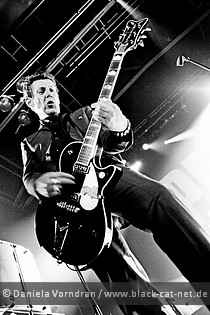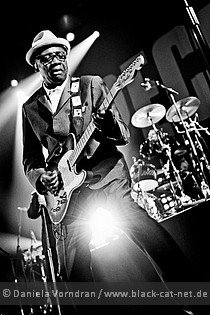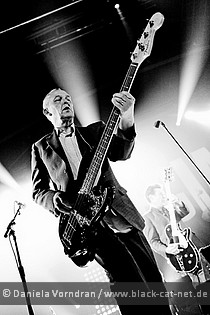 All pictures by Daniela Vorndran (http://www.vorndranphotography.com / http://www.black-cat-net.de/ / www.myspace.com/vorndranphotography / www.facebook.com/blackcatnet)