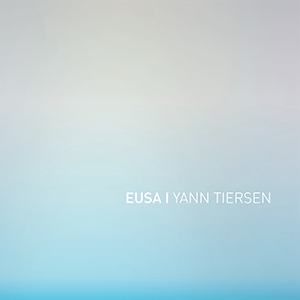 Artist: Yann Tiersen
Title: EUSA
Genre: Instrumental / Ambient/ Neo-Classic
Release Date: 30th September 2016
Label: Mute Records
Album Review

Multi-instrumentalist and genius of soundtracks, Yann Tiersen, took a bow for his place of living - Brittany's island Ushant - in his own way. With his 18 solo piano pieces, the idea transformed from book into music island map. Moreover, the piano album was recorded in a studio with history - in Abbey Road studio that gives additional specific shade and atmosphere to the musical work. The French musician and composer without classic background, as he mentioned, is the father of 'Amelie' and 'Goodbye, Lenin!' soundtracks, those that brought him worldwide fame. His musical life is split between solo albums, concert life and collaboration with a wide range of musicians around the world.
Considering the huge emotional and deeply goose-bumping power of Tiersen's music, French ministry of tourism should be paying him for attracting people from all over the world to Brittany. The idea is that the message of 'EUSA' is so clear and so powerful, right straight from the musician's heart, that the first impression of album is to give up everything and leave for the islands to see, to feel, to smell its spirit for yourself, to experience exactly what Tiersen has discovered living there. Could it be a better promotion for the land? Wherever you would listen to this album - in a car, on your journey in a train, in your home, in the mountains - pins and needles in your heart afterwards will occur for sure. Ravishing accents and summoning sounds of the wild make men longing for cognition of the new small places and better understanding of themselves.
In addition to the new album, there is a web page dedicated to 'EUSA' with picturesque photography of 18 places and sounds of its wild life to those the music of Tiersen is dedicated.
Tracklist

01. Hent I
02. Pern
03. Hent II
04. Porz Goret
05. Lok Gweltz
06. Hent III
07. Penn Ar Roc'h
08. Hent IV
09. Kereon
10. Hent V
11. Yuzin
12. Roc'h Ar Vugale
13. Hent VI
14. Penn Ar Lann
15. Hent VII
16. Enez Nein
17. Kadoran
18. Hent VIII
Line-up

Yann Tiersen
Website

http://yanntiersen.com
/
http://eusasound.bzh
Cover Picture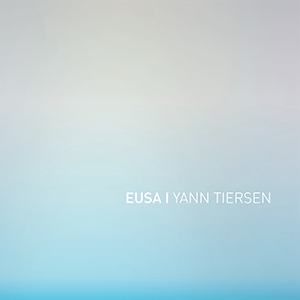 Rating

Music: 10
Sound: 10
Total: 10 / 10