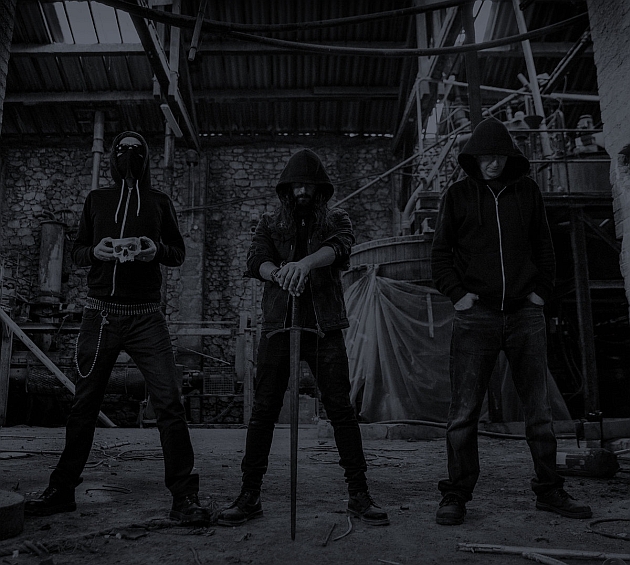 Interview with
Dave Malemort (guitar, drum machine) and Torve (vocals) from WOEST

'La fin de l'ère sauvage', that's the title of the a demo by WOEST, a new interesting and inspiring Industrial/ Doom/ Black Metal band from Marseille, France. They quote the American author Robert Ervin Howard, who is well known for his character Conan the Barbarian: "La barbarie est l'état naturel de l'humanité. La civilisation n'est pas naturelle. Elle résulte simplement d'un concours de circonstances. Et la barbarie finira toujours par triompher." - or in English: "Barbarism is the natural state of mankind. Civilization is unnatural. It is the whim of circumstance. And barbarianism must ultimately triumph." Guitarist and master of the drum machine, Dave Malemort, and vocalist Torve kindly took the time to give us an insight into their debut work, which has been out since January 21, 2017. Read their answers to our questions on music, literature, mankind, and their future plans.
Reflections of Darkness [RoD]
: Salut WOEST! It's great to meet you! Please introduce your trio to our readers. Who is who in the band? Who plays what? And how and when did you guys come together for this project?
Dave Malemort [Malemort]
:
Hallo! I'm Malemort, guitarist of WOEST; I also program the drum machine. We've started the band two years ago with Dismas, the bass-player, who has left the band in November.
Torve
:
Hi! I'm Torve, singer and keyboard player; I also write the lyrics.
RoD
: How did you came up with the interesting name WOEST for your band? It means "wild" in Dutch, right?
Torve
:
This demo has for its theme the universe of Robert E. Howard, and it happens that the Cimmerian fictional people, which include the Conan character, are inspired by ancient Germanic people, especially the Franks. WOEST therefore means "wild" in Frankish. Good to know that it means the same thing in Dutch, so we greet them on the way!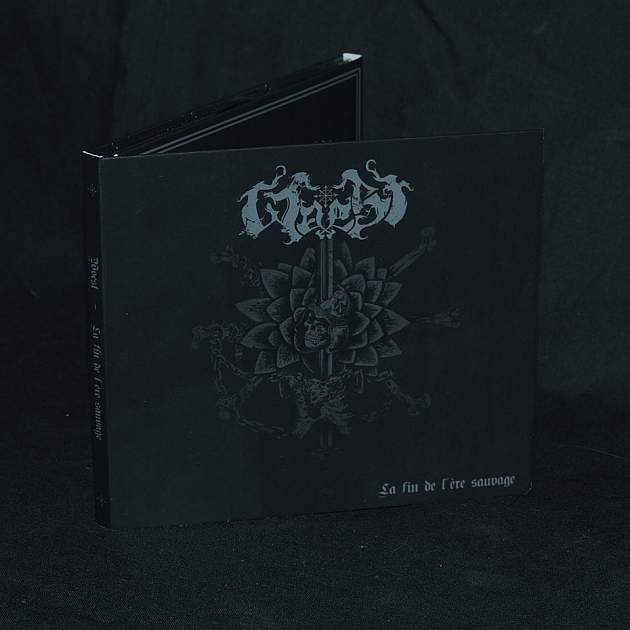 RoD
: How would you describe your sound to people who haven't heard your music yet? What can they expect?
Malemort
:
When I started the band with Dismas, it sounded like industrial metal. With Torve's arrival, it took a more black metal turn with the vocals and the keyboard. Our common influences are found in our work, from metal to gothic music, dark folk, industrial, etc... We want to produce something dark, a reflection of our environment.
Torve
:
We also wanted to express the duality between the old barbaric world and technological modernity. The drum box is there to give an inhuman and martial touch, while the keyboards remind us of more ancestral and cold sonorities.
RoD
: Interesting! There's so much music around, old and new. What are your favorite bands of all time, personally speaking? And is there a band that all three of you adore and that you would say has influenced your band?
Malemort
:
I listen to different musical genres, this can range from CURRENT 93 to MYSTICUM, from VENOM to KILLING JOKE, CELTIC FROST to SWANS. There are too many bands that we like in common, but we don't try to sound like any particular band or genre, the result comes from what everyone brings.
Torve
:
I would answer the same as Malemort. I listen mainly to black metal, but if I remember two bands that I still listen to regularly today, I would name BATHORY and INQUISITION. I don't know if it influences indirectly what we create.
RoD
: You've released the album 'La fin de l'ère sauvage' this January - Congratulations! It's been about a month that people finally got to hear your work. How do you feel about it now?
Torve
:
We are pretty satisfied, we had good echoes. The demo has been spread on the internet, mainly in foreign countries and very few in France. It's surprising because the lyrics are in French, we were persuaded that 'La fin de l'ère sauvage' would never leave French territory, but it was quite the contrary.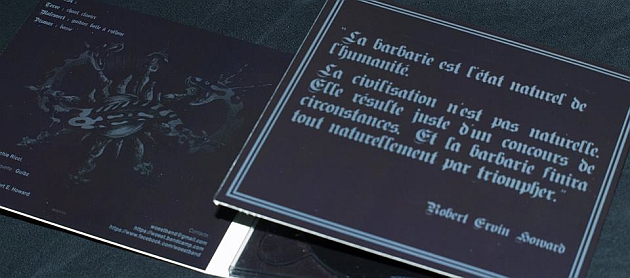 RoD
: Okay, French folks, go and check out the demo after finishing reading this! And of course everyone else who hasn't done so yet... How long have you been working on the demo?
Malemort
:
At the beginning, the objective was to produce a demo. It took us two years before the result, but the arrival of Torve gave a new band dynamic that made us take other directions, and without the hazards and unforeseen troubles, we could sum it to one year.
RoD
: Which track was the easiest and which one the toughest to write and why?
Malemort
:
The tracks that were composed quickly, almost instinctively, are 'Tout s'écroule' and 'Noir'. The riffs are basic and repetitive. The one that gave us most trouble is probably 'La fin de l'ère sauvage' because there are a lot of changes. But in general our compositions are quite simple, the biggest job was on the atmospheres and guitar backings.
RoD
: You're quoting the American author Robert Ervin Howard, who wrote quite a few fantasy, horror, western novels and also boxing, historical, adventure, and detective stories, essays, and poems. Have you read any of his pieces?
Torve
:
I just read Conan from Howard, I know that Dismas loves Solomon Kane too. I am a fan of Conan before this author, I discovered the character with Schwarzenegger's movie and the comics drawn by John Buscema; my interest for the novels came later. I find myself in the vision of Howard, whom I also discovered through his exchange of letters with Lovecraft and the fabulous biographical work of Patrice Louinet in France. This gave me a new dimension of Conan's story, much darker and nihilistic.
RoD
: Is 'La fin de l'ère sauvage' a concept album?
Torve
:
Absolutely. First of all, 'La fin de l'ère sauvage' is a demo, but people seem to interpret it as an album, maybe for its duration. As I said before, we explore the themes of barbarism, the duality between the wild world and civilization, largely inspired by the texts of Robert E. Howard. Most tracks present a barbarian lost in modernity and his values, who will finally get lost in the tundra, to die alone.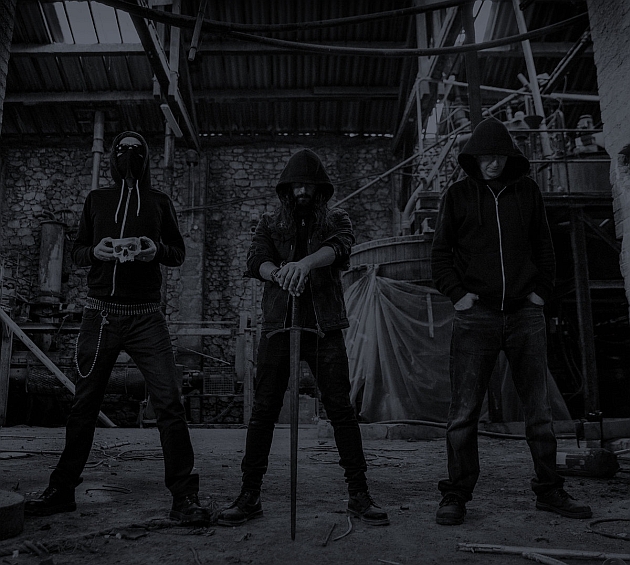 RoD
: Good to know, if one doesn't speak French! So what role does literature in general play for you? How does it inspire your music making or lyric writing?
Malemort
:
During the composition period, I read Louis-Ferdinand Céline again, and the world of 'Voyage au bout de la nuit' ['Journey to the End of the Night,' 1932] surely influenced me a lot in the creation of dark music, in connection with our sick society.
Torve
:
Howard's writing, at least his translation into French, inspired me a lot. Indeed, I find that it has a very aesthetic and frontal writing, he uses an epic and brutal register that we certainly find in the lyrics.
RoD
: Coming back to Howard's words on civilization and barbarianism: Do you believe that savagery is the natural state of mankind? If yes, why? I mean, seeing what people call civilization nowadays actually makes one quite often think of savagery indeed. What are your views?
Torve
:
I don't believe in any "natural" state of mankind because I don't believe in an human nature, for me it comes from religious obscurantism; we can be individually what we want. On the other hand, I think that every human organization is a matrix that necessarily ends one day, so "barbarism must always ultimately triumph". We can also see in history and our present that all civilizations are based on slavery and war, whether it happens at home or in another country. Have we really left the savage world one day? Ask citizens of countries which buy weapons from Germany or France.
RoD
: Who is responsible for your great artwork?
Torve
:
Me, behind my artistic pseudonym Guibz. Thank you for the compliment, glad you liked it!
RoD
: What are WOEST's next steps that your fans can look forward to? Any plans for live gigs?
Malemort
:
We are currently working on a next demo that should be released at the end of the year, which will be more ambient and brutal. We have a second guitarist/ bass player for the recording, so no live formation yet, but we are considering that for 2018.
RoD
: More ambient and brutal – already look forward to be listening to that! Dave and Torve, thank you very much for your time! Any last words to our readers?
Malemort
:
Thanks for the interview and your interest in the band!
Torve
:
Thanks to you, and don't forget "what is best in life: To crush your enemies, to see them driven before you and to hear the lamentations of their women!" (quotes Conan)
Check out 'La fin de l'ère sauvage' and get your copy at
https://woest.bandcamp.com/releases
Follow WOEST at
https://www.facebook.com/woestband/