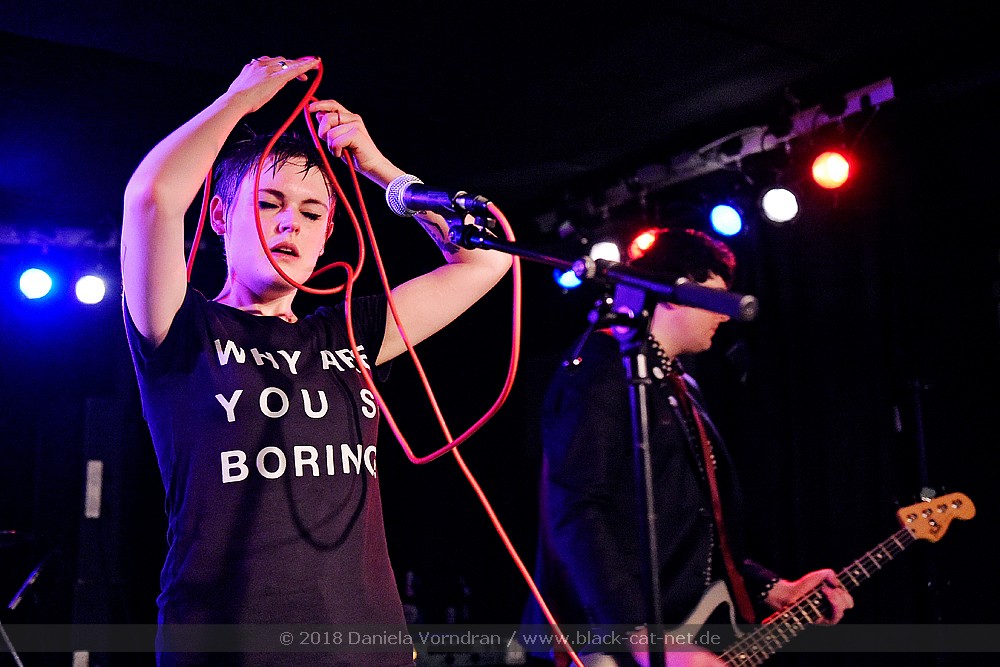 Gleis 22, Münster, Germany
14th April 2018
Desperate Journalist & Pete at the Starclub

In 1979, THE CURE spurred on a song against a British journalist for a negative review. From this action arose the name of the Shoegaze / Post Punk band DESPERATE JOURNALIST. Musically, the band around front woman Jo Bevan also unmistakably follows in the footsteps of THE CURE or The Smiths. However, with a modern, shimmering twist towards THE JESUS AND MARY CHAIN, THE ORGAN and SAVAGES. Vocally, Jo reminds me a lot of Ddolores O'Riordan from the CRANBERRIES. What a power in her voice, what a power on stage! You should check them out! On Münster, they were supported by PETE AT THE STARCLUB. Check out our pictures!
Pete at the Starclub

http://www.peteatthestarclub.de / www.facebook.com/peteatthestarclub
Setlist
01. Art Dance
02. Lost Weekend
03. Unique Love
04. Lights
05. English China
06. Gretchen
07. Paris
08. Tankshop
09. Pop Figure
Desperate Journalist

http://desperatejournalist.co.uk / https://www.facebook.com/DesperateJournalist
Setlist

01. Incandescent
02. Why Are You So Boring?
03. Hollow
04. Nothing Happens
05. Be Kind
06. Lacking In Your Love
07. Control
08. It Gets Better
09. Purple
10. All Over
11. Radiating
12. Resolution
+ 2 encores
More on
Desperate Journalist
All pictures by Daniela Vorndran (
http://www.vorndranphotography.com
/
http://www.facebook.com/blackcatnet
)