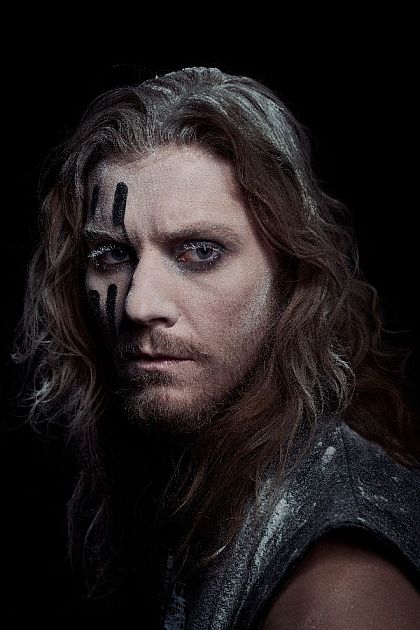 Two years ago, the Coppelian community, including Messrs. COPPELIUS and everyone involved in the Musiktheater im Revier, was looking forward to the premiere of the second Coppelian-influenced opera 'Krabat', - but it wasn't to be, like so many things in these two years. Now - in a second attempt - the project will be brought to the stage on June 5, 2022: The gentlemen of COPPELIUS return with a big opera production on the stage of the big house of the Musiktheater in the Gelsenkirchen area!
The Musiktheater im Revier presents: 'Krabat' - Opera by HIMMELFAHRT SCORES and COPPELIUS - based on the book by Otfried Preussler
'Krabat' is more than a fairy tale. From the fantastic historical world of the Sorbian legend, Otfried Preussler made a parable about power, abuse of power and responsibility. In the end, the protégé Krabat is faced with a difficult decision - does he want to become even more powerful with the help of the master or does he want to overthrow him and his system of cruelty?
After the great success of 'Klein Zaches, genannt Zinnober', the band COPELLIUS is coming back to the MiR stage. Together with the composer collective HIMMELFAHRT SCORES and the playwright Ulf Schmidt, they are writing a rousing Rock opera exclusively for the MiR, which will see its long-awaited performance in the 2021/2022 season.
Premiere: June 5, 2022
Further dates

June 11, 2022 at 07:30 p.m.
June 12, 2022 at 04:00 p.m.
June 16, 2022 at 06:00 p.m.
June 17, 2022 at 07:30 p.m.
Further information: https://mir.ruhr/krabat
Tickets are now available from all known pre-sale points.
COPPELIUS

Homepage: https://coppeliushilft.de/
Facebook: https://www.facebook.com/CoppeliusHilft
Instagram: https://www.instagram.com/coppeliushilft/
YouTube: https://www.youtube.com/user/CoppeliusKanal
spotify: https://spoti.fi/37Hcx5T
Musiktheater im Revier

Homepage: https://www.musiktheater-im-revier.de/de
Facebook: https://www.facebook.com/MusiktheaterimRevier
Instagram: https://www.instagram.com/musiktheaterimrevier/
YouTube: http://bit.ly/3p0zsia
Himmelfahrt Scores

Facebook: https://www.facebook.com/Himmelfahrt-Scores-105723231436286/
Twitter: https://twitter.com/himmelfahrtsco1
Source: Press Release / Photo by Björn Hickmann