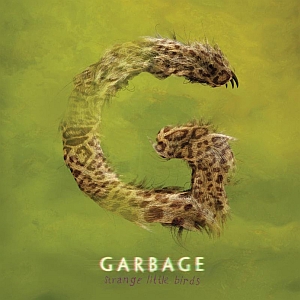 GARBAGE will release their new and self-produced studio album 'Strange Little Birds' on 10th June 2016 via STUNVOLUME, their own label. This is the sixth album of the band around singer Shirley Manson and drummer Butch Vig (among others producer of THE SMASHING PUMPKINS, NIRVANA & FOO FIGHTERS). The band's self-titled debut (1995) sold more than five million worldwide and GARBAGE also contributed the title song to the James Bond movie 'The World Is Not Enough' (1999).
The video for the current single 'Empty' was created in cooperation with Samuel Bayer who already filmed the clips for 'Stupid Girl', 'Only Happy When It Rains' und 'Vow'. Watch the video here:
http://vevo.ly/nVHylI
.
'Strange Little Birds' tracklist

01. Sometimes
02. Empty
03. Blackout
04. If I Lost You
05. Night Drive Loneliness
06. Even Though Our Love Is Doomed
07. Magnetized
08. We Never Tell
09. So We Can Stay Alive
10. Teaching Little Fingers To Play
11. Amends
Festival shows

26.05.2016 Dortmund – Rock im Revier
27.05.2016 Frankfurt – Women Of The World Festival
28.05.2016 Munich – Rockavaria
10.08.2016 Luhmühlen – A Summer's Tale Festival
More information:
www.garbage.com
/
www.facebook.com/garbageofficial
Source: Press Release