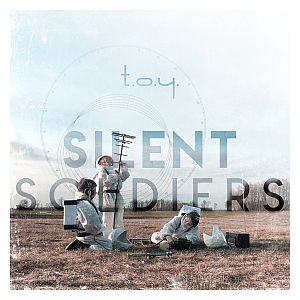 Media Control trend chart position, co-headliner RTL Ringfest stage, Zillo mag page-one story, worldwide concerts, German alternative chart position #1, and many more big hits were achieved by Volker Lutz even before he founded German Synth Pop project T.O.Y. in 2001. Drakkar Records and Boggi Kopec, who gained success and experience beyond the mainstream with bands such as H.I.M., GUANO APES and NIGHTWISH, were brought into play. In order to put emphasis on different musical aspects, e-Wave records was founded, a sub-label specifically for electronic music with connection to and distribution through BMG. On that label, T.O.Y.'s debut album, 'Space Radio', was released in 2001 and surpassed all expectations.
The same year, T.O.Y. hit the road with DE/VISION to tour Europe, and played 28 gigs in 30 days in countries such as Spain, France, Germany, Sweden, Norway, Poland, Switzerland and England, which was frenetically celebrated. The follow up album, 'White Lights' (e-Wave/BMG), led to further shows in Moscow and Mexico City, in front of audiences of over 1,000 people contributing to the internationally gained success of their debut. Volker Lutz was involved as a songwriter, producer and remixer, amongst other things, for bands such as APOPTYGMA BEZERK, AND ONE and DE/VISION. A creative break, a new musical direction, the expansion of their own recording studio, and the development of many new songs in the field of modern Electro Pop, followed.
After releasing the long awaited 'Pain is Love' album in 2017 and the addition of keyboard player Helge Wiegand (Wiegand, Diorama), the new songs were presented to audiences in Spain, Russia, Mexico, Poland and Germany to receive enthusiastic reactions in front of up to 1,200 people. The YouTube and Facebook community cheers on live and backstage recordings, and a new chapter has opened for the band, to be unique in the German music scene: catchy – electronic – progressive but yet POP! The band recently filmed two video clips in Lithuania with director Rytis Titas to present two brand-new tracks, that were recorded with musical support from Andy Treacey (Faithless), to be released in Summer 2019.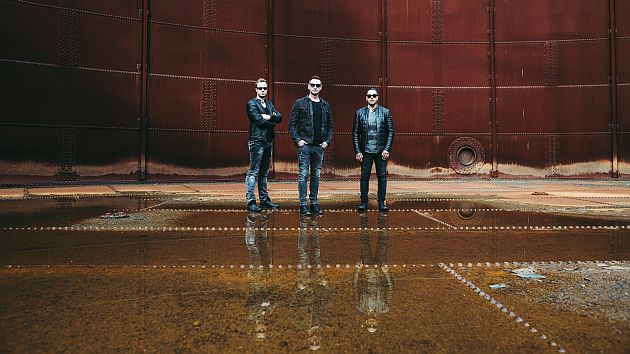 'Silent Soldiers' came into being while bridging the time gap until the broadcast of Netflix 'Stranger Things' Season 3. "It took them so long, so we decided to shoot our own episode" says T.O.Y. singer Volker Lutz, who also wrote 'Silent Soldiers'. This all came into reality in between the numerous concerts the band gave within the past two years, taking T.O.Y. to places like Moscow, Warsaw, Berlin and Mexico City. 'Silent Soldiers' is a typical Pop song ranging between Depeche Mode, Faithless and WHITE LIES. It is not surprising that FAITHLESS drummer Andy Treacey promised his collaboration after confessing his love for the band on Instagram. Also the cooperation with director Rytis Titas, responsible for shooting the clip for 'Silent Soldiers', was fully satisfying. The director liked the idea to establish kids as the main characters in order to create a 'Stranger Things' atmosphere, which was perfectly implemented.
The band took a trip to Lithuania beginning of April in order to shoot the video in an appropriate location, resulting in a cinematic music clip. Initially 'Silent Soldiers' was meant to be released as a single two years after the come-back album 'Pain is Love'. However, Torny Gottberg, label boss and long-term friend of the band, suggested to release 'Silent Soldiers' as a limited edition two track CD. T.O.Y were so taken by the idea, that the band locked themselves into the studio without further ado to record 'Fragile' as a second exclusive track. The soundtrack of the upcoming summer is thus a fact – and the waiting time is perfectly bridged for the upcoming T.O.Y. album. The video of 'Silent Soldiers' will premiere on 31 May 2019, 18:00, via
https://youtu.be/m6KQoDifL2A
.
To bridge the waiting time, just check out the video teaser:
Source: Press Release
http://www.toy-music.info / https://www.facebook.com/toymusicofficial