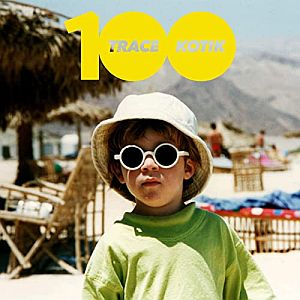 TRACE KOTIK is a really impressive singer / songwriter from Israel. He has been working on his debut album for the past year and a half and is now presenting his second single '100' after 'Enough'. It is an eclectically written song that is about a conversation that you could have with yourself or with a loved one about the struggle to keep your foot on the gas. The point is to continue whether, in general or in particular, to live the best life you can without overwhelming irrelevant fears and frustrations, but to acknowledge their existence - and to combine all of this with the everlasting hope for peace of mind after one of us yearns.
The later album will wear the cool - and even VERY shortened - title 'Everything has been done by now so now everything is possible...'. Trace enchants with strong Indie Rock / Folk and lyrics about home, love, hope and chaos. First of all, have fun with '100' and the video for the song:
Spotify Link & Playlists: spoti.fi/tracekotik
In the video you can see how KOTIK stumbles from one bizarre situation to the next in a cold and distant world and notices this strange environment and atmosphere in an absurd and funny way.
Video Credits:
Director, DOP, Editor - Yonatan Halevy
Production Manager - Shelly Shalev
Lighting - Itay Peleg, Yonatan Dayan
Actors - Jonathan Kotik, Keren Ilan, Yahav Trudler, Adam Flam, Yoav Sachs, Yuval Greenshpan, Yoav Hayon, Maayan Zaba, Yair Abraham Sharon, Eitam Dvir, Nick Zukov
Thank yous - Aharon Idan, Rani Yalon, Zahi Zilberlicht
Source: Press Release