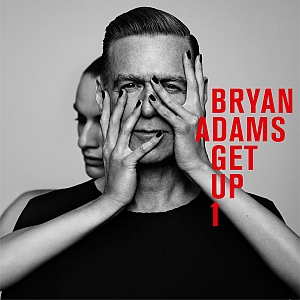 König-Pilsener Arena, Oberhausen, Germany
27th May 2016
Bryan Adams

"Let's go" to Bryan of Adam this spring when the rocker for all seasons will hit the road with his new album 'Get Up!' and his classics. Oberhausen, Hamburg, Berlin, Munich and Frankfurt are the stations of the rock superstar during the time from 27th of May to 3rd of June. He is one of the most popular live acts in the world.
For more than three decades BRYAN ADAMS inspires millions of fans worldwide non-stop with best-seller songs and live appearances. His CDs always reached the top of the charts. His hit singles developed to rock hymns, his concerts are pure adrenalin. 'Get Up!' is the 13th studio album of BRYAN ADAMS. It was produced by the legendary ELECTRIC LIGHT ORCHESTRA frontman Jeff Lynne. Bryan said he wished he could have had an album like this already 25 years ago. It has a pure feeling of weightlessness. He played its own way of straight guitar rock. Dynamic songs and a rough voice became his brand name, as well his wonderful ballads.
BRYAN ADAMS live – these are more than two hours of energy and a complete engagement with the promise of his million seller 'Let's Make A Night To Remember'. It is as it describes his rock hymn 'Straight From The Heart'. Directly from his heart into those of his fans.
Additional Concert Info
Doors: tba
Start: 8:00 pm
Ticketprice: €73.65 - €85.15
Tickets:
Eventim
Artist Info:
http://www.bryanadams.com
Facebook:
https://www.facebook.com/bryanadamsofficial