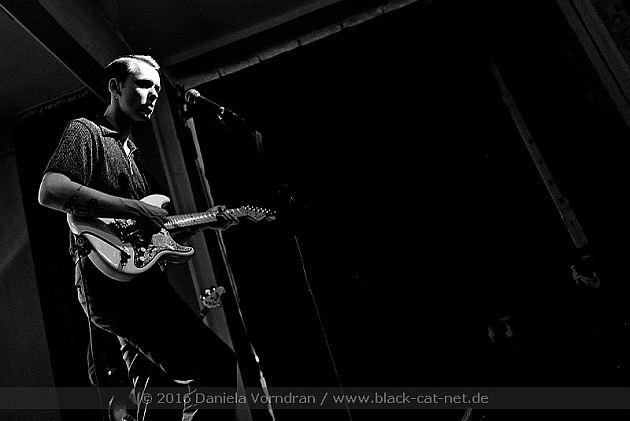 Gleis 22, Münster & FZW, Dortmund, Germany
3rd & 12th November 2016
Drangsal & Fabian (Münster) / Der Ringer (Dortmund)

DRANGSAL is the new wave, post punk, indie-pop project of Max Gruber, who grew up in Herxheim, near Landau, Germany. He used to live in Leipzig and is currently residing in Berlin, Germany's capital and also the capital of culture. Gruber's love for MARILYN MANSON, THE CURE and DEPECHE MODE is shown in his own music. He started touring, promoting his debut 'Harieshaim', the ancient name of his birthplace, containing songs like 'Hinterkaifleck', a song about the murder of Gruber's ancestors, in April 2016. In Autumn he will tour Germany, Austria and Switzerland.
DRANGSAL is one of the saddest words in the German language, meaning dragged down by deep sorrow. A burial company in his hometown was called DRANGSAL and Max Gruber adapted the name for his musical project. Although DRANGSAL is pretty new, this project is also very popular. Even though being influenced by the mentioned bands as well as JOY DIVISION or THE SMITHS, DRANGSAL is creating something new, music that is electrifying, intense and full of self-confidence. Don't miss one of his shows around!
Additional Concert Info Münster

Date: 3rd November 2016
Venue: Gleis 22
Doors: 20:30
Start: 21:00
Tickets: 15 euros presale (plus charges) via
http://www.gleis22.de/001_konzerte_03_tickets.php
, 19 euros at the door.
Info:
http://www.gleis22.de/001_konzerte_01_programm.php
Additional Concert Info Dortmund

Date: 12rg November 2016
Venue: FZW
Doors: 19:00
Start: 20:00
Tickets: 15 euros presale (plus charges) via
http://www.love-your-artist.de/drangsal
Info:
http://www.fzw.de/programm/detail/12.11.2016/Drangsal/1201/