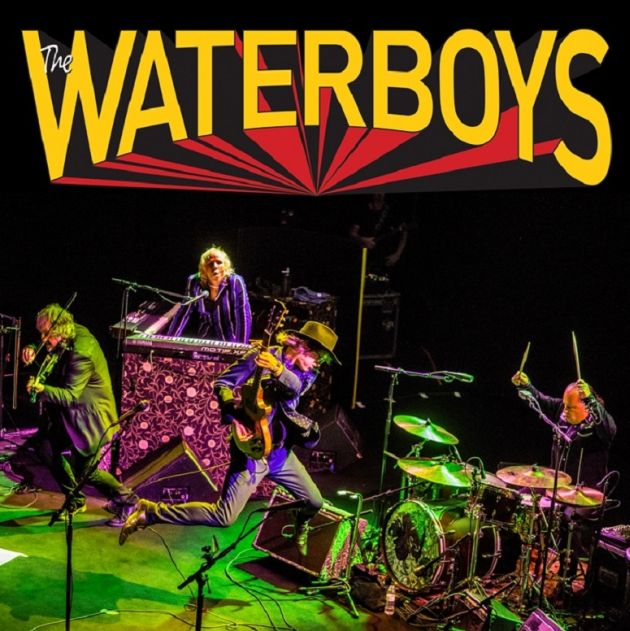 Only a few bands have changed in a way like THE WATERBOYS did. After their foundation in 1983, Mike Scott created an extraordinary Post Punk sound with the first three albums, and the song 'This is the Sea' (1985) became a groundbreaking hit. Since then, their music never stops to develop, and it ranges from the outstanding mixture of traditional Irish and Scottish music, Country music and Rock'n'Roll on the album 'Fisherman's Blues' and the poetic masterpiece 'An Appointment with Mr Yeats' (2011) to their new album 'Where The Action Is'. This is the thirteenth studio album of THE WATERBOYS, which was released in May 2019 and reached position 3 of the UK Independent Album Charts.
The album title was inspired by Robert Parker's classic 'Let Go Baby (Where The Action Is)', and there are 10 rocking, but also genre-crossing songs, that reflect the extraordinary talent of founder and front man Mike Scott. Since 4 decades, Scott belongs to the best British songwriters, and his songs were covered from none less than Prince, Rod Steward or Ellie Goulding.
THE WATERBOYS - members are Mike Scott (vocals, guitar and piano), Steve Wickham (electronic violin), Brother Paul (the great entertainer of Memphis with his keyboard), Ralph Salmins (drums), David Hood (the legendary bassist of Muscle Shoals) and Zach Ernst (the smart Austin guitarist) - experimented with loads of songs of the new album, but the last song 'Piper At The Gates Of Dawn' stands out particularly. Here, Mike Scott reads the most beautiful part of the book 'The Wind In The Windows' of Kenneth Grahame, and he is musically accompanied by his band mates, and this is an exceptional end for the album 'Where The Action Is'.
This year, the successful band THE WATERBOYS returns to stage, also for 4 exclusive concerts in Germany, and they will enchant the audience with high-quality music and a unique sound:
Nov 10, 2019 Bremen – Metropol Theater
Nov 13, 2019 Niedernhausen – Rhein-Main-Theater
Nov 15, 2019 Berlin – Huxley's Neue Welt
Nov 19, 2019 Cologne – E-Werk
Tickets:
http://bit.ly/waterboys_tickets
More on
The Waterboys