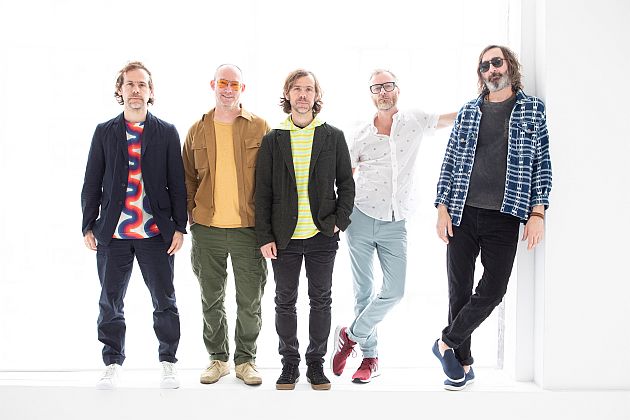 A few years ago - as the legend goes - Michael Stipe, former front man of R.E.M., once asked THE NATIONAL why they wouldn't finally write a Pop song. An obvious question that few artists would quickly dismiss, but THE NATIONAL does. They are not interested in Pop songs, the music has to stay exciting for them and keep developing. Only then would you have done everything right.
Since their founding in 1999, the band has followed exactly this approach: to explore the limits of the Indie corset ever further, combined with clever lyrics that always oscillate somewhere between darkness, melancholy and a little glimmer of hope. With nine studio albums and several EPs in their luggage, they have now more than honestly fought for the status of the largest unknown band in the world.
The last few years could not have been more successful and fulfilling for THE NATIONAL: A Grammy for 'Sleep Well Beast' in 2018, shortly afterwards a new studio album including an accompanying short film and endless, mostly sold-out tours. In between - there has to be so much time - a solo album by Matt Berninger, a collaboration with Taylor Swift and the Big Red Machine project, for which guitarist Aaron Dessner has teamed up with Indie darling Bon Iver. So one would think that it should rarely get boring at THE NATIONAL, but it is their activity that is the engine from which they always draw new inspiration.
And so the band is using the coming summer to play a few open airs in selected locations. You don't have to emphasize anymore that THE NATIONAL are a great live band: Between musical perfection, a little pinch of madness and an irrepressible joy of playing, the American band recently caused sold-out houses in all cities on their tours. Tickets for the concerts in Hamburg, Berlin and Gelsenkirchen are available from November 19 at the Fan Club Presale and from November 22 exclusively at Eventim. In Hamburg and Gelsenkirchen the concerts will be opened by COURTNEY BARNETT, who has been part of the Indie scene since her debut album 'Sometimes I Sit And Think, And Sometimes I Just Sit' from 2015. Jehnny Beth, who is known as the front woman of the band SAVAGES and who has released a celebrated album together with Bobby Gillespie, is part of the party in Berlin as a special guest.
German Tour Dates

June 13, 2022 Hamburg | Stadtpark (+ Courtney Barnett)
June 15, 2022 Berlin | Zitadelle (+ Jehnny Beth)
June 16, 2022 Gelsenkirchen | Amphitheater (+ Courtney Barnett)
Tickets:
https://tidd.ly/3DKwBl6
Video: THE NATIONAL – 'Light Years'
Photo: Graham MacIndoe