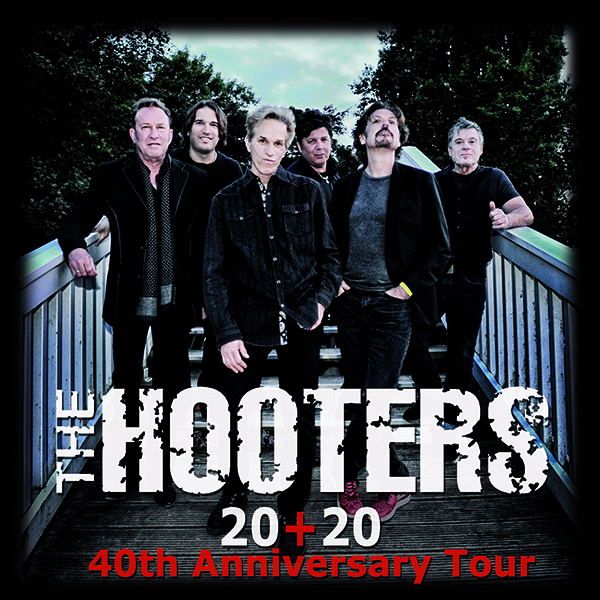 Zeche, Bochum, Germany
5th July 2022
The Hooters - "40th Anniversary Tour - Take Two, Summer 2022"

When THE HOOTERS first emerged on the Philadelphia music scene in 1980, they were taking over the East Coast at breakneck speed. Their unique mix of Ska, Reggae and Rock'n'Roll is what makes their fresh and powerful sound so successful. In 1983 they released their first independent album 'Amore' including one of their biggest hits, 'All You Zombies'. As early as 1986 THE HOOTERS had four hit singles under their belt and toured almost continuously. Little known a year ago, the band now shares the stage with the likes of U2, THE POLICE, BRYAN ADAMS, LOU REED and PETER GABRIEL.
In 1987 THE HOOTERS released 'One Way Home' which featured the famous hit 'Johnny B'. More albums followed, and in 2000 they got the honour of Ricky Martin covering their song 'Private Emotion'. After numerous tours that they completed over many years, THE HOOTERS decide to take a well-deserved break and concentrate on various solo projects. Rob Hyman and Eric Bazilian lent their talents as both musicians and songwriters to artists including TAJ MAHAL, MICK JAGGER, WILLIE NELSON, JOHN BON JOVI, ROBBIE WILLIAMS, CYNDI LAUPER ('Time After Time' was a multiple Grammy nominee ) and many more.
For their new 40 (!) year anniversary tour, THE HOOTERS have a special message for their fans. This is the alternative date of June 16th, 2021. The tickets remain valid for the new date on July 5th, 2022.
Additional Concert Info

Doors: 19:00
Start: 20: 00
Tickets: tickets are available for 44.75 euros (+ charges pre-sale) via
Eventim
Info: https://zeche.net/events/the-hooters-3/