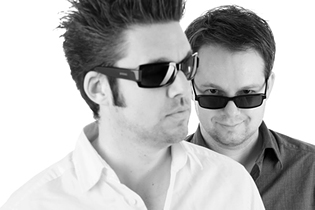 This band from Germany is one of the bigger names in the electronic pop genre, where their music is situated. After the successful release of the album '25 Frames per Second' in 2004, it took them almost 4 years to record the successor which has finally been released in last year's September and is called 'Raise The Level'.
Biography (As published on
http://www.distain.de/
)

1992: Band foundation by Alexander Braun, Oliver Faig and Sebastian von Wyschetzki
1994: first public appearance: "Pop Albert" Contest Augsburg; first record deal with Chrom Records
1995: "Confession E.P." and "Cement Garden" (Longplayer); "Confession" - Tour
1996: "Liquid" (Longplayer); "Liquid" Album Release Concert at Live Music Hall, Cologne; AIDS-Benefiz Headliner at the CSD, Gütersloh
1997: "Liquid" - Tour and "Dancing In The Dark"- Festival Berlin
1998: "Homesick Alien" (Longplayer)
1999: "Homesick Alien" - Tour; "Tears of Joy" (Remix E.P. 1999 - incl. Remixes by Gareth Jones)
2002: in February, singer Alexander Brown and Manfred Thomaser start writing new songs. In autumn the first demo-CD arrives at Chrom records. More new songs are recorded; Braun / Thomaser meet with the label in Berlin.
2003: In February, Oliver Faig and Sebastian von Wyschetzki separate from the band to start a new project, front man Alexander Braun continues distain! together with Manfred Thomaser as duo. Going back to the musical roots of the band, they develope their unique distain!-style and surprise with a bunch of new modern-retro synth-recordings. September, 15th, 2003: Release of the Single "America".
2004: In February, !distain are back live on stage; the second single is released, "Sex'n'cross". It becomes a no.1 hit in the Sideline charts; the release of the new album "25 frames a second" follows in March.
2005: !distain play live in Moscow. The band works on the release of the remix-album and on new songs
2006: the new album "Synthphony REMIXed: !distain" is to be released on March, 3rd. The band plays concerts in Munich, Hamburg and Madrid.
2007: The beginning of the year welcomes two new songs featuring !distain: "Never" (Virtual Server - "Setup") and "History Forecast" (Chinese Theatre - "Voices And Machines"). Two !distain remixes appear: Camouflage ("We Are Lovers") and Essexx ("Chromatics").
The new 2cd album "Raise The Level" is released September, 14th.
2008: Gravitator Records releases "Raise The Level" in January in Russia. The "Russian Edition" contains a previously unreleased remix of "Recruit My Soul".
January, 25th sees the release of "Mandragore" - the first single-cd from "Raise The Level". "Mandragore" becomes a top-ten-hit in the the German Alternative Charts (DAC) - highest position 9.
Line-up

Alexander Braun - Lyrics, Vocals
Manfred Thomaser - Production, Arrangements
Photos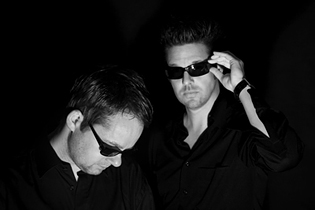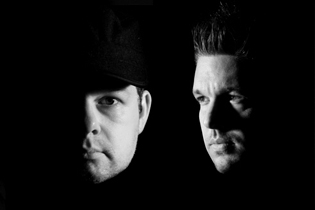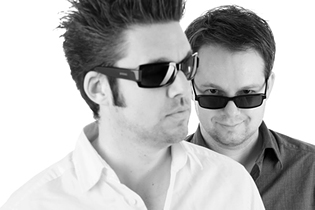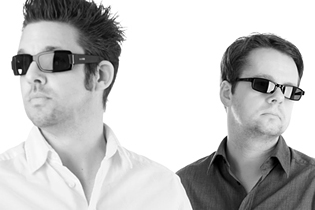 Please remember that these photos might be protected by Copyright
Discography

1995 Confession EP
Cement Garden CD
1996 Conversation Overkill Promo MCD
Li:quid CD
1998 Homesick Alien CD
1999 Tears of Joy Remix EP
2003 America MCD
2004 25 Frames per Second CD
Sex'n'Cross MCD
2006 Synthphony REMIXed: !distain CD
2007 Raise The Level + Bonus Disc 2CD
2008 Raise The Level (Russian Edition) CD
Mandragore MCD