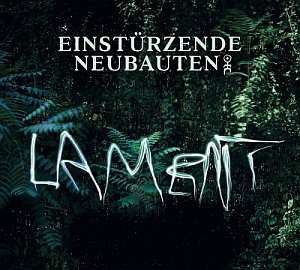 Artist: Einstürzende Neubauten
Title: Lament
Genre: Avant-garde
Release Date: 7th November 2014
Label: BMG Rights Management
Album Review

EINSTÜRZENDE NEUBAUTEN have never been the type of band to serve their listeners easily digestible sounds for dessert, and the listeners wouldn't want it any other way. 'Lament' won't break with that tradition. Being a commissioned work for the region of Flanders to commemorate the beginning of WWI a hundred years ago and as such has been presented live a couple of days back. The subject matter as can be expected is difficult and dark and so is the unconventional approach to putting it into music. Lacking the visual component of the live presentation the listener is bound to use their imagination at any given point of the road to get the full experience. 'Kriegsmaschinerie' is a seemingly clinical beginning to the album with industrial noise collages suggesting an abundance of machines gearing up for their deadly purpose they intent to fulfil with cold precision. It is almost like you could hear the cries of their victims in-between the movements of steel.
As unsettling as it may have been, the following 'Hymnen' provides a little ease for the soul, as long as you can ignore the context of all the involved parties using a similar hymn. Like a glorification it seems; in hindsight a mockery of those who fell for them. 'The Willy-Nicky Telegrams' musically portrait the correspondence between William II and Nicholas II, The use of auto tune on the vocals here make these feel as if they're talking about the weather, sounding a little more bright than it actually should, but a closer look reveals the ugly truth. Musically, the track starts out in a minimalist fashion with only a bass and a few regular drum stabs while later on a firm industrial tone is added. 'Der 1.Weltkrieg' clocking in at over 13 minutes is by far the longest and at the same time most challenging composition. It's rhythmic foundation was entirely realized with percussion played on plastic pipes with each of the rhythms played representing one war faction and each beat being one day of the war.
At various points Blixa kind of introduces the country which does make it sounding even more complex, while there's constantly female voices floating through the air naming the various battle fields. The band deliberately. No place for emotions it's all statistics put into music and yet there's something you can't quite escape from; a hypnotic pull if you will. That's where imagination comes into play and where the emotional component comes in that will leave you petrified once a picture starts building. You can hardly have processed it as you're facing 'On Patrol To No-Man's Land', a rag-time piece that sounds like war is a walk in the park and comes off as a very melodious affair with a lot of swing that on a second look dismantles the absurdity of it all.
The centre piece 'Lament' is composed of three parts altogether, the first one entirely build on voices, a swan song made up of the voices of the dead echoing into our present. The second one, entitled 'Abwärtsspirale' marks the inevitable descent into madness. The longer you listen, the darker it gets, the darkness only getting spliced by occasional massive martial drum bursts. The last part backed by a poignant orchestral backdrop is a haunting from the past, a rare document of WWI where there is hardly any audio available, and these have been recorded without the captives having any other choice. Listen, and listen very carefully. One of the most intimate and personal follows with 'How Did I Die?'. A tale about death, about a soldier in the afterlife wondering how it happened or if it did at all. Reduced piano chords strings and soft drum stabs lay bare a startling truth "Every sign of humanity has been swept away.." that, even if taken out of context of the song makes perfect sense looking at the album as a whole. I for one didn't think something like this existed in any archive, but there's actually a short tale about the beginning of WWI told from several animal's perspective with the help of an imitator of animal calls. Definitely one of the strangest pieces I've heard so far and as absurd as it may seem, there's a strange gravity to it.
If you're considering buying this collection of music, you must be aware you can't listen to it on the side. It demands all of a listeners attention and maintains an oppressing at times even unsettling mood throughout IF you can deal with that and want to explore a part of history from a different perspective, just go ahead. It will be worth your while.
Tracklist

01. Kriegsmaschinerie
02. Hymnen
03. The Willy - Nicky Telegrams
04. In de Loopgraf
05. Der 1.Weltkrieg
06. On Patrol in No Man's Land
07. Achterland
08. Lament: 1. Lament
09. Lament: 2. Abwärtsspirale
10. Lament: 3. Pater Pecavi
11. How Did I Die?
12. Sag mir wo die Blumen sind
13. Der Beginn des Weltkrieges 1914 (unter Zuhilfenahme eines Tierstimmenimitators)
14. All of No Man's Land Is Ours
Line-up

Blixa Bargeld
N. U. Unruh
Alexander Hacke
Jochen Arbeit
Rudolf Moser
Website

http://www.neubauten.org/
Cover Picture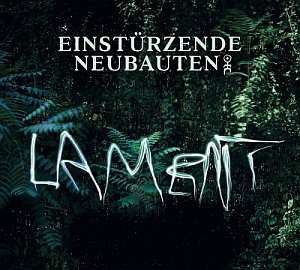 Rating

Music: 9
Sound: 9
Extras: -
Total: 9 / 10