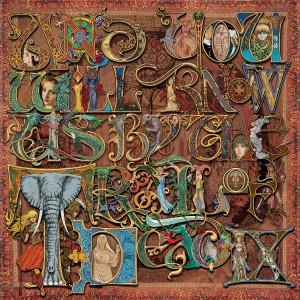 Artist: …And You Will Know Us By The Trail Of Dead
Title: IX
Genre: Alternative Rock
Release Date: 20th October 2014
Label: Richter Scale/ Superball Music
Album Review

If you wanted to be noticed, in the mid-nineties, then picking a name that sounded like a 'Tales From The Crypt' episode was clearly a smart move. And as everything suddenly had to be googled or it didn't exist – a huge problem for American giants LIVE for example, or worse, BUSH – then this lot were always guaranteed to at least be publicly visible. And after eight albums, you can forgive them for running short of album titles, settling for the rather brilliant in your face IX. And it's rather good…
One of its strengths comes in the use of space around each song, the instrumentation in the foreground and not merely a support act to the vocals. And the two full instrumentals here are key to the album as a whole. The grandiose swell and surge of the epic 'How To Avoid Huge Ships', reminiscent of MOGWAI at their most magnificent, is complemented by the classical tinged finery of the frankly gorgeous 'Like Summer Tempests Came His Tears', a mournful lament of increasing urgency and drama. They both show a skilled song-writing craft at work, and a deep understanding of what makes an instrumental passage as thrilling and relevant as any vocal piece. The album opens with a dramatic tumble of drums and guitars, 'The Doomsday Book' being the perfect start, it's shades of euphoric light tempered throughout with hints of darkness. It's one of those songs you want to be belting out, arms outstretched, on a hill somewhere at dawn. Perhaps a bit of a menacing sky. And some rain. Definitely some rain.
It sounds pretty stormy too on the rumbling 'A Million Random Digits', calmer but no less effective on the relatively poppy 'Lie Without A Liar', although minor chords and a passionate desperation are the order of the day here. Pity 'The Dragonfly Queen' feels so lightweight in comparison, although it's still no slouch. It's just up against some pretty stiff competition. 'Bus Lines' for example, which is deceptively simple in its slightly breathless delivery, knows just when to change and keep things interesting, and 'Lost In The Grand Scheme' is a cacophony of manic percussion, erratic guitars and the sort of big vocal PEARL JAM perfected once upon a time. Which just leaves 'Sound Of The Silk', an upbeat and almost optimistic ending to IX, it picks itself up after a spoken word mid-section and then goes for it with a vengeance, a joyous rush of guitars and bellowing voice. The album ends as it began, impressively.
You get the feeling, after digesting this album fully, that TRAIL OF DEAD could do almost anything next. Soundtrack work, an instrumental album, or a mix of all that makes them sound so vital on IX. It's not a perfect album, but that edginess, and deliberate lack of polish at times, makes for a thrilling ride. And as 'alternative rock' seems to aim to be less and less alternative, it's good to let this kind of inventive, spirited and defiant music wash over you, pick you up, and restore your faith in the genre.
Tracklist

01. The Doomsday Book
02. Jaded Apostles
03. A Million Random Digits
04. Lie Without A Liar
05. The Ghost Within
06. The Dragonfly Queen
07. How To Avoid Huge Ships
08. Bus Lines
09. Lost In The Grand Scheme
10. Like Summer Tempests Came His Tears
11. Sound Of The Silk
Line-up

Conrad Keely
Jason Reece
Autry Fulbright
Jamie Miller
Website

https://andyouwillknowusbythetrailofdead.bandpage.com/
/
https://www.facebook.com/andyouwillknowusbythetrailofdead
Cover Picture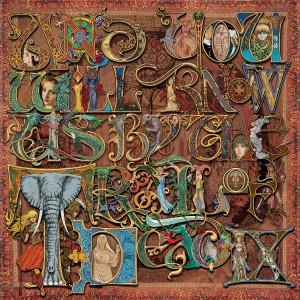 Rating

Music: 8
Sound: 8
Total: 8 / 10