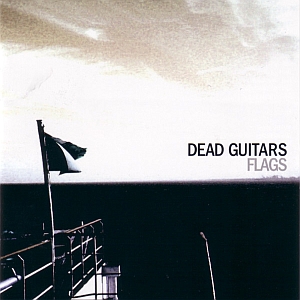 Title: Flags
Artist: Dead Guitars
Genre: Indie
Release Date: 20th March 2009
Label: Echozone
Album Review

The DEAD GUITARS came to life in 2003. None of the founding members was dark horse in the music business. Pete Brough is former founding member of the band 12 DRUMMERS DRUMMING which gained international attention and Ralf Aussem was member of the original line-up. Third founding member Carlo van Putten was singer and songwriter of THE CONVENT and gathered lots of stage experience during that time. In 2007, they have been joined by Patrick Schmitz on drums and Sven-Olaf Dirks on bass guitar. That same year, in June to be specific, the DEAD GUITARS debut 'Airplanes' was released and now - finally - 'Flags' is about to touchdown on 20th March.
We're going to start our little journey through 'Flags' with 'Pristine' giving way to a wall of (guitar) sound. Not in the sense of being as pompous as can be though. Never it is bordering on the overload, in stead it's creating the best fitting atmosphere for the respective songs and if you add Carlo van Putten's signature voice to it that makes for a perfect and emotionally-charged opening act. "What's the colour of your Mind", asks Carlo in that slow-stomping piece which is 'Watercolours'. Well, whatever colour it might be it's likely to change with the moods and emotions showcased in this song. Clocking in at the chorus this piece seems in some way exhilarating; it just spreads that feeling to me. Breaking away into the first verse it feels like falling into a river of sound. You're being surrounded by melody and Carlo's vocals adding a momentous tinge of longing feeling to this part of the song. It's simply a wonderful composition! We continue with 'Isolation' actually being the song calling my attention to the DEAD GUITARS in the first place.
Back then they performed it live together with Wayne Hussey on one of his Germany shows and also the studio version is a duet between him and Carlo. The track slowly streams up with weightless guitar licks and wonderful vocal company. First after 3 minutes into the song, slow drums phase into the mix and the song rises up to an apex once more before ebbing into acoustic melancholy again! The most overt difference between this one and the next track 'Blue' is the electronic rhythms floating away under it. Later they'll be replaced with real drums though, so don't you worry! 'Blue' is such a small word but it's the embodiment of the environmental mood of this track just like Carlo's vocals are the embodiment of deep and profound feelings.
I can say that I'm truly impressed by the sound development on 'Flags'. The guitar arrangements are much deeper textured than before. Drums come across cleaner and the vocals are the literal icing on the cake. Carlo brings in more emotions than ever which cause shivers more than just once. 'Flags' is an excellently crafted piece of music everybody with at least a spark of interest into these music should check out and of you get the chance go and see them life. It's an experience!
Tracklist

01. Pristine – 5:55
02. Watercolours – 6:51
03. Isolation – 5:02
04. Blue – 6:13
05. Goodbye Wildlife – 5:15
06. Raise your Flags – 3:20
07. Slowdown – 3:33
08. Sacre Coeur – 0:54
09. Miss America – 6:10
10. On a Trip to Elsewhere – 9:12
11. Silver Cross River – 10:08
12. Lazy Moon – 6:08
Line-up

Carlo van Putten - Vocals
Pete Brough - Acoustic Guitars
Ralf Aussem - Guitars
Sven-Olaf Dirks - Bass
Patrick Schmitz - Drums
Website

http://www.deadguitars.com/
/
http://www.myspace.com/deadguitars
Cover Picture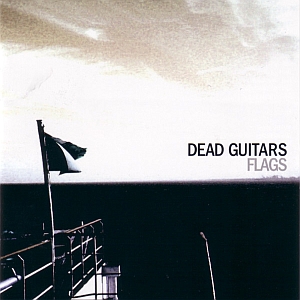 Rating

Music: 9
Sound: 9
Extras: -
Total: 9 / 10