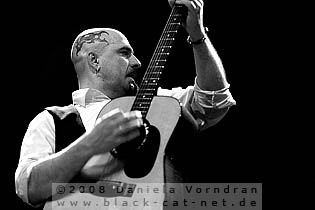 Zeche Carl, Essen, Germany
14th March 2008
Chamber, Barbara Cuesta


Spring is approaching. Nature awakens from a long sleep and everything starts to get green again and so CHAMBER decided to call their current tour "Transitions / Spring Arising" on which they presented the songs of their most recent album 'Transitions' released in October 2007 mixed with tracks from all the preceding studio releases.



Barbara Cuesta

She gathered first musical experience at the age of six in various gospel choirs. She wrote her first songs, when she was a teenager and she financed her studies with busking. That is only a short part of a biography which is dedicated to the music. Barbara's first - and to this date - only self-titled album has been released in 2005 via Universal Music.
http://www.barbara-cuesta.de/
/
http://www.myspace.com/barbaracuesta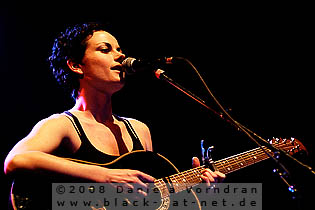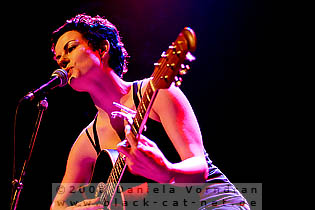 Music & Performance

It is a very organic kind of music, she plays. Mostly it's just her voice and the guitar, she masters perfectly, but then a cello floats through the compositions. But she also isn't afraid to use driving drums in her songs and even decorates them with electronic effects and piano lines. However on this evening she presented a stripped down variation of her songs. Just armed with a guitar she entered the stage and as most people didn't seem to know her, one could be seriously curious what she would present. As her first song, she intoned 'Hallelujah' which I already knew as the song is often played in the radio. With her voice and her gentle guitar play she immediately cast a spell on the audience, who rewarded every song with a frenetic applause
Rating

Music: 8
Performance: 8
Sound: 9
Light: 7
Total: 8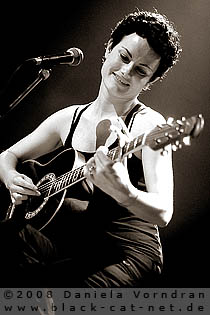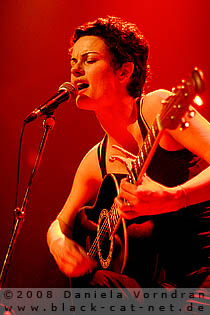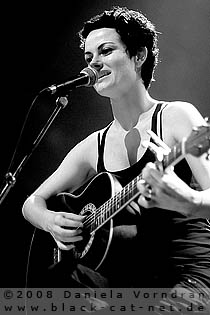 Chamber

L'Orchestre de Chambre Noir or just CHAMBER was initially founded in 1998 by the Viennese singer/songwriter Marcus Testory. The first album 'L'Orchestre de Chambre Noir' was released in 2002 followed by the albums 'Ghoststories & Fairytales' in 2003 and 'Solitude' in 2004. CHAMBER's unique sound, the classical instrumentation combined with the skills and the great voice of Marcus Testory, brought them a big fan base and only positive feedback as far as I remember. After three years and some line-up changes, the new album 'Transitions' hit the stores at the end of October 2007. CHAMBER is: Marcus Testory (vocals, guitars), Ralf Hübner (director, violin), Sabina Bogus (violin), Olga Hübner (violin), Liudmila Firagina (cello), B.Deutung (cello), Matthias Debus (contrabass), Tim Warweg (percussions, drums, vibraphone), Holger Düchting (guitar), Ralph Müller (guitar), Andreas Krauß (piano).
http://www.chamber-online.de
/
http://www.myspace.com/chamberofficial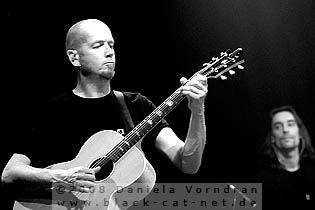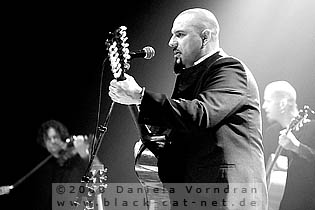 Music

Everyone was expecting a little break before it was time for the main act. I guess it was only about two minutes later when the first lines of 'The Paper-Hearted Ghost' from the second album 'Ghostsorys & Fairytales' sounded out of the speakers with the "orchestra" entering the stage just a few seconds later. With 'Freak Wave' the set went fast-forward album 'Transitions' driven by rhythmic percussions and demanding violins and by bit dirty chant. 'In my Garden' brought a mystic breath into the venue and the green fairy sneaked onto the stage. A very calm song with gentle acoustic guitars and fragile strings. The next songs were fully dedicated to the current album. Only logical as the tour is called "Transitions / Spring Arising" and after the also calm 'Dead Man's Hill' we moved into philosophical regions asking questions about the 'Deeper Sense' of our existence, just to get back on common ground with a song which is about love. About this special kind of love which is worth fighting for even if the times are rough.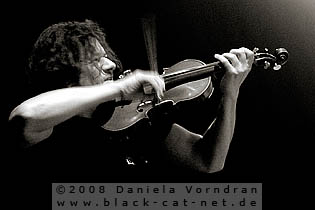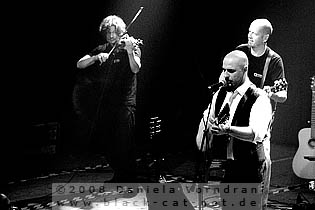 And now Ladies & Gentlemen, imagine yourself sitting below deck on a galley, where you have to row day-in and day-out and where a 'King of Fools' dictates the rhythm. I was so happy when I heard the first notes from 'Hometown'. Usually this folk stuff isn't my cup of tea but you just have to love this song, a cheerful song which also invites to dance. Back to another clam love song with 'A Tale of Real Love' and the discovery 'Life goes on' even if it's painful sometimes and love has got nothing to do with it. We all know the saying 'Pride goes (Before a fall)' because that's what the next song is about embedded in danceable rhythms, lovely acoustic and string arrangements. And after Marcus told us how he hates to fall in love it was time for a real specialty of the evening. A cover version of the RAMMSTEIN hit 'Engel' during which the audience loudly sang with Marcus. The main set already ended with 'Another Conversation' from the first album. The band had to return a few seconds later because the crowd wanted more and they became more. With the 'Dead Man's Song' they played one of my absolute favourites and ended the encore with great performance of 'Little Devil' to say goodbye afterwards and to thank for a great evening.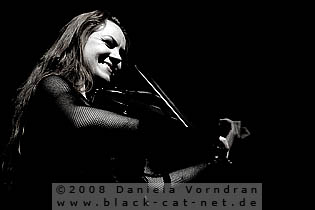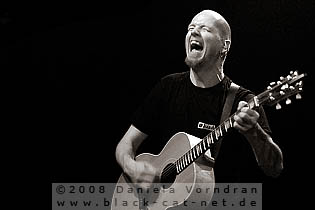 Performance

I read quite a lot reviews about CHAMBER shows. All of them were positive sometimes even ecstatic. In hindsight I can say they were all right. The show was brilliant. The crowd seemed to be a bit reluctant at the beginning but the more time passed the more unbend they became. Some of them even presented ecstatic dances, especially during the folk influenced 'Hometown'. The mood of the entire orchestra on stage on the other hand was great from the very first moment. But the real highlight - at least for me - was Ralf Huebner with his violin, delivering such an impressing performance on that instrument, causing the crowd to break out in a rage of enthusiasm. Marcus was very good at making jokes and demanding red wine because - according to his words - the water was disgusting and he enchanted the audience with his guitar play and vocals. Also fascinating was to see his mimic supporting the mood of the songs. Besides that, all the other members on stage did a great job as well.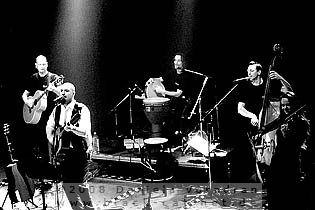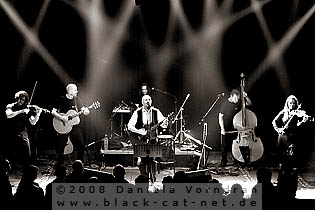 Setlist

01. Paper-Hearted Ghost
02. Freak Wave
03. In My Garden
04. Dead Man's Hill
05. Deeper Sense
06. Insane
07. King of Fools
08. Hometown
09. Tale of Real Love
10. Life goes on
11. Ceremony after a Fire-Raid
12. Pride goes (Before a Fall)
13. I hate falling in Love
---
14. Engel (Rammstein Cover)
15. Another Conversation
---
16. Dead Man's Song
17. Little Devil
Rating

Music: 9
Performance: 9
Sound: 9
Light: 7
Total: 8.5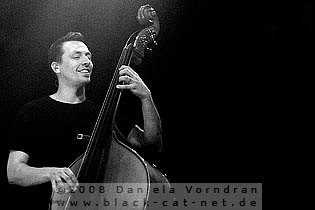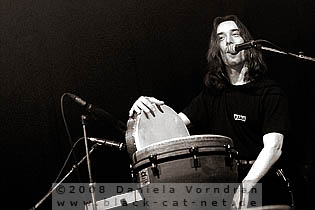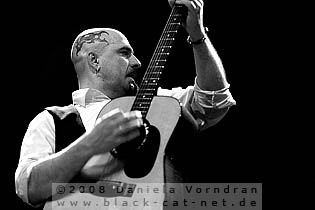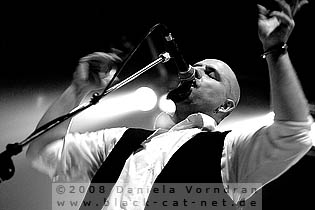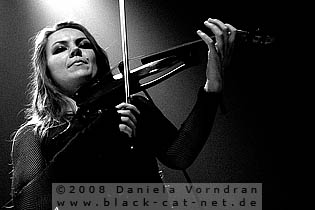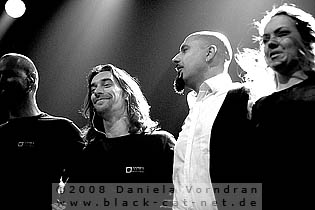 All pictures by Daniela Vorndran (
http://www.vorndranphotography.com/
/
http://www.black-cat-net.de/
/
www.myspace.com/vorndranphotography
)
{jos_sb_discuss:17}