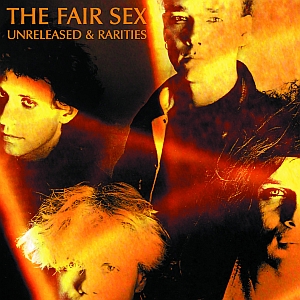 Artist: The Fair Sex
Title: Unreleased & Rarities
Genre: Dark Wave, Electro
Release Date: 1st December 2013
Label: Endless Records
Album Review

The German Electro / Dark Wave band was founded in 1984 and gathered some popularity in the late 80's / early 90' with its specific electronic and guitar sound and could be seen as pioneers of the German Independent scene. Inspired by bands like THE SOUND, JOY DIVISION, THE SISTERS OF MERCY, FAD GADGET, the band created its own blend of handmade Wave music. The tragic death of drummer A. Bang during a concert in 1988 marked a deep incision for the rest of the band. In the 90's the band was busily touring and THE FAIR Sex was supporting act at one DIE KRUPPS tour but in winter 1995 the band separated and the band members pursued their own (musical) careers. But at the Wave Gotik Treffen 2001, the band celebrated its reunion. In the following years there was a constant change of band members. In celebration of its 30th anniversary, the band released 'Unreleased & Rarities', a collection of songs from 1984 to 2004 which Myk Jung found on old audio cassettes in his archive. The songs were digitalised by Gandhi at Blue Studios, compiled by Tyne at Endless Headquarter and re-mastered by Krishan E. Wesenberg. The album reached soon position 1 at the German Alternative charts and in 2014 the band started touring again.
Listening to this album is indeed a travel back in time – back to the good old eighties. What Myk dug out of his closet are real pearls that make you swoon and dance. Close your eyes and imagine yourself in your favourite Wave Club where you listened and danced to your old heroes like BAUHAUS, THE SISTERS, THE CURE, JOY DIVISION and the like and of course THE FAIR SEX. The band succeed in the balancing act to combine electronic sounds with handmade music or to put it differently combine elements of Wave music with EBM sound. From our listening habits nowadays with all the technical opportunities and "perfection" some songs sound a bit raw and they surely are, especially those of the very early days. But nevertheless this is a precious collection bringing back the mood and atmosphere for those who were teenagers in the 80's like me. And for the younger listeners this album is surely an interesting trip to the past of another German band which had an impact, too, on many bands nowadays. My favourite songs are 'The Spire', 'The fall', 'The sinners love' and 'Alaska'- the latter reminding me very much of DIE KRUPPS.
The album is available as a standard version.
Tracklist

01. Dolls Dance On My Head
02. Bushman (Original Version)
03. The Miracle
04. The Jumping (Original Version)
05. The Spire
06. Baby Grilling
07. The Fall
08. Sinner's Love
09. Body Visible
10. Alaska
11. ATR
12. Hate Love
13. Cold Heat Enclosed In Stone - original main mix
14. The Walk (Cure Cover)
Line-up

Myk Jung - vocals, arrangement
Rascal - vocals, arrangement, bass
Blonder - arrangements, keyboard
Murdock - keyboards
Lawrence - guitar
Lars - bass
Website

http://www.thefairsex.de
/
https://www.facebook.com/thefairsex
Cover Picture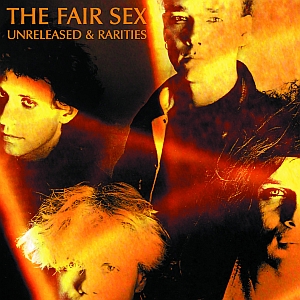 Rating

Music: 8
Sound: 9
Total: 8.5 / 10