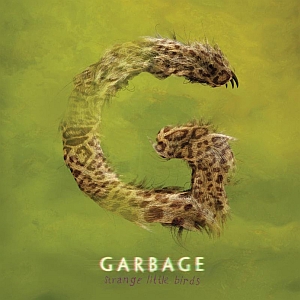 Artist: Garbage
Title: Strange Little Birds
Genre: Alternative Rock
Release Date: 10th June 2016
Label: Pias
Album Review

Not only the GARBAGE came back, but they brought the whole era of the 90s back, they woke all the best memories up, they warm the hopes and have all love. Who would've thought that it would ever be possible?! But GARBAGE proved that they are not just a pop-band to disappear after conquering the world. That's how the dedicated musicians work. After having some time for themselves and their families, after having new experiences, even if it takes a dozen years they come back with new material, brilliant ideas and amazing music. The world is not enough!
'Strange Little Birds' has no associations with the previous albums by the band. It was also meant to be far away from typical pop-record. The album is pretty dark in all senses: groovy guitars are wrapped in the cosmic synth matter and Shirley's vocals, this mixture is seasoned with spiky crushing drums. Even if GARBAGE have always been quite open and sincere, the 'Birds' are way more intimate. After all the years Shirley Manson stopped being just aggressive and self-protective. She opens herself and invites the listener to the world of her doomed love, tells us about her blackouts and magnetizes us. Her vocals are still recognizable and cause goose-bumps just like always. However, on the 'Strange Little Birds' they are not in front of the general context, but are a part of the whole canvas. The main idea behind the album is romance.
In general it is difficult to call the album commercial. But 'Strange Little Birds' should make the music-industry to shut up. GARBAGE don't feed us with approved methods of hit-writing. Without becoming mainstream the 'Empty' is already a big number. The album is a "must have" not only for GARBAGE fans, but for all true music-lovers. If you're missing the golden age of modern music and regret that there are no more legendary bands or records, even if you want any kind of music education - get 'Strange Little Birds'.
Tracklist

01. Sometimes
02. Empty
03. Blackout
04. If I lost You
05. Night Drive Loneliness
06. Even Though Our Love is Doomed
07. Magnetized
08. We Never Tell
09. So We Can Stay Alive
10. Teaching Little Fingers To Play
11. Amends
Line-up

Shirley Manson – Vocals, keyboards, guitar
Steve Marker – Guitar, keyboards
Duke Erikson – Bass guitar, keyboards, guitar
Butch Vig – Drums, percussions
Website

https://garbage.com
/
https://www.facebook.com/GarbageOfficial
Cover Picture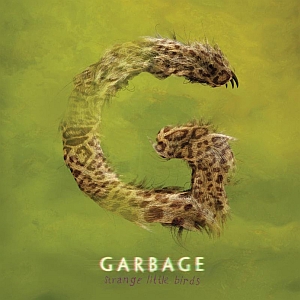 Rating

Music: 10
Sound: 10
Total: 10 / 10