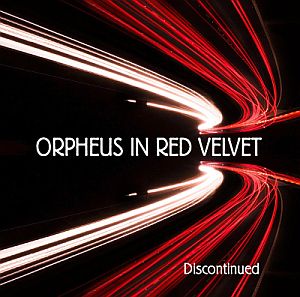 Artist: Orpheus In Red Velvet
Title: Discontinued
Genre: Synth Pop
Release Date: 18th May 2017
Label: Self-Released
Album Review

ORPHEUS IN RED VELVET, supposedly inspired by MARC ALMOND's song of the same name, roots way back to 1996. It's been apparently put on hiatus when working as keyboarder with DIARY OF DREAMS started. After [Os]mium had left the band around for job-related reasons, the project was revived with several separate songs becoming available for listening here and there. In 2007, he released an EP called 'Strange Behaviour', followed several years later by the debut album 'A Tendency To Vanish'. The cover album 'Not Quite...' both as a fun project and to bridge the distance until the next album would be done, came out in 2011.
Which brings us to the aforementioned new "real" album 'Discontinued' which I hope is not an indication towards the project's future since that would be quite a sad premise for a review don't you think. While we're at it, listening through the album I could hear that there's definitely lots of continuation going on there. [Os]mium surely hasn't abandoned the sonic traits he has already established on previous releases. With 'White Paper' opening up the new record, he demonstrates quite nicely how to connect field recordings and formally classical elements with a subdued electronic accent and a silver lining on the horizon that never gets out of sight. The following 'Baleful' stands for a more streamlined version of electronics. Streamlined as in club-oriented by the way. Nevertheless, atmosphere is taking a huge role in it and it tugs you in right from the start with witch so many club compatible tracks simply fail to do these days. If you're in any a friend of the North American school of dark electronics, you might dig 'All I Ever Forgot To Say', which waves those together with expansive soundscapes of poignancy and drama.
If you need a reference, it's like synth pop with a distinctive old-school electronics feel to it. 'Sheltering Dream' moves a step away from that to indulge in neo-classical grandeur and a tinge of 80s wave within its frame. I must admit there's much more going on than meets the ear on the first listen, even though the structure are kept very clean, actually. Throbbing from deeper caverns comes in with 'Entropy' where Oz's voice echoes through the dark, only to rise to the cold light of a grey day eventually. It is as though it is in a state of suspension at every time. Between worlds so to say. Kinda like the way that works. If being released in earlier times, 'Sinister' might as well have been on one of those industrial records. It bears a certain resemblance to that era in terms of its tone. Then again, it might be a little too straightforward in the end. Anyway, it's nice to see those elements combined with a modern, poppy aesthetic. For the album closer 'Awkward' we're going back to the quiet tones of a ballad. The parts that that obviously sound electronic are being kept in the background most of the time, so the song is getting a very organic frame.
So yeah, I do like this album and while I'm usually the one to argue with everyone about superior production and whatnot, I value the fact that 'Discontinued' is not one of those records, coming out of a polishing machine sounding sterile and all that. It breathes, it has endearing melodies and most of all it got heart, and at the end of the day this counts for more than anything else.
Tracklist

01. White Paper
02. Baleful
03. All I Ever Forgot To Say
04. Sheltering Dream
05. InStabil
06. Entropy
07. Keep Up
08. Buried In Silence
09. Sinister
10. Awkward
Line-up

[Os]mium - All music, production and vocals
Website

http://www.orpheusinredvelvet.de
Cover Picture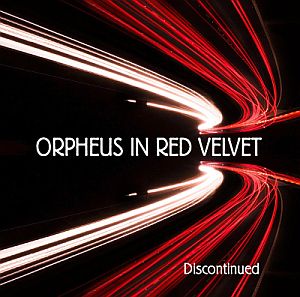 Rating

Music: 8
Sound: 8
Extras: -
Total: 8 / 10