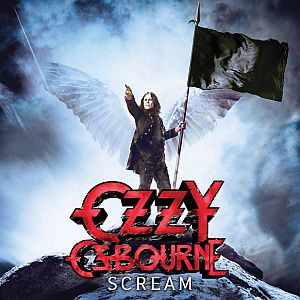 Artist: Ozzy Osbourne
Title: Scream
Genre: Heavy Metal
Release Date: 18th June 2010
Label: Sony Music
Album Review

Ozzy Osbourne is a name most people have at least heard once in their life: not only because of lots of scandals but also due to his TV-show, 'The Osbournes', he gained lots of popularity among the media. Yet, he is mostly remarkable for his musicianship: he started his career as the lead singer of BLACK SABBATH and after this continued his solo career. Nowadays, he is about to release studio record number ten, 'Scream'.
The first song, 'Let It Die', begins with an experimental intro but soon veers towards a heavier and grooving pace, underlined with guitar solos and of course Ozzy's unique voice. At first, the vocals are whispered and distorted, but later on are strong and powerful. In general, this song is rather slow but catchy. 'Let Me Hear You Scream' has also been the first single release and has been used as a title-track in a US crime series. It already begins pretty fast and has hymn-like elements, making it easy to remember and sing along. 'Soul Sucker' is a mid-tempo song which also possesses some effects and modern elements. Furthermore, it is audible by the instrumentation and solo parts that Ozzy is not sated with low quality musicians.
The fourth song, 'Life Won't Wait' is dominated by Ozzy's voice and ballad-like with a powerful, emotional refrain. Following, 'Diggin' Me Down' begins with an acoustic-guitar phrase, which creates a nice atmosphere and then veers over to a doom-orientated, heavy song with unusual harmonies and remarkable drumming. 'Crucify' is again running at a middle pace but with a grooving sentiment and a felicitous but short guitar solo. 'Fearless' then depicts a typical heavy, Ozzy-styled song, straight-forward and also containing a certain groove. The following 'Time' starts off pretty softly and shows some resemblances to the famous 'Dreamer', not only from a lyrical point of view. Yet, this song is intonated fittingly and shows how rock and metal ballads should and could sound like.
Consequently, 'I Want It More' gains up speed and in a way veers toward the older Black Sabbath, as well as the second last song, 'Latimer's Mercy'. The last dance's title ('I love you all') is probably a message for all of Ozzy's followers and fans; musically, no real surprises are included. 'Scream' combines elements from older as well as newer phases of Ozzy Osbourne's career, making it a must-listen for every fan. Yet, some songs are less interesting as others and it appears that his best works cannot be achieved.
Tracklist

01. Let It Die
02. Let Me Hear You Scream
03. Soul Sucker
04. Life Won't Wait
05. Diggin' Me Down
06. Crucify
07. Fearless
08. Time
09. I Want It More
10. Latimer's Mercy
11. I Love You All
Line-up

Ozzy Osbourne - Vocals
Gus G - Guitar
Rob "Blasko" Nicholson - Bass
Tommy Clufetos - Drums
Adam Wakeman - Keyboard
Website

http://www.ozzy.com/
/
http://www.myspace.com/ozzyosbourne
Cover Picture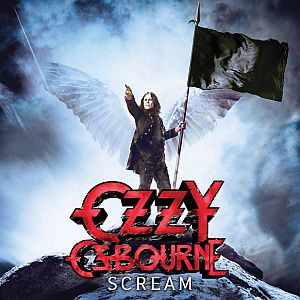 Rating

Music: 6
Sound: 8
Total: 7 / 10
{jos_sb_discuss:19}
See also (all categories):