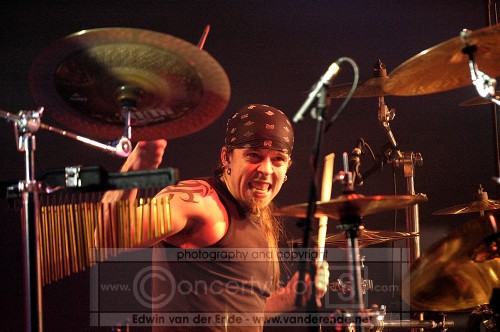 Oktoberhallen, Wieze, Belgium
February 21st 2005
Nightwish and Tristania


This was a day I always want to remember. Two of my favourite gothmetal bands share the big stage in Belgium. But like with every 'golden' day, even this one had some little spots; the venue wasn't that nice. The stage was big and beautiful, but the wooden floor and the high roof made it very cold. The sound wasn't perfect either and I had flashbacks to the summer festivals. Although the conditions were not fantastic the show was impressive and made me forget everything else.
Tristania

Tristania is back with their new album 'Ashes' and they tour together with Nightwish at the moment. After this they will be very busy with a South American tour, so it seems everything goes well. Sunday they did an own headliner show in The Netherlands and it's better to see them with their own show. Not only because the band has more time to play, but most of all because then they have to prove themselves. As a support act people are there to see you and you really have to convince the people. Very strange to see that happening with such a big name, which the band really is. They had no shows for three years, but they were not really away. Well for the new generation people they are not that well known.

Music
They opened very powerful with "Libre." The audience has an attitude of expectation and is not very open in the beginning. Strange when you imagine that it was in Belgium where the band did their first gig outside their home country. After that old and new songs were played in fast succession. When "World of Glass" starts the audience start to scream and they really are moving a bit. The band had only 40 minutes on stage, very short, but they managed to create a good atmosphere and to play different elements of the Tristania sound.

Performance
I couldn't see that much, because the smoke was covering almost everything what happened. Shame because the strength of this band is the emotion and dramatic looks on stage. After some minutes the smoke is gone and better front light makes it all a bit mystic. It's the first time that Anders (lead guitar) is in the spotlight and it's beautiful to see him concentrated on his parts. Also Vibeke is very focused today and really is into the songs: her emotions are so real and her face sometimes shows that she's far far away from here. This time the keyboard player is not with them now, and they have an other bass player, Kjell from Trail of Tears. He really has a natural place in the band like he always was there. The three vocalists make the show so emotional; because they are so different form each other. Vibeke shows the more fragile and clean side of the band. Then there is Østen for the calm attitude and the doom feeling. Totally different is the little man Kjetil who is the most energetic of all. His grunts are impressive for such a little guy. The whole bands shows that they want to give everything and in the end the audience is moving and impressed by them.
Rating
Music 8
Performance 8
Sound 7
Light 7
Total 8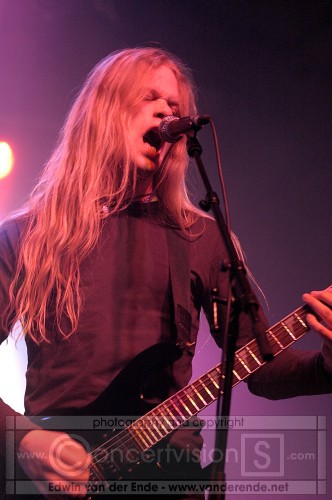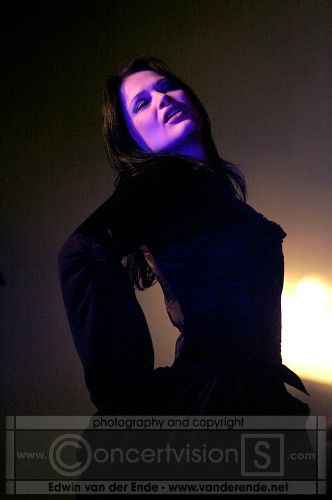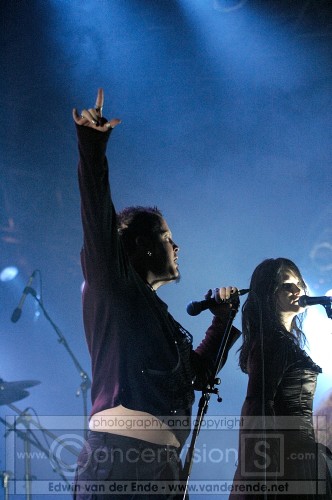 Nightwish


Ifn there's one band who can make a perfect show then it must be Nightwish. I saw them a lot of times on this tour, but it's the first time I shall see them when I am standing in the crowd. You can feel the tension when the crew finally disappears of stage. With a dark intro (I believe it was a movie soundtrack) the band enters the stage. They play a good show, but it can be better. Marco and Tuomas also told me that they didn't like this show, because they couldn't give everything. Both of them had a bit a flue and the throat was hurting because of that. They both felt guilty about it, but couldn't change it.

Music
They start with 'Dark Chest of Wonders', after that a lot of songs from the last record 'Once' were played. Tarja had a lot of energy today and she even sung "The Phantom of the Opera". Her voice was so clear and it was amazing to see her perform. The band also played a lot of old songs like 'Sleeping Sun' and of course in the end 'Wishmaster' was played as well. Marco had difficulties at the beginning, but soon he came in with his powerful voice. He was making jokes with the other guys. The sound was good and the drums were really standing out this time. Jukka played on a higher part of the stage, so he was really involved in the show. He's way of playing is very fast and you can see that best when he's in full action. He creates such a powerful live sound that his beats are a very important role in the show.

Performance
Tarja was as natural as always. Her clothes were long and wide this time. I must say that she really looked strong and self-confident. She is the face of the band, but this time Emmpu also had a lot of attention. He was running around and made jokes with Tuomas and Marco. He even played on the bass for some seconds. The atmosphere was very unforced: everything was possible. This made that the show was more relaxed for them. Tuomas was moving a lot but he was not really into the songs, it seemed that he had difficulties with his concentration. After all the show was great; with fireworks in the songs and even a water curtain. When finally after 'I wish I had an angel' the band had left the stage I had this feeling they gave everything they had. Those small things (even when something goes wrong) made this unique and special.

Rating
Music 7
Performance 8
Sound 7
Light 8
Total 8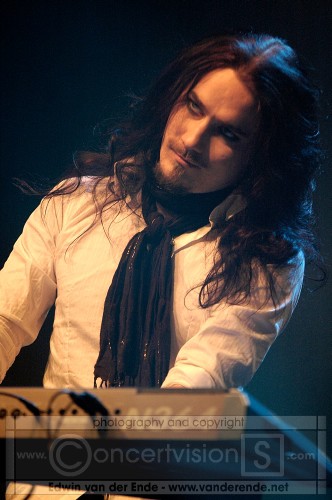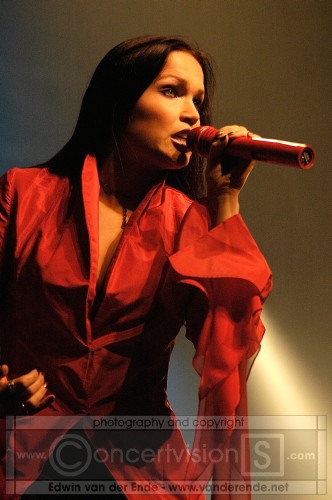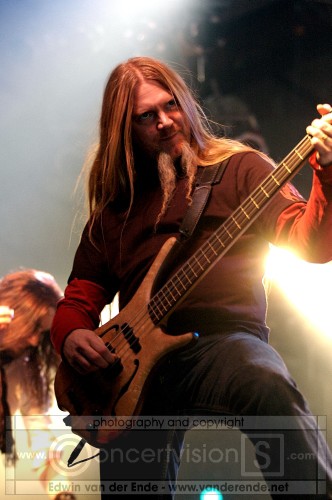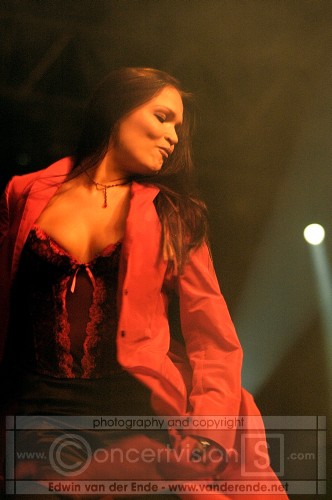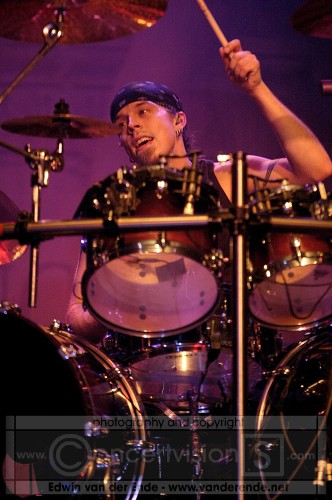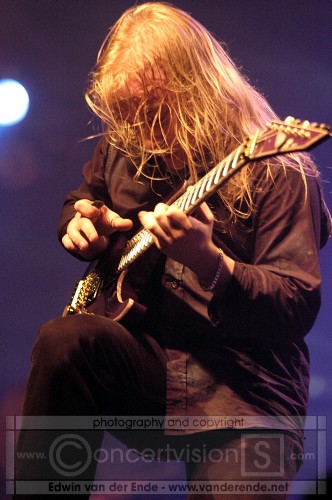 More articles about Nightwish


More articles about Tristania