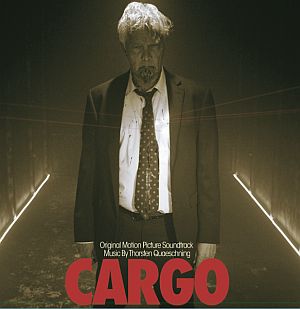 Artist: Thorsten Quaeschning's Picture Palace Music
Title: Cargo
Genre: Original Motion Picture Soundtrack
Release Date: 28 May 2018
Label: Invisible Hands Music
Album Review


We've all gone and watched a movie and come away from our immersive experience hugely enthusing about plot and tone and visuals and acting and atmosphere… and music. Ah yes! Music! And what better way to prolong that glorious immersion by trotting off and purchasing the official movie soundtrack. And how dull, and pointless, and disappointing is that experience on the whole, as the wonder and joy of the movie's escapism saps away as you sit, stuck in traffic on the way back from Lidl, or propped up on a packed train, listening to generic classical ramblings devoid of the visuals that originally gave them some life.
Well not here.
Oh no!
This is a rare beast indeed, a movie soundtrack that not only stands alone as a fine piece of modern electronica, but continues to expand the already diverse and accomplished musical world of its composer, Thorsten Quaeschning. Recording here under his band name of 'Picture Palace Music', he is perhaps best known for his ongoing outstanding work with TANGERINE DREAM, although he's also been beavering away on side-projects, and collaborating with the likes of JEAN MICHEL JARRE, ULRICH SCHNAUSS and BRIAN MAY.
The album drifts masterfully through perfectly paced pieces of atmosphere and tension, a tautness and drama infecting even the lighter shades. 'Chain reaction' feels like running in fog, chased by some unknown, 'Light Reading Lamp' creating pockets of intrigue in the spaces it doesn't fill, hovering and haunting and dream-like. And there's more sense of urgent motion on 'Spotlight Effect' and 'Waderbaustelle', a sinister feeling of claustrophobia – apt since the movie details one man's ordeal trapped in a container with 24 hours to find ransom money or die – running darkly throughout.
'Aggravated Circumstances' uses drum and guitar to supplement the electronica, and it builds itself up frantically and crashes about like a demented SIGUR ROS composition, screeching to a halt through a barrage of feedback before starting again, relentless, terrifying. 'New Insight', that follows, and 'The End Is Not Far Off' feels like sweet relief, classical strings and a soothing, almost carefree dignity informing both pieces. And 'Cargo Main Theme' is a theatrical masterpiece – it's like watching majestic clouds cascade into one another, forming new shapes and shades. Finally there's a sense of true calm on closing tracks 'Modulated Pulse Commands' and 'Beating The Container Drum', but with a darkness and uncertainty still flowing menacingly throughout.
'Cargo' then is something truly special. It is beautiful weighted, dramatically inspired, and thoroughly moving in its exploration of tension, time, confinement, hope and terror. Stunning.
Tracklist

01. Chain Initiation
02. Light Reading Lamp
03. Spotlight Effect
04. Liquid Funds Transfer
05. Isolation Fault
06. Outside A Musical Box
07. Wanderbaustelle
08. Mass Market Claustrophobia
09. Aggravated Circumstances
10. New Insight
11. The End Is Not Far Off
12. Cargo Main Theme
13. Trade Mark Activation
14. Tom's Theme
15. Modulated Pulse Commands
16. Beating The Container Drums


Line-up


Music composed by Thorsten Quaeschning
Julia Hecht – Cello
Anne Uerlichs – Viola
Hoshiko Yamane – Violin
Thorsten Quaeschning – Synths / Electronics / Piano / Glockenspiel / Drums / Electric Guitars
Website


https://www.facebook.com/picturepalacemusic / http://www.picture-palace-music.com/
Cover Picture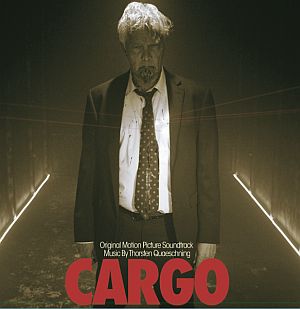 Rating

Music: 9
Sound: 9
Total: 9 / 10
See also (all categories):