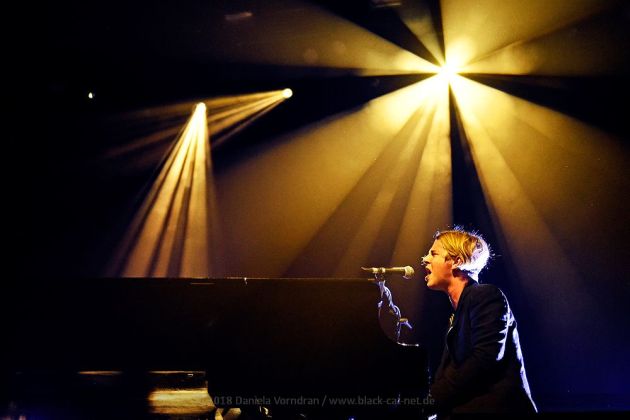 E-Werk, Cologne, Germany
13th November 2018
Tom Odell - "Jubilee Road" Tour 2018 - Special guest: Picture This

He has a new album, a new show and still remains the likable boy next door. The glory that TOM ODELL has harvested in recent years is huge, but he manages to stay true to himself. Last Tuesday he played a sold-out show at the E-Werk in Cologne.
Picture This
PICTURE THIS is consisting of singer Ryan Hennessy, drummer Jimmy Rainsford, guitarist Owen Cardiff and bassist Cliff Deane. Rainsford had previously toured with RYAN SHERIDAN, while Hennessy was a member of another local band. Deane, Cardiff and Rainsford were childhood friends. Cliff and Owen joined the band when Hennessy and Rainsford invited them to play. In March they will be back in Cologne, but then on their own tour. The Irish quartet PICTURE THIS had sold out concerts in various halls in Ireland. The band has just released an album titled 'Picture This'. http://www.picturethismusic.com / https://www.facebook.com/BandPictureThis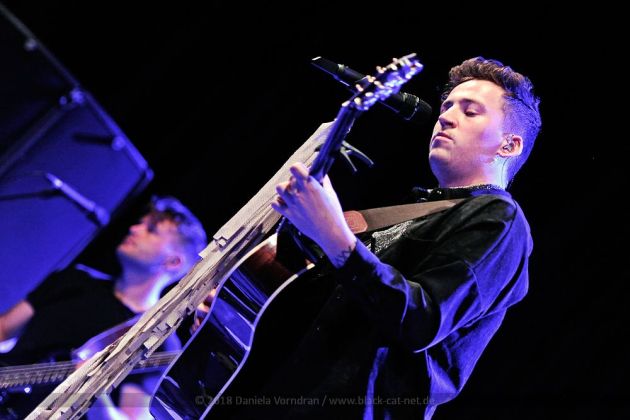 Music & Performance

At 7:30 pm, PICTURE THIS from Ireland started their support show. They presented guitar-heavy quieter songs but also danceable ones as their current single, 'One Drink'. So far, the band only released one album. But this one contains great songs like 'When We Were Young', 'Never Change' and 'Take My Hand'. It is a successful and worth listening start of the evening with lots of fans already screaming in the first rows.
Setlist

01. Take My Hand
02. When We Were Young
03. Everything Or Nothing
04. Never Change
05. One Drink
06. You & I
Rating

Music: 6
Performance: 7
Sound: 7
Light: 6
Total: 6.5 / 10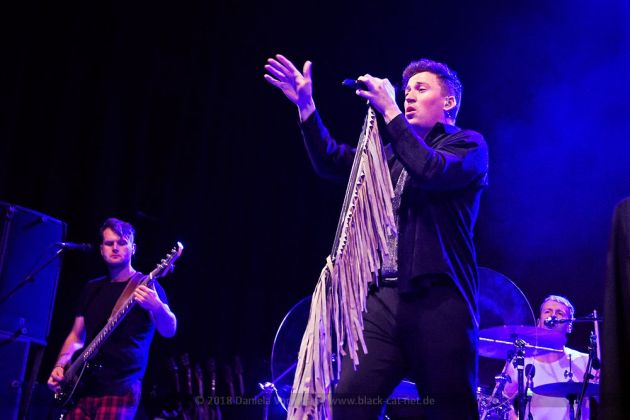 Tom Odell

If there is a sense of passionate, perfectly composed love songs about broken relationships, then TOM ODELL is definitely the place for you. The international breakthrough came in 2013 with his debut album, 'Long Way Down', with the platinum-awarded hit single 'Another Love', which has been sold more than a million times. His second studio album, 'Wrong Crowd', was released in June 2016 and his third album, 'Jubilee Road', in October 2018. So far, TOM ODELL has sold more than 1.8 million albums and ten million singles worldwide and has been awarded the Brits Critics' Choice Award and the Ivor Novello Award for "Songwriter of the Year". But that's just the official record of the 27-year-old who started at the age of seven to play the piano and to write his own songs a few years later. If you want to appreciate his qualities as a songwriter and now as an arranger and producer, you have to let the music of his new record speak for him. http://tomodell.com / https://www.facebook.com/TomOdellmusic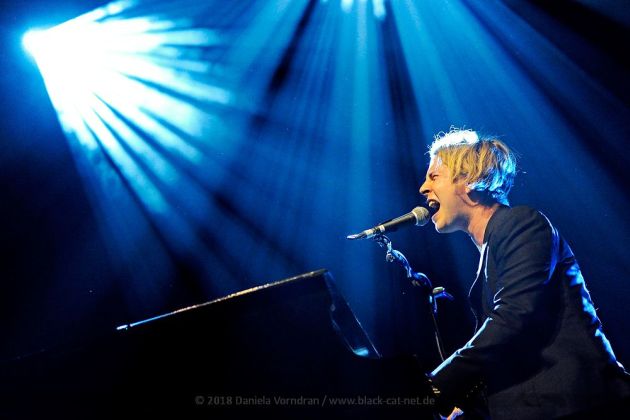 Music & Performance
TOM ODELL takes a seat at the piano and starts with the title song of his current album, 'Jubilee Road'. The voice of the British has an impressive scope and therefore does not sink, as the rest of the musicians come step by step onto the stage. Again and again a new spot illuminates the stage and at the end of the first song, the light show unfolds its potential for the first time. TOM ODELL laughs a few times and the playfulness he has is visible. In the second song, 'I Know', he even throws his chair around with enthusiasm and waves it later in the air. The rest of the band is not disturbed by that and so this song is also good for the audience and creates a great atmosphere.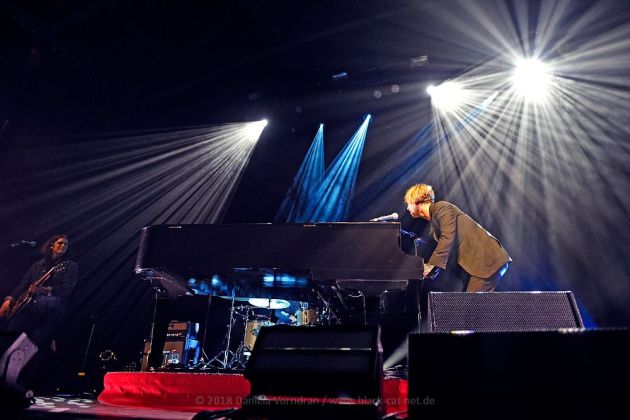 In a quieter passage one hears a yearning - "I love you" - from the audience and everyone standing around as well as the singer have to laugh briefly. But out of joy, because after so short time so much emotion filled the hall. Whether he sits or not doesn't matter, ODELL rocks and convinces with great stage presence. He plays songs from all albums and the light as well as sound are great. A completely successful show! The Briton, who does not take himself seriously and looks down to earth, is perceived by the fans as one of their own, a normal guy who sometimes does not understand how he got where he is today. Maybe because the fans can recognize each other in him, there are represented all age groups from 16 to 60. I have rarely seen such a mixed audience at a concert. The encore is again a whole block of five songs: the fans are excited.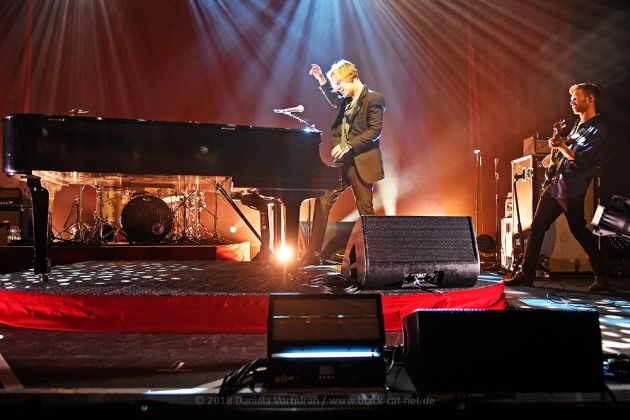 Setlist

01. Jubilee Road
02. I Know
03. Sparrow
04. Supposed to Be
05. Wrong Crowd
06. If You Wanna Love Somebody
07. Can't Pretend
08. Long Way Down
09. Grow Old With Me
10. Hold Me
11. Son of an Only Child
12. Piano Man / Imagine
13. Entertainment
14. Another Love
---
15. Go Tell Her Now
16. Concrete
17. Somehow
18. Half as Good as You
19. Magnetised
Rating

Music: 8
Performance: 7
Sound: 7
Light: 8
Total: 7.5 / 10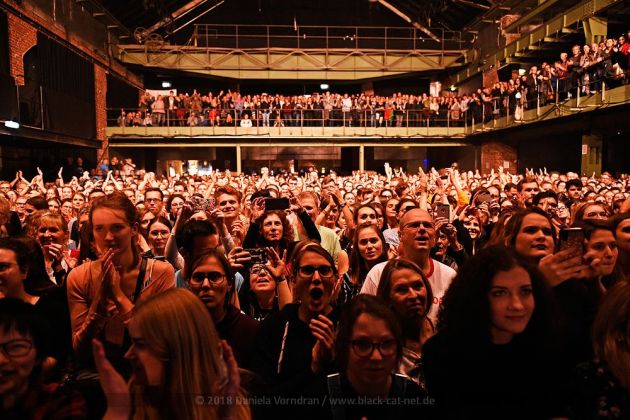 All pictures by Daniela Vorndran (
http://www.vorndranphotography.com
/
http://www.facebook.com/blackcatnet
)