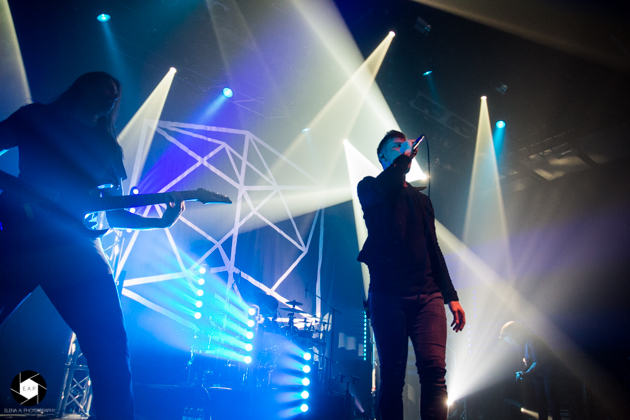 Rockhal, Esch sur Alzette, Luxembourg
25th November 2018
TesseracT - "Sonder Europe Tour" 2018 - Support: Between The Buried and Me, Plini

The Rockhal had a lot to offer on this cold Sunday evening. After four years, TESSERACT were back in Luxembourg to present their new album, 'Sonder'. This time the British had strong support with them: PLINI from Australia and BETWEEN THE BURIED AND ME from the States.
Plini

PLINI is an independent solo artist from Sydney, Australia. He composes, plays guitar, records, produces and manages his unique brand of instrumental progressive rock all from a bedroom studio. STEVE VAI described his critically-acclaimed debut album, 'Handmade Cities', as "one of the finest, forward thinking, melodic, rhythmically and harmonically deep, evolution of Rock / Metal instrumental guitar records I have ever heard." PLINI was voted #1 in MusicRadar's "10 best prog guitarists" of 2017.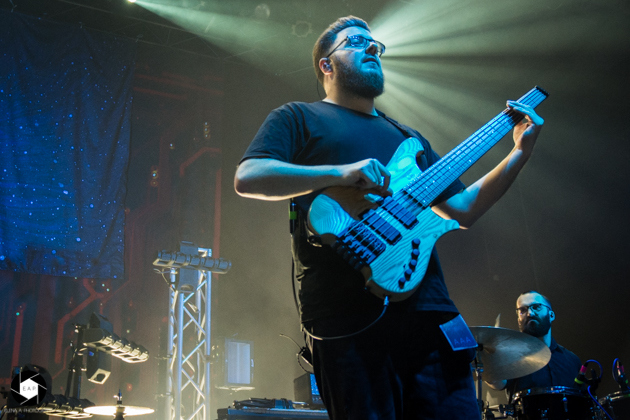 Music & Performance

First, PLINI stood on stage with three musicians and his charming manner, ready to conquer the Rockhal. The Australian opens his set with 'Cascade'. Immediately after his second song, 'Kind', he greets the audience with apologetic words: "Sorry I'm not playing Metal for you tonight. The next great bands will do that." A mischievous smile scurries across his face. A relaxed mood that is transmitted to the audience. The Australian felt visibly comfortable between his compositions and bewitched everyone with his highly technical compositions. With a rich sound and great basses this was not only a support, it was an instrumental variety of the coming hours. PLINI delivers an approximately 30-minute set and within it a summary of the releases 'Handmade Cities' and 'Sunhead'.
Setlist

01. Cascade
02. Kind
03. Flâneur
04. Sunhead
05. Paper Moon
Rating

Music: 8
Performance: 7
Sound: 8
Light: 7
Total: 7.5 / 10
Between The Buried And Me

BETWEEN THE BURIED AND ME are a thinking man's Rock & Roll outfit hailing from Raleigh, North Carolina. Moving from death growls to mellow singing, and Death Metal to Blues to Prog, Technical Death and Math Metal are qualities not usually found in the poster-boy mega band. For BTBAM, it's not how the music is written that matters, it's in the execution, both in the studio and on the stage. Beginning with 2003s 'The Silent Circus', where they ground through extreme music's subgenres, to 2007s 'Colors', which the band called "a 65-minute opus of non-stop pummelling beautiful music...", they professed distaste for staying inside the lines, stifling almost no creative impulse to get the material across even if it meant forsaking one genre for another. While metal was always the outfit's referential touchstone, they emerged from the Hardcore and Indie Rock scenes to get there. When recordings became more conceptual with 2015s relatively accessible 'Coma Ecliptic', BTBAM had widened their musical circle so much that critics lauded them under the "Progressive Metal" tag, since it was easier to categorize. Live, they are a contradiction in terms, displaying an intense energy and playing music almost theatrical in its immediacy.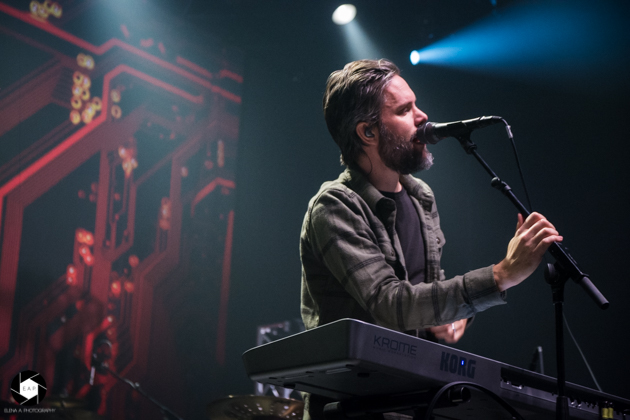 Music & Performance

As BETWEEN THE BURIED AND ME take over and with 'The Proverbial Bellow' from the current album, 'Automata II', they add a bit the tempo to the Luxembourgish audience. Their music, which stands brutally and oscillates between Death Metal, Avant-garde and Prog, is as demanding as it rewards. Front man Tommy repeatedly leaves his position behind the keyboard keys and asks to participate. The remaining band members stay in their positions. Here everyone has his radius in which he moves. Guitarists, choreographically scurrying around changing the stage sides doesn't happen here. But what happens is that another jolt with 'Voice Of Trespass' which goes through the crowd with a lively Jazz Swing passage makes the audience lively and moves the bums in front of the stage. BETWEEN THE BURIED AND ME deliver tight 45 minutes full of melodies and set the bar even higher for tonight.
Setlist

01. The Proverbial Bellow
02. The Coma Machine
03. Dim Ignition
04. Millions
05. Sun of Nothing
06. Voices of Trespass
Rating

Music: 8
Performance: 8
Sound: 8
Light: 8
Total: 8 / 10
TesseracT

TESSERACT (often stylized as TesseracT) are a British Progressive Metal band from Milton Keynes, England. The band, formed in 2003, consists of Daniel Tompkins (lead vocals), Alec "Acle" Kahney (lead guitar & producer), James Monteith (rhythm guitar), Amos Williams (bass, backing vocals), and Jay Postones (drums, percussion). The band is currently signed to Kscope. They are credited as one of the bands to pioneer the Djent movement in Progressive Metal. As of 2018, TESSERACT have released four studio albums: 'One', 'Altered State', 'Polaris' and 'Sonder'.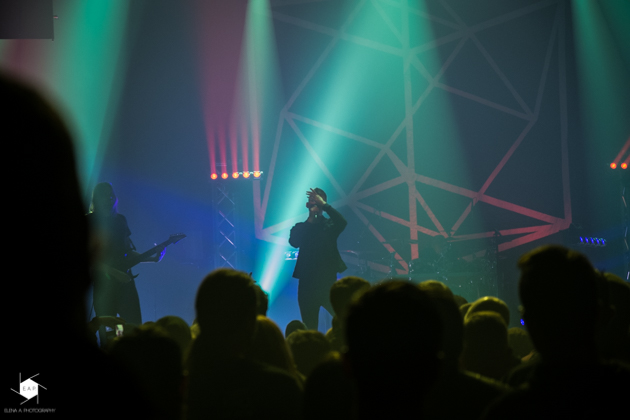 Music & Performance

The stage still completely immersed in darkness, one recognizes shadows that inconspicuously place themselves behind their instruments. Suddenly glistening light. TESSERACT light up the location at home and literally to the first notes of 'Luminary'. The Progressive Metallers start directly with a song from their latest release, 'Sonder'. Tompkins embodies each of his sung lines with his hand stretched out emotionally towards the sky, his eyes closed, with desert wanderings or air treads into the air. Standing still is definitely not planned. Every step is studied to perfection. At the same time, the lightshow, which is exactly tuned to the tracks, rounds off the harmonious overall picture. The interaction with the crowd remained within a manageable range and thus unplanned emotions or even actions on the part of the band, rather missed. With 'Concealing Fate, Part 1: Acceptance' there is a final look into the past before the glistening stage lights finally go out after 80 minutes.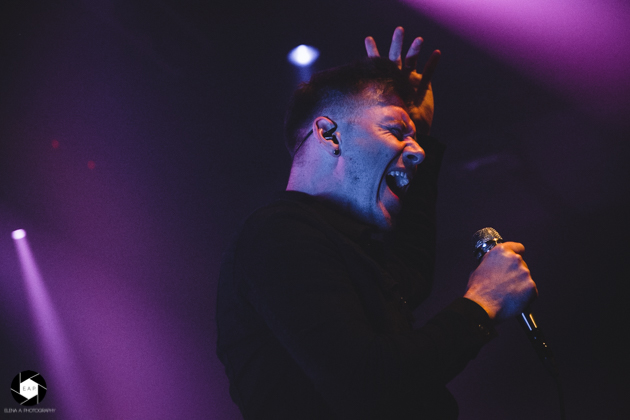 Setlist

01. Luminary
02. Of Mind- Nocturne
03. Concealing Fate, Part 2: Deception
04. Concealing Fate, Part 3: The Impossible
05. Survival
06. Dystopia
07. Hexes
08. Phoenix
09. Juno
10. Smile
11. Of Matter – Proxy
12. Of Matter – Retrospect
13. King
14. Concealing Fate, Part 1: Acceptance
Rating

Music: 9
Performance: 9
Sound: 10
Light: 9
Total. 9.5 / 10
All pictures by Elena Arens