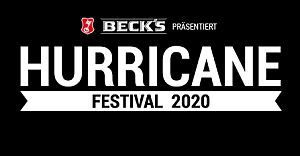 Full Steam Time Machine! Every year it becomes harder and harder, to leave such a big and colourful festival like the Hurricane behind, especially after such a fantastic edition like this year. The Hurricane organizers are completely exhausted, but the endorphin level is still at 9000. The last site fences were removed, and there are just occasional traces that remember one of the biggest festivals in Germany. This is always a melancholy time, and there is a huge amount of memories that were collected during this favourite weekend in June. It's time to remember!
That's when the After-movie comes into play! A picture collection from all moments, that made the Hurricane 2019 so unforgettable, was put together. Lean back and enjoy! Next price level is on its way! The tickets are sold like hotcakes, that's why the current price level comes along with further 5,000 tickets. When they are sold, then the ticket costs EUR 189.00, so please hurry!
But wait: there's even more! The Hurricane at the ARTE Media Library! Together with the NRD, ARTE will provide a live stream at the Hurricane weekend and there will be loads of concerts at the online media library, e.g. MUMFORD & SONS, STEVE AOKI, MACKLEMORE, BLOC PARTY, THE WOMBATS and many more! Media library: https://www.arte.tv/de/videos/RC-016322/hurricane-festival/
This year's Hurricane was still in progress, while the next highlights for the Hurricane 2020 from June 19 - 21 were announced. SEEED will present their killer beats, grooves and lyrics tight like cycle shorts. This will be the full package to freak out!
Tickets
Carbon dioxide balance of your arrival by car! You are so excited for the festival season 2020? Here is something new to know for all who will arrive by car: From now on, there is the optional possibility to balance the carbon dioxide emission of your car journey via Atmosfair! Based on the average travel distance, a lump sum of EUR 1.00 is calculated and then donated in full height to Atmosfair. The donations go to the project "Nicaragua: Clean electricity from wind power": short.fkp.de/atmosfair. At the end of the ticket booking process, you can decide to book the carbon dioxide balance, in case you don't want to come without your car. Thank you for your help!
There are additional 5,000 tickets of the current price category available, so the #hurricane19 ticket costs EUR 189,00 plus waste pledge via hurricane.de and eventim.de or by phone at 01806 853 333 (20 cents/fixed-line call, mobile max. 60 cents/call). Then the festival pass is available for EUR 189.00. Trailer park badges are available for EUR 50.00, Trailer Park Power Claims can be booked for each EUR 299.00. Buy your ticket here: https://www.hurricane.de/de/tickets/