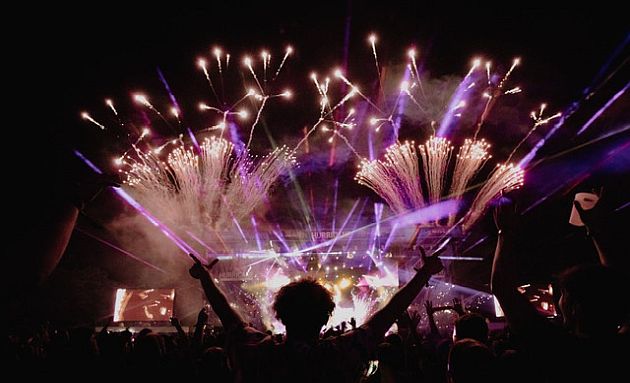 The sold out twin festivals HURRICANE and SOUTHSIDE ended successfully as an emotional reunion of musicians and their fans. After the two-year break caused by the corona, organizer FKP Scorpio is pleased to have finally presented his guests with the events he promised them around three years ago. The line-ups of the festivals in Scheeßel in Lower Saxony and Neuhausen ob Eck in Baden-Württemberg offered around 150,000 daily visitors eight headliners and the overwhelming majority of the originally announced artists.
The line-up brought together international music greats and interesting newcomers from Rock, Pop, Electro and Hip Hop and featured names like KiNGS OF LEON, RISE AGAINST, SEEED, DEICHKIND, MARTIN GARRIX, THE KILLERS, TWENTY ONE PILOTS or K.I.Z in the north and south of the Federal Republic. Stephan Thanscheidt, CEO of FKP Scorpio, is extremely satisfied with the course of the event at the Scheeßler Eichenring: "It is not a matter of course that events of this size go so smoothly after a two-year break. All of us on the team are passionate about our job and now we can finally do what we love again. Even in times of many uncertainties, we have worked hard to bring our festivals to the stages at a high level. Our acts and guests thanked us for this commitment. The cooperation between everyone involved and the visitor feedback were characterized by gratitude and euphoria - for the fact that our reunion was a complete success and that live culture is finally possible again."
The Scheeßel authorities involved also confirm that local cohesion was a decisive factor. The fire brigade, police and rescue service draw a consistently positive conclusion and report quiet festival days with fewer calls overall than in previous years. Thanks to the cooperation with Arte Concert and the Norddeutscher Rundfunk (NDR), it was also possible for those who stayed at home to follow the shows in the live stream. Many concert highlights will also be available as recordings from Arte Concert.
The SOUTHSIDE in Neuhausen ob Eck also went peacefully with the best summer weather. Festival director Benjamin Hetzer is looking forward to an emotional reunion and a special innovation, because for the first time the Green and Blue Stages were powered exclusively by green electricity. "In order to be able to do without diesel generators, we have invested in the local medium-voltage grid and expanded it in close cooperation with the Tuttlingen public utility company," explains Hetzer. "In addition to this pilot project, which is a special feature in the German festival landscape, the good cooperation with local partners and authorities is of particular importance for the successful implementation of this year's SOUTHSIDE FESTIVAL, for which we are very grateful." Another premiere was the extensive live stream presented by O2 Telefónica. Many concerts are also available in the O2 Music media library.
The dates for HURRICANE and SOUTHSIDE 2023 are already set for June 16-18, 2023. Advance sales for the twin festivals start tomorrow, Tuesday, June 21 - at 2 p.m. for the HURRICANE and at 12 p.m. for the SOUTHSIDE. Tickets from EUR 189.00 for the HURRICANE and EUR 199.00 for the SOUTHSIDE are then available at hurricane.de and southside.de. www.fkpscorpio.com
Source: Press Release